Do you trust your
super fund
to invest your retirement savings wisely? Do you trust it to provide suitable financial advice?
A recent Canstar survey found Australian consumers, on average, have more faith in their fund's ability to invest their money wisely than they do in their fund's ability to provide appropriate financial advice.
The survey of about 3,300 members across 70 super funds also asked respondents to grade their overall satisfaction with their fund, with the result forming the basis of our first Most Satisfied Customers Super Fund Award.
Our Most Satisfied Customers Awards are based on how customers rate their overall satisfaction with a particular financial institution, and complement our Star Ratings and Awards that are calculated by Canstar's expert researchers.
Canstar's Group Executive of Financial Services, Steve Mickenbecker, said the Customer Satisfaction Awards were like word-of-mouth recommendations from friends.
"People are very good judges of when they have received good service and when their expectations have been met or exceeded," he said.
And the winner is?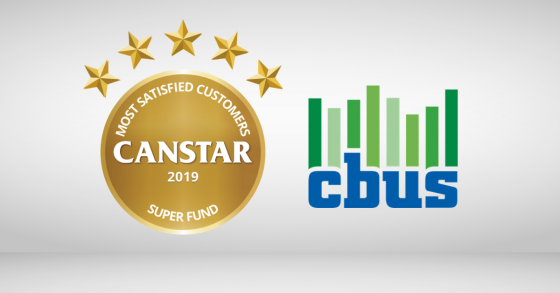 Cbus, one of Australia's largest industry superannuation funds, has won Canstar's 2019 Most Satisfied Customers Super Fund Award.
Mr Mickenbecker said Cbus also scored highly across five key areas survey participants were asked about: customer service, value for money, fees, investment returns and communication.
"Cbus customers are clearly satisfied that their super fund ticks the boxes," he said.
"People should be looking for strong investment after fees, insurance that meets their needs for a reasonable premium if they want it and the investment option that is right for their stage in life."
He said it was important for people to do their research and compare funds to help them choose one that meets their specific needs.
What drives customer satisfaction?
Value for money was considered to be the biggest driver of customer satisfaction, according to those surveyed.
This was closely followed by customer service and communication. The below pie chart shows a complete break down of what survey respondents felt had the biggest weighting on their satisfaction with their super fund.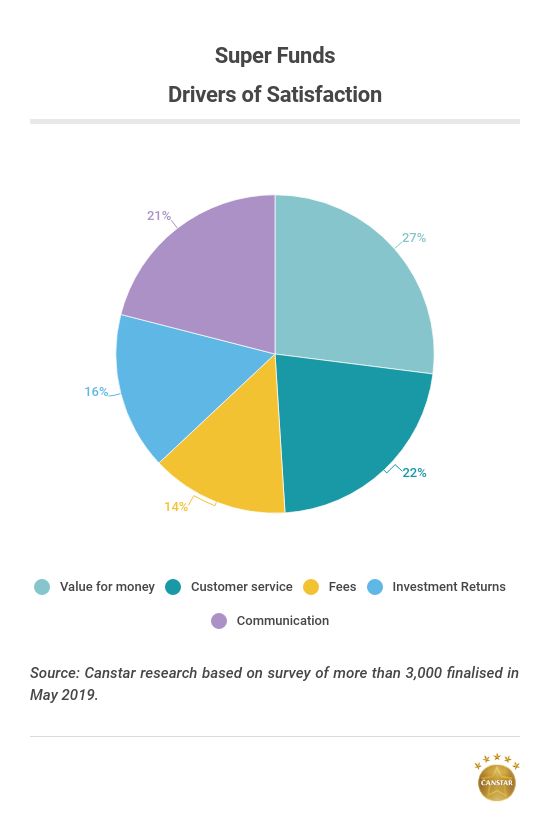 When asked to score their trust in their super fund, respondents indicated that they were fairly trusting of their super fund when it came to investing their money wisely, but less so when it came to giving appropriate financial advice.
Mr Mickenbecker said people were understandably cautious about taking advice at face value following the banking royal commission.
"There is no substitute for comparing super products as a sanity check of the advice being offered," he said.
"Your interests are more important to you than to any third party and it's never been easier to compare."
Canstar's survey also found that on average, men were more trusting of their super funds than women.
Meanwhile, only around 3% of respondents said they had switched super funds in the past 12 months, while 10% said they intended on switching during the next 12 months.
The majority (61%) of respondents said they checked their super primarily online, while 9%
said they don't check their super balance at all.