The
superannuation fund
behind a new scheme allowing members to grow their balances while they shop says it's aiming to help women bridge the gender super gap.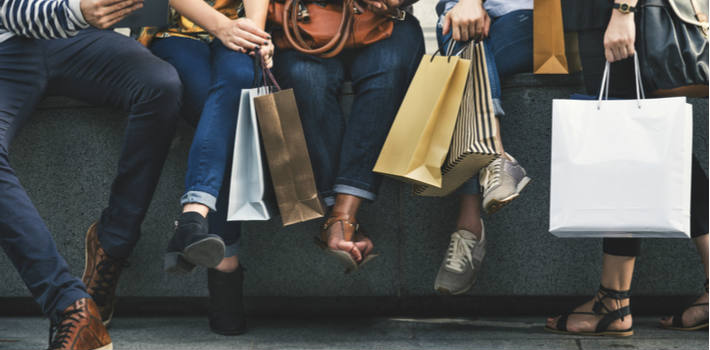 Source: Rawpixel.com (Shutterstock)
Launched by GuildSuper, SuperSuper is marketing itself as a shop-and-save program allowing members to boost their super through their everyday shopping. According to the fund, members can purchase vouchers online for around 100 participating retailers, such as Woolworths, Coles, Target and Kmart, and a portion of the amount spent is added to their super. The exact reward amount will depend on the retailer. Members may also be able to earn rewards through their online shopping in the future.
While it's also available to male members, Greg Everett, General Manager of GuildSuper, told Canstar that SuperSuper was designed specifically with women in mind.
"86% of our members are female and most of them, like the majority of Australian women, will not have enough money to retire without a radical new solution," Mr Everett said. "This is because they often work part-time and will typically take time off to look after family."
According to advocacy group Women in Super, women make up 65.3% of the workforce but retire with 47% less superannuation than men.
As SuperSuper is based on expenditure, Mr Everett said women will be able to continue contributing to their superannuation during periods where they are not working.
"Given that women control on average 80% of the household budget, that's significant," he said.
Commenting on the new scheme, Canstar's General Manager of Wealth, Josh Callaghan, said: "This solution to a tough problem could represent a step forward in superannuation, particularly for women.
"Establishing other ways of contributing to super while out of the workforce could help to close the gap between the retirement balances of men and women."
But people must still do their research on superannuation fund fees and premiums, Mr Callaghan warned.
"Of course, anyone choosing a super fund must still be conscious of the fees and insurance premiums that they might be paying and how that fund performs over time," he said. "There's little use in saving more into a fund that is just taking that money in other costs."
How do GuildSuper's performance and fees stack up?
Josh Callaghan said: "GuildSuper's product has a lifestage investment fund. This means that as the member gets closer to retirement age, their exposure to higher risk growth assets such as shares is reduced and replaced with lower risk assets such as bonds and cash.
"For young super members, even with a growth asset exposure of 98%, GuildSuper has only just managed to scrape into the market average return where most other funds have managed to achieve this return with a lot less risk."
Mr Callaghan explained that GuildSuper's performance is not helped by their fee structure, where members can pay around 1.7% on a $30,000 balance, not including the cost of insurance.