ANZ Smart Choice Super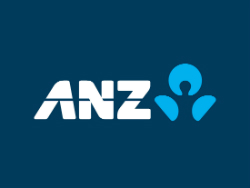 ANZ Smart Choice Super is a retail super fund. It is distributed by ANZ and membership is open to all.
Types of ANZ Smart Choice super accounts
ANZ Smart Choice Super
ANZ Smart Choice Super is the main product available to members who open their own account. ANZ Smart Choice Super members have access to a range of investment options, including:
Lifestage option:

This option automatically adjusts your investment asset class mix as you age. At the time of writing there are seven lifestage options available, for people born in the 1940s, 1950s, 1960s, 1970s, 1980s, 1990s and 2000s.

Choose Your Own investment mix:

Take a more active role by choosing to invest in one or more of the following investments.

Multi asset class options: Conservative, Moderate, Growth.

Single asset class options:

Cash, Australian Fixed Interest, Global Fixed Interest, Global Property, Australian Equities, International Equities Hedged, International Equities Unhedged.
Some of the other features offered by ANZ Smart Choice Super include:
Death (including Terminal Illness), Total and Permanent Disability (TPD) and Income Protection cover. As with any insurance product, consider checking the cover amount, any exclusions, limitations or other conditions that may apply, as well as the premiums you would be charged before deciding whether it suits your needs.

ANZ Smart Choice Pension account to access a regular income stream in retirement

Super account access through ANZ Internet Banking or the ANZ app

Members whose employer opened their account also have access to a larger range of single and multi asset class investment options, and depending on the employer may have Tailored Death and/or TPD insurance cover.
How to join ANZ Smart Choice Super
Before committing to a particular fund, consider comparing your options with Canstar and checking out our choosing a super fund checklist. You can also read ANZ Smart Choice Super's product disclosure statement (PDS), which could help you decide whether its product offering is suitable for your needs.
If you decide to join ANZ Smart Choice Super, you can open an account online, log in to ANZ Internet Banking if you are already an ANZ customer or call ANZ on 13 12 87.
Finally, remember to tell your employer that you've joined ANZ Smart Choice Super. Your employer should give you a Superannuation Standard Choice Form to fill out, sign and return to them.