Max Super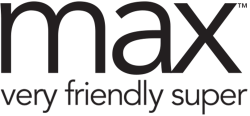 Max Super is a specialist superannuation provider offering personal and employer superannuation.
Types of Max Super accounts
Max Super offers employer and personal accumulation accounts. Their personal super fund offers a choice of the default MySuper option, pre-mixed investments or a choose-your-own option with five different asset classes.
There are a few benefits available to Max Super members who have a super account, including:
Insurance in super available for death cover (life insurance), and total and permanent disability (TPD) cover
Easy online account access
Specially designed investment option for people on working visas
Eligibility to join Max Super
Max Super does not list any eligibility requirements on its website or PDS. However, super funds generally require that you satisfy the following criteria to register with them:
You must be an Australian resident
You must be over 18 years of age
You must be earning at least $450 before tax per month from an employer
If you are under the age of 18, but earning more than $450 before tax per month, you must be working more than 30 hours per week to qualify for superannuation account.
How to join Max
You can apply to join Max Super by visiting their website and following the sign-up process.
Be sure to compare super funds on the Canstar website and check our choosing a super fund checklist before signing up for a particular superannuation account.