AvSuper Superannuation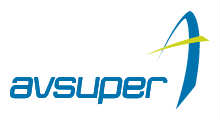 AvSuper is a provider of superannuation products.
Types of AvSuper superannuation accounts
AvSuper accounts are open to anyone eligible to join an Australian superannuation fund. AvSuper also offers a separate type of membership for corporate members (employees of Airservices Australia or the Civil Aviation Safety Authority) and income stream members (for people who have reached their preservation age).
Life insurance, total and permanent disability (TPD) insurance and income protection insurance are available within super (as with any insurance product, consider checking the cover amount, any exclusions, limits or other conditions that apply, as well as the premiums you would be charged before deciding whether it suits your needs). In person, online and over-the-phone financial advice is also available.
Eligibility to join AvSuper
AvSuper says membership is open to anyone eligible to join an Australian superannuation fund, including people who are no longer associated with the aviation industry.
How to join AvSuper
Before commiting to a particular fund, consider comparing your options with Canstar and checking out our choosing a super fund checklist.
If you decide to join AvSuper, you can open an account by completing an AvSuper membership application and forwarding it to AvSuper.
AvSuper says you must make an initial contribution of at least $1,200 to your account if your employer is not making regular contributions to the account for you.