Netwealth superannuation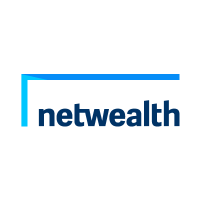 Netwealth is a wealth management company which offers retail superannuation products to Australian customers. It describes itself as a fast-growing fintech (financial services technology company) and membership is open to all.
Types of Netwealth Super accounts
Super Accelerator is the main product available to Netwealth super members. It gives members access to two main investment options, namely:
Super Accelerator Core, which features investments in term deposits and Netwealth Global Specialist Funds.

Super Accelerator Plus, which offers the same investments as Super Accelerator Core while also allowing for investments in managed funds, ASX-listed shares, international shares.
Some of the other features offered by Netwealth on both of these investment options include:
Group life, total and permanent disablement (TPD) and income protection (IP) insurance. As with any insurance product, consider checking the cover amount, any exclusions, limitations or other conditions that may apply, as well as the premiums you would be charged, before deciding whether it suits your needs.

Retail life, TPD and IP insurance cover tailored to your circumstances, which Netwealth says is "provided from leading insurance providers".

Comprehensive reporting

The ability to access your account via PC, mobile or tablet.
How to join Netwealth super
Before committing to a particular fund, consider comparing your options with Canstar and checking out our choosing a super fund checklist. You can also read Netwealth's product disclosure statement (PDS), which could help you decide whether its product offering is suitable for your needs.
If you decide to join Netwealth super, you can follow the prompts on its website to either speak with a consultant or fill out an online registration form.
You may be asked to provide personal details such as your first and last name, date of birth and contact information.
Finally, remember to tell your employer that you've joined Netwealth. Your employer should give you a Superannuation Standard Choice Form to fill out, sign and return to them.
Be sure to compare super funds on the Canstar website and check our choosing a super fund checklist before signing up for a particular superannuation account.
Netwealth Superannuation FAQs
This article was reviewed by our Finance and Lifestyle Editor Shay Waraker before it was updated, as part of our fact-checking process.
---
Thanks for visiting Canstar, Australia's biggest financial comparison site*