Commonwealth Bank Superannuation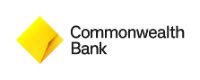 Commonwealth Bank is a provider of banking, home loans, investments, pension payments, corporate and personal superannuation, and insurance.
Types of Commonwealth Bank super accounts
Commonwealth Bank offers superannuation solutions to three main groups – members, employers and pensioners.
A corporate fund is typically arranged by an employer for their employees to use, a personal fund can be a more flexible option, and pension payments convert your super into regular income payments. There are a lot of benefits coming from being a member of a Commonwealth Bank super fund, including:
Competitive investment performance
All profits returned to, or for the benefit of members
Flexible and cost effective
Protected online account access
Income streams for retired members
Over-the-phone financial advice
Total and Permanent Disability (TPD) Cover
Death Cover
Eligibility to apply for a Commonwealth Bank superannuation account
To apply for any of the Commonwealth Bank super funds, you must be able to satisfy the following criteria:
You must be an Australian resident
You must be over 18 years of age
You must be earning at least $450 before tax per month from an employer
If you are under the age of 18, but earning more than $450 before tax per month, you must be working more than 30 hours per week to qualify for super.
How to apply for a Commonwealth Bank super fund
If you've satisfied the above criteria, you are eligible to apply for a super fund. The first step in applying for a Commonwealth Bank super account is choosing the type of membership that best suits you. Ask yourself the following questions:
"Am I still working, and not yet ready to retire?" – Join as a super member
"Am I about to retire or have already retired?" – Join as a pension member
"Am I contributing for employees?" – Join as an employer
Once you've made a decision, you can either sign up online, in one of its many branches or utilise the live chat option on its website.