Future Super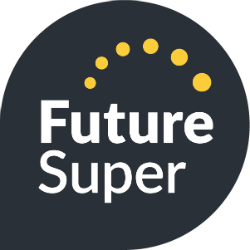 Future Super is a retail superannuation fund. It does not invest in fossil fuels or companies that it says create harm. Instead, it positively invests in companies that meet its sustainable and ethical criteria.
Types of Future Super superannuation accounts
Future Super offers one main superannuation product. Members can choose between three 'pre-mixed' investment options: Balanced Index, Balanced Impact and Renewables Plus Growth. All three options exclude fossil fuel investment and are subject to an ethical screening process.
Some of the other features offered by Future Super include:
Death cover, total and permanent disablement (TPD) cover and income protection cover are available within super, subject to eligibility requirements (as with any insurance product, consider checking the cover amount, any exclusions, limits or other conditions that apply, as well as the premiums you would be charged before deciding whether it suits your needs)
Online access that allows you to monitor your super balance and make changes to your account
How to join Future Super
Before committing to a particular fund, consider comparing your options with Canstar and checking out our choosing a super fund checklist.
If you decide to join Future Super, you can open an account by completing an online application form. You can also join over the phone.
Future Super says to have your tax file number and your mobile phone handy. The application should only take a few minutes to complete, according to Future Super.