BT Superannuation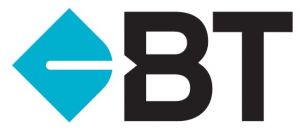 BT is a wealth management company that offers superannuation, insurance and investment products. It is part of the Westpac Group.
Types of BT superannuation accounts
BT offers three super products that range from simple to self-managed super:
BT Super for Life is designed for people who want a simple online super account. By default, your investments will be managed for you based on your age. Alternatively, you can choose your own investment mixes.
BT Super Invest is designed for people who want access to a wider range of investments. It allows you to choose and manage your own investments.
BT SMSF is designed for those who want to take full control of their super. Through BT SMSF you can choose and manage your own investments, but as with any self-managed super fund (SMSF), you will be responsible for running it and ensuring it complies with the law.
Features on offer as part of these products include:
A range of investment options to choose from, including ready-made investment mixes and investment classes such as managed funds, shares, ETFs, managed portfolios, cash and term deposits, depending on which BT super product you choose. BT says it also offers sustainable investment options across its super products.
Life insurance cover ranging from pre-approved standard cover to tailored cover.
How to join BT
Before committing to a particular fund, consider comparing your options with Canstar and checking out our choosing a super fund checklist.
If you decide to join BT for your superannuation needs, you can open a BT Super for Life or BT Super Invest account online. You can apply for a BT SMSF account online or over the phone. An optional set up service is also available for BT SMSF. You will need to provide BT with information such as your personal details and tax file number, regardless of which of its products you choose, if you want to make full use of your super account.
This article was reviewed by our Sub Editor Tom Letts before it was updated, as part of our fact-checking process.
---
Thanks for visiting Canstar, Australia's biggest financial comparison site*