BT Superannuation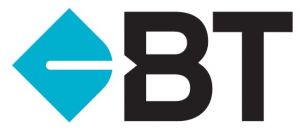 BT is a provider of superannuation, life insurance, investment products, and financial advice.
What BT superannuation offers
The inclusions below represent a selection of what is covered. Additional conditions may apply to different features. CANSTAR is not making any suggestion or recommendation to you about this product. Please ensure that you read the product disclosure statement to determine all the current policy options and inclusions for the product you are considering.
BT Super For Life
5 managed fund investment options available. Unlimited free investment switches.
Life insurance, TPD insurance, and income protection insurance available within super.
Online access to account details
Financial advice available.
How to join BT Superannuation
You can sign up for a BT super account online by clicking on a BT super fund in the Canstar superannuation comparison tables. BT Financial says it only takes about 10 minutes to apply online.
If you'd rather talk through the process before signing up, contact BT Financial:
Phone: 1300 653 553 (open Mon-Fri)
Post: BT Super for Life, GPO Box 3958, Sydney NSW 2001
Keep our tips in mind for how to choose a super fund, and always read the product disclosure statement (PDS) before you sign up for any superannuation product.
Remember to consider consolidating all of your super savings into one account. Find out how to find your lost super and how to consolidate your super. Before consolidating, check what insurances you have with each fund. Moving super from one fund to another could mean you lose some insurances, some of which you might not have known about but could really find handy if something were to happen to you.
Finally, tell your employer that you've joined BT Super. Your employer will give you a choice of super fund form that you will need to sign and return to them.
How do the fees on BT Super compare to other funds?
The table above shows the total fee cost to have a BT Super account per year. Compare these fees to the average super fund fees on our database.
Does BT Super offer an ethical investment option?
At the time of writing, BT Super does not offer an ethical super investment option. However, BT Panorama (financial adviser platform) and BT Invest (investment platform) identify sustainability scores for the performance of ASX200 companies regarding environmental, social, and governance (ESG) issues.
How can I track the growth of my BT Super account?
Members can track and manage the growth of their super account online using Westpac online banking. Members can also find out the current balance of their super in their annual statement. BT Super statements are even available as personalised videos for each member:
Source: BT Financial
What should I check on my BT Super statement?
Be sure to check these 9 things on your superannuation statement:
Personal details are up-to-date
Nominated beneficiaries are up-to-date
Tax File Number (TFN) is recorded
Super contributions from employer and/or your voluntary contributions are correct
Investment asset class choices are appropriate for your life stage
Amount paid in fees
Insurance still adequate
Super is consolidated, after checking whether there is insurance or any other benefits attached to the account you may lose and you're comfortable to do so
The big picture – are you happy with your super fund overall?
When can I access my BT Super?
You can access your super at age 65, but it could be earlier at what's known as your preservation age, which can be from 55 years up to 60 years depending on what year you were born. To access your super, typically you need to have permanently decided to stop working, or have left an employer after turning 60. Earlier access to your super is possible in certain circumstances, such as:
If your home is being repossessed
Cases of severe financial hardship
On compassionate grounds if you or your dependant is diagnosed with a terminal illness needing palliative care, or if you are temporarily or permanently unable to work or need to work less hours due to a physical or mental medical condition, or if you are disabled and need to modify your home or car to meet your needs, or if you need help to pay for the funeral expenses of a dependant
If your super balance is less than $200
Can I get the Age Pension as well as BT Super?
You may be able to receive a full or part-pension from Centrelink depending on your level of assets (including super and account-based pension balance) and income (including from any account-based pension you may have and how much income your super is assumed to be able to pay you).Find out how the Age Pension works and how much you can receive in super before your pension is affected.
About BT
BT was founded in 1969 as the Bankers Trust to help Australians create and manage wealth, as the Australian subsidiary of the Bankers Trust Company of New York. Today, BT is part of the BT Financial Group, which is the wealth management arm of The Westpac Group.
Prepare Magazine by BT is available for the public online and covers superannuation, investment, and insurance topics. They also have a series of 'Prepare' video interviews available on YouTube.
Members can use the Adviser View website to search for financial advisers in particular locations and areas of expertise, and give reviews of the advice experience they receive.
BT Financial supports the community by partnering with several organisations making a difference in Australia. They partner with the School for Social Entrepreneurs Incubator (SSE) to run a mentorship training program for Australia's emerging social entrepreneurs, and created the Stella Network in 2013 to support women becoming financial planning advisers. They fundraise and donate clothing for Dress For Success, a not-for-profit organisation that helps disadvantaged women to get a job and keep it by providing clothes for job interviews, help writing resumes, and other support.
BT is also a partner of Jawun Indigenous Corporate Partnerships, in which corporate employees are seconded to Indigenous organisations for several weeks to share their skills and contribute to the sustainability of those organisations.
BT Financial protects the environment by reporting on their carbon footprint, and investing in accordance with environmental, social, and governance (ESG) principles.