Cbus Superannuation
Cbus Super is a provider of personal and corporate superannuation and account-based pension products.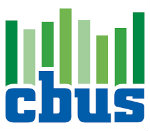 Compare Cbus Superannuation
If you're considering Cbus superannuation, check out what's available for those aged 30-39 years old, based on a super balance of $50K to $100K. Results are sorted by star ratings (high to low). To compare other super funds, visit the Canstar super fund comparison pages.
Types of Cbus Super Accounts
Cbus offer superannuation solutions to three main groups – members, employers, and pensioners. A corporate fund is typically arranged by an employer for their employees to use, a personal fund can be a more flexible option, and pension payments convert your super into regular income payments.
There are a lot of benefits coming from being a member of a Cbus Superfund, including:
Profit-for-members industry super fund
Tailored investment options
Competitive fees
Flexible insurance options available
Discounted health insurance with HCF
Free workplace visits to provide general advice and information
Check your super anytime with the Cbus mobile app
Free, over-the-phone financial advice or paid Financial Planner Payment Program available
Eligibility to apply for a Cbus Superannuation Account
To apply for any of the Cbus Super funds, you must be able to satisfy the following criteria:
You must be an Australian resident
You must be over 18 years of age
You must be earning at least $450 before tax per month from an employer
Be an employee or company in the construction, building and allied industry
If you are under the age of 18, but earning more than $450 before tax per month, you must be working more than 30 hours per week to qualify for super.
How to apply for a Cbus Super fund
If you've satisfied the above criteria, you are eligible to apply for a super fund. The first step in applying for a Cbus Super Account is choosing the type of membership that best suits you. Ask yourself the following questions:
"Am I still working, and not yet ready to retire?" – Join as a super member
"Am I about to retire or have already retired?" – Join as a pension member
"Am I contributing for employees?" – Join as an employer
Once you've made a decision, you can either sign up online, or give them a call on 1300 361 784 (open Mon-Fri).
If you're considering outstanding value superannuation funds, check out the the table below which displays a snapshot of 5-Star superannuation funds on Canstar for Australians aged 30-39 with a super balance of $55k – $100k, sorted by provider name (alphabetically). Use Canstar's superannuation comparison selector for a wider selection of super funds based on your individual circumstances.
Cbus Personal Superannuation
Canstar Research
Award:
3-Star Rated Superannuation Fund
Other Superannuation from