Crescent Wealth Super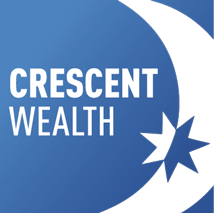 Crescent Wealth is a provider of superannuation and investment solutions which fall in line with Islamic finance principles.
Types of Crescent Wealth superannuation accounts
Crescent Wealth offers two retirement-related products to choose from:
Personal super

available for individual employees

Corporate super

arranged by an employer for their employees to use
It offers members a choice of 'conservative', 'balanced' and 'growth' investment options.
According to Crescent Wealth, members who have a personal super account have access to features that include:
A wide range of managed pre-mixed, sector, and direct investment options

Flexible contribution and benefit options

Competitive fees and charges

Free lost super search and consolidation

Insurance in super available for death cover (life insurance), total and permanent disability (TPD) cover, and income protection cover

Financial advice available from a qualified professional

Online account access
Eligibility to join Crescent Wealth superannuation
To sign up for a superannuation account with Crescent Wealth, you must be able to satisfy the following criteria:
You must be an Australian resident

You must be over 18 years of age
How to join Crescent Wealth superannuation
If you satisfy the above eligibility criteria, then you can apply to join the Crescent Wealth super fund through its website.
Consider comparing super funds on the Canstar website and check our choosing a super fund checklist before signing up for a particular superannuation account:
Crescent Wealth Super FAQs