Cruelty Free Super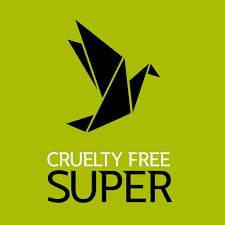 Cruelty Free Super describes itself as Australia's only vegan super fund.
It says it does not invest in any companies that profit from the exploitation and harm of animals and people. Instead, it invests in areas it sees as making a positive impact on the world, such as renewable energy, sustainable products, and innovative technologies.
Types of Cruelty Free Super accounts
Cruelty Free Super offers one super product which is invested using a 'growth' investment strategy.
There are several features available to Cruelty Free Super members including:
Opt-in death cover, death and total permanent disability, and income protection.

Online account access.

Real-person customer service.

Help finding lost super and combining your other super accounts.

'Baby bump' fee refund – Cruelty Free Super says it will refund your membership fee when you are working less than 10 hours per week in the year after a new baby comes into your care.

Cruelty Free Super advertises that it has no performance fees, entry or exit fees, but other costs, like an annual membership fee, do apply.
Eligibility to join Cruelty Free Super
According to the ATO, generally in order to be eligible to receive super you must be able to satisfy the following criteria:
You must be an Australian resident

You must be over 18 years of age

You must be earning at least $450 before tax per month from an employer
If you are under the age of 18, but earning more than $450 before tax per month, you may need to be working more than 30 hours per week to qualify for super.
Cruelty Free Super does not specify any additional criteria for those looking to become a member of its fund.
How to join Cruelty Free Super
If you satisfy all of the above eligibility criteria, then you can apply to join Cruelty Free Super. You can sign up for a Cruelty Free Super account online (Cruelty Free Super says it will take less than two minutes). Cruelty Free Super advises that you will need your Tax File Number on hand.