Emergency Services & State Super (ESSSuper)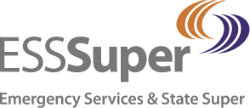 Emergency Services & State Super is a specialist super fund, providing super services for Victorian state government employees, emergency services workers and their spouses.
Who can join ESSSuper?
ESSSuper membership is restricted to employees (and their spouses) of specific organisations throughout Victoria, such as:
Victoria Police
Metro Fire & Emergency Services Board
Country Fire Authority
Ambulance Victoria
Rural Ambulance Victoria
Transfield
Metro Trains Melbourne
Department of Education & Training
Department of Human Services
Department of Justice
Department of Primary Industries
Department of Sustainability & Environment
Vic Roads
Types of ESSSuper accounts
ESSSuper offers a range of accounts, some of which are available to all eligible members and their spouses and others which have restricted membership:
Accumulation Plan: one of two products available to all eligible members, who can remain in the fund even if they change employers.
Retirement Options:

Income Streams: One of two products available to all eligible members, which allows you to convert lump sum super benefits into an income stream in retirement.
Working Income Streams: Provides income for members who have reached preservation age but still want to work.

Emergency Service Funds:

ESSS Defined Benefit Fund: Only for employees of Victoria's Emergency Services
Beneficiary account: available to ESSS Defined Benefit Fund members to transfer an untaxed benefit

State super funds: These funds are not open to new members.
Spouse Accounts: Spouses of members are also eligible to join ESSS Accumulation Plan, Working Income Stream and Retirement Income Stream. The fund defines a 'spouse' as someone you have a registered marriage with, or who lives with you in a genuine domestic relationship as a couple (e.g. de facto).
Some of the other features offered by ESSS include:
Default insurance cover for Death and Disablement in Defined Benefit Funds, as well as basic levels of death and Total and Permanent Disablement (TPD) cover in the Accumulation Plan funds. As with any insurance product, consider checking the cover amount, any exclusions, limitations or other conditions that may apply, as well as the premiums you would be charged before deciding whether it suits your needs.
The choice to take out insurance for death, TPD, temporary disablement and income protection within your super.
How to join ESSSuper
Before committing to a particular fund, consider comparing your options with Canstar and checking out our choosing a super fund checklist. You can also read the Product Disclosure Statement (PDS) and Target Market Determination (TMD) for an ESSS product to help decide whether it is suitable for your needs.
If you decide to join ESSSuper, you can register and join online. You can then fill out a Superannuation Standard Choice Form and return it to your employer.