QIEC Super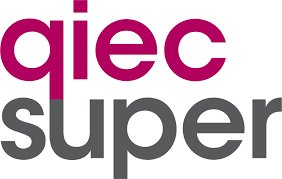 QIEC Super is a provider of superannuation and account-based pension products for those working in the education, childcare, and community service industries in Queensland.
Types of QIEC Super accounts
QIEC Super offers three retirement-related products to choose from:
Corporate super

arranged by an employer for their employees to use

Personal super

available for individual employees

Account-based pensions

, which convert superannuation into regular income payments for retirees and workers in the transition to retirement (TTR) stage
According to QIEC Super, there are a range of benefits available to its members who have a personal super account, including:
A range of investment options

Flexible contribution and benefit options

Competitive fees and charges

Insurance in super available for death cover (life insurance), total and permanent disability (TPD) cover, and income protection cover, up to age 70

Financial advice available from a qualified professional

Easy online account access
Eligibility to join QIEC Super
To sign up for a superannuation account with QIEC Super, you must be able to satisfy the following criteria:
You must be an Australian resident

You must be over 18 years of age

You must work for a QIEC Super registered employer

Your employer – in the non-government education, child and other card, or community services industry – must contribute to the Fund
If you are under the age of 18, but earning more than $450/month before tax, you must be working more than 30 hours per week to qualify for a superannuation account.
How to join QIEC Super
If you satisfy all of the above eligibility criteria, then you can apply to join QIEC Super. You can apply for a QIEC Super account on its website. It can be helpful to compare super funds on the Canstar website and check our choosing a super fund checklist before signing up for a particular superannuation account:
Note: Consolidating super funds is beneficial for many people but isn't right for everyone (we explain some of the reasons why here), so the pros and cons should be carefully weighed up. When seeking the right fund for you there are many factors to consider, such as the fees charged, whether the insurance offering is suitable for you and the education and advice available. Past performance is an important consideration because it gives an indication of what a fund has been capable of delivering in the past through varied market conditions. However, investments can go up and down, so past performance is not necessarily indicative of future performance.