Whether you've been in the workforce 2 years or 20, it's important to do a regular super review and as part of that to think about your
superannuation
investment strategy and goals.
When it comes to superannuation, most of us have a lot more superannuation investment options than we're probably aware of. Out of the 67 super fund products that CANSTAR compared for the 2016 Superannuation Star Ratings report, 25% of the products offer more than 15 investment options.
We calculated the percentage of products offering different types of investment options, and were interested to see that more than a third of funds offer access to term deposit investments.
No. of funds (out of 67)
Percentage
Products with less than 5 managed fund investment options
2
3
Products with more than 15 managed fund investment options
16
24
Products offering Australian listed shares investments
17
25
Products offering term deposit investments
23
34
Source: www.canstar.com.au, 2015
What types of superannuation investments are there?
There are a lot of different super investments available. They can be divided into pre-mixed investment options and sector-specific investment options.
Pre-Mixed or Diversified Managed Fund Investment Options: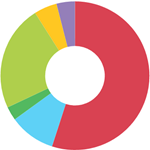 Funds commonly have pre-mixed managed funds such as Conservative, Balanced, and Growth options. These commonly blend different asset classes into one managed fund. For example, a pre-mixed investment may have some cash, some bonds, some property and some shares. The proportion of defensive assets (such as cash and bonds) compared to growth assets (such as property and shares) will usually be indicated in the name of the investment. A "balanced" investment might have 60% growth and 40% defensive assets, whereas a "growth" investment might have 80% growth and just 20% defensive assets.
Apart from these basic options, some funds also let you invest in term deposits or shares (for which they charge a brokerage fee). Some funds offer access to Australian stocks while others also allow access to international markets. A quarter of the funds we researched offered Australian listed stock investments, with more than a third offering access to term deposits.
Sector-Specific Managed Fund Investment Options: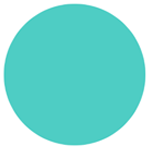 Sector-specific investment options are often managed funds made up of a blend of investments within one asset class, such as Australian shares, international shares, Australian property, international property, Australian fixed investments, or international fixed investments.
What are the main types of asset classes?
What types of assets could you put your super investment into? While the specific investment options are almost unlimited (with many super funds offering a dozen or more investment options) most of these options boil down to different combinations of common asset classes such as:
Cash
Fixed Interest
Property
Shares
Super investment: Cash
Funds in this asset class are normally invested in – yes, you guessed it – cash and are available at 24 hour call. It may also include debentures, mortgages and bank deposits. Income is paid either monthly or quarterly (to the super fund, that is, not to you).
Super investment: Fixed Interest
Fixed interest securities also include longer term investments such as government and corporate bonds and capital notes. These types of investments pay a fixed rate of interest until maturity. Whilst the income is usually fixed, the underlying capital value can rise and fall depending on interest rate fluctuations in the market and currency fluctuation if it is overseas-based.
Super investment: Property
Property can be direct or via a managed fund/property trust. Often investments are via retail, industrial or commercial property and could be Australian-based property or overseas property.
Super investment: Australian and International Shares
Listed shares on both the Australian ASX and overseas stock exchanges are a popular form of investment – and just as there are numerous different types of property to invest in, there are also numerous different types of shares – everything from an index fund or something that is actively managed. It may invest across the board or in specific sectors.
There are also other less common asset classes such as ETFs and infrastructure.
There are many, many different variations and combinations of these asset classes within the investment options provided, so look beyond the "high growth", "balanced" and "conservative" style of label to work out what your money is actually invested in.
Changing super or reviewing your super investments
When it comes to changing investments – or even your superannuation fund – don't make any emotional knee-jerk decisions. Review the long-term and short-term performance of your super fund (and fees being charged by your super fund) with a professional adviser each year, but only make investment changes if it suits your long-term plan.
Question: How often should you review the investments that you hold in superannuation?
This is a tricky question to answer because on one hand you need to regularly review the superannuation fund itself and then drilling down further, review the super investments that you hold within that fund.
While the question of how often to review the superannuation investments you hold is an important one, a far more important reminder, particularly for younger workers, is to simply take an interest in superannuation to start with!
Seriously: start taking an interest right now.
There have been a number of studies done over the years that have highlighted a very sad fact of life, which is that many workers aren't interested in their superannuation until they're in their late forties and slowly begin to realize that they possibly can't afford retirement. By then, chances are they're already behind the eight-ball in terms of their investments.
Here's an example: let's assume Person A is in a super fund that has returned 7.5% per annum over the past 10 years. Person B has been in a fund that has returned 6.5% per annum over that same timeframe. They are both reasonably impressive returns considering that the decade just finished encompassed the GFC! So what difference could an extra 1% return make to a typical Gen Y? Well, Canstar has calculated that for a 25 year-old, a one percent difference in return (all else being equal) can add up to around $160,000 by age 65. That's money for nothing! You can read more about that calculation in this article. And why not try a retirement planner calculator yourself.
So it's certainly worth spending some time reviewing your superannuation on a regular basis. But of course remember that before you make any investment decisions, you should seek the advice of a qualified adviser.
If you're comparing Superannuation funds, the comparison table below displays some of the products currently available on Canstar's database for Australians aged 30-39 with a balance of up to $55,000, sorted by Star Rating (highest to lowest), followed by company name (alphabetical). Use Canstar's superannuation comparison selector to view a wider range of super funds.
More Superannuation questions answered
Can I make extra payments to my Super?
If I have spare money is it better to put it into Super or my mortgage?
What does all the superannuation terminology mean?