First State Super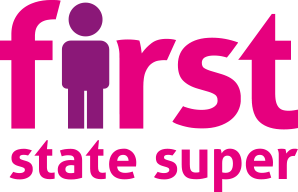 First State Super is a public sector super fund and provider of superannuation products.
What First State Super offers
The inclusions below represent a selection of what is covered. Additional conditions may apply to different features. CANSTAR is not making any suggestion or recommendation to you about this product. Please ensure that you read the product disclosure statement to determine all the current policy options and inclusions for the product you are considering.
First State Super Personal
12 managed funds available
1 free investment switch per year.
Life insurance, TPD insurance, and income protection insurance available within super.
Online access to account details
Financial advice available.
How to join First State Super
You can sign up for a First State Super account online, or call 1300 650 873 (open Mon-Fri).
Keep our tips in mind for how to choose a super fund, and always read the product disclosure statement (PDS) before you sign up for any superannuation product.
Remember to consider consolidating all of your super savings into one account. Find out how to find your lost super and how to consolidate your super. Before consolidating, check what insurances you have with each fund. Moving super from one fund to another could mean you lose some insurances, some of which you might not have known about but could really find handy if something were to happen to you.
Finally, tell your employer that you've joined First State Super. Your employer will give you a choice of super fund form that you will need to sign and return to them.
How do the fees on First State Super compare to other funds?
The table above shows the total fee cost to have a First State Super account per year. Compare these fees to the average super fund fees on our database.
Does First State Super offer an ethical investment option?
At the time of writing, First State Super offers some ethical investment options. The Diversified Socially Responsible option is a pre-mixed combination of Australian and international equities that are screened for social and environmental considerations. You can also put a proportion of your super into socially responsible Australian equities with the Australian Equities Socially Responsible Investment Option.
Find out more about ethical super investment options here. Some ethical super funds screen out companies that harm humans or the environment, while other ethical super funds invest only in companies whose social and corporate responsibility approach makes a positive impact in environmental and social areas. You don't have to settle for a super fund where money is the bottom line; ask your super fund whether they offer ethical investment options.
How can I track the growth of my First State Super account?
Members can track and manage the growth of their super balance online with First State Super. Members can also find out the current balance of their super account in their annual statement.
What should I check on my First State Super statement?
Be sure to check these 9 things on your superannuation statement:
Personal details are up-to-date
Nominated beneficiaries are up-to-date
Tax File Number (TFN) is recorded
Super contributions from employer and/or your voluntary contributions are correct
Investment asset class choices are appropriate for your life stage
Amount paid in fees
Insurance still adequate
Super is consolidated, after checking whether there is insurance or any other benefits attached to the account you may lose and you're comfortable to do so
The big picture – are you happy with your super fund overall?
When can I access my First State Super?
You can access your super at age 65, but it could be earlier at what's known as your preservation age, which can be from 55 years up to 60 years depending on what year you were born. To access your super, typically you need to have permanently decided to stop working, or have left an employer after turning 60. Earlier access to your super is possible in certain circumstances, such as:
If your home is being repossessed
Cases of severe financial hardship
On compassionate grounds if you or your dependant is diagnosed with a terminal illness needing palliative care, or if you are temporarily or permanently unable to work or need to work less hours due to a physical or mental medical condition, or if you are disabled and need to modify your home or car to meet your needs, or if you need help to pay for the funeral expenses of a dependant
If your super balance is less than $200
Can I get the Age Pension as well as First State Super?
You may be able to receive a full or part-pension from Centrelink depending on your level of assets (including super and account-based pension balance) and income (including from any account-based pension you may have and how much income your super is assumed to be able to pay you).Find out how the Age Pension works and how much you can receive in super before your pension is affected.
About First State Super
First State Super was established in 1992 as a not-for-profit Australian superannuation fund for NSW government employees. From 2006, First State Super opened their doors to anyone from the public who wants to join. They now have 767,000 members as of December 2016, making them one of Australia's largest superannuation funds.
First State Super actively encourages financial literacy for all Australians. They run the Women and Super website to help women gain better control over their financial future. They also sponsor the NSW Premier's Financial Literacy Scholarship. This $15,000 scholarship funds a primary or secondary school teacher to go on a study tour to enhance their understanding of how to teach financial concepts to young people.
In terms of supporting the wider community, First State Super sponsors the Mother's Day Classic annual fun run and walk every year. First State Super also created the Student Club, partnering with Student Edge to provide discounts and other support services for students.
First State Super protects our environment by offering environmentally-friendly investment options that take into consideration whether companies engage in activities such as fossil fuels mining and production and uranium mining.
First State Personal Super
CANSTAR Research
Award:
3-Star Rated Superannuation