First State Super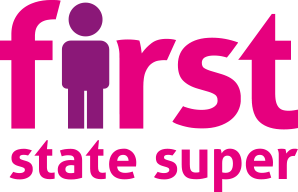 First State Super is an industry super fund with a membership largely made up of public sector employees, although it is open to everyone.
What First State Super offers
First State Super – Personal is the primary product available to members. First State Super members have access to a range of investment options, inducing five 'pre-mixed' options plus a range of single asset class options for those who wish to tailor their investment.
Some of the other features offered by First State Super include:
One free investment switch per year.
Life insurance, TPD insurance, and income protection insurance available within super (as with any insurance product, consider checking the cover amount, any exclusions, limits or other conditions that apply, as well as the premiums you would be charged before deciding whether it suits your needs).
Online access to account details
Financial advice available, plus over 200 free seminars across Australia
How to join First State Super
The only stipulation First State Super makes around eligibility is that you must be 16 years of age or older.
If you are eligible, you can sign up for a First State Super account by clicking on its product in Canstar's superannuation comparison tables and then sign up online on their website.
Before committing to a particular fund consider comparing your options with Canstar and checking out our choosing a super fund checklist.You can also read the First State Super product disclosure statement (PDS) to get an understanding of whether its product is suitable for your needs.
If you are consolidating all of your super savings into one account, it's important to check with your old super funds for information regarding any switching costs and any insurance cover you may lose if you move super funds.
Finally, remember to tell your employer that you've joined First State Super. Your employer will give you a choice of super fund form that you will need to sign and return to them.
How do the fees on First State Super compare to other funds?
First State Super, like most super funds, charges a variety of fees to its members in return for managing their superannuation savings. At the time of writing, some of its fees include:
Variable investment fee which can range from around 0.04% p.a. to around 0.85% p.a.
Administration fee: $52 per year ($4.33 per month) plus an asset-based administration fee of 0.15% of your account balance each year (up to a maximum of $750)
Insurance fees if you have insurance cover through your super. The cost will depend on the level and amount of cover you have, your age, and the type of work you do, First State Super says.
Bear in mind that other fees may apply. Consider checking the product disclosure statement (PDS) for details. You can also compare First Stat Super's fees to the other super fund fees on our database.
Does First State Super offer an ethical investment option?
At the time of writing, First State Super offers some ethical investment options. The diversified socially responsible option is a pre-mixed combination of Australian and international equities that are screened for social and environmental considerations. You can also put a proportion of your super into socially responsible Australian equities with the Australian Equities Socially Responsible Investment Option.
Find out more about ethical super investment options here. Some ethical super funds screen out companies that harm humans or the environment, while other ethical super funds invest only in companies whose social and corporate responsibility approach makes a positive impact in environmental and social areas.
First State Super says it does not invest within the following sectors:
tobacco
nuclear power (including uranium)
armaments
gambling
alcohol
inhumane animal testing
logging (of old growth forests)
pornography
In addition, it says it excludes companies that source more than 20% of their operational revenue from coal, oil and gas.
How can I track the growth of my First State Super account?
Members can track and manage the growth of their super balance online with First State Super. Members can also find out the current balance of their super account in their annual statement.
What should I check on my First State Super statement?
To help you stay on top of your super, it may be beneficial to check your regular super statement closely. Here are some of the factors that could be worth paying attention to:
Personal details are up-to-date
Nominated beneficiaries are up-to-date
Tax File Number (TFN) is recorded
Super contributions from employer and/or your voluntary contributions are correct
Investment asset class choices are appropriate for your life stage
Amount paid in fees
Insurance still adequate
Super is consolidated, after checking whether there is insurance or any other benefits attached to the account you may lose and you're comfortable to do so
The big picture – are you happy with your super fund overall?
When can I access my First State Super?
You can access your super at age 65, but it could be earlier at what's known as your preservation age, which can be from 55 years up to 60 years depending on what year you were born. To access your super, typically you need to have permanently decided to stop working, or have left an employer after turning 60. Earlier access to your super is possible in certain circumstances, such as:
Cases of severe financial hardship
On compassionate grounds, for example if you or your dependent is diagnosed with a terminal illness needing palliative care, or if you are temporarily or permanently unable to work or need to work less hours due to a physical or mental medical condition, or if you are disabled and need to modify your home or car to meet your needs, or if you need help to pay for the funeral expenses of a dependant
If your super balance is less than $200
Can I get the Age Pension as well as First State Super?
You may be able to receive a full or part-pension from Centrelink depending on your level of assets (including super and account-based pension balance) and income (including from any account-based pension you may have and how much income your super is assumed to be able to pay you).Find out how the Age Pension works and how much you can receive in super before your pension is affected.
About First State Super
First State Super was established in 1992 as a not-for-profit Australian superannuation fund for NSW government employees. From 2006, First State Super opened their doors to anyone who wants to join. As of January 2020, it says it manages a combined asset pool of over $100 billion on behalf of our 800,000 members and clients.