Not sure about aspects of your superannuation? We cover the basic concepts you need to know about super.
What is superannuation?
Superannuation, according to the Australian Taxation Office (ATO), is money put aside by your employer over the course of your working life that you live on once you retire. Superannuation is extremely important, as you need a solid amount of money to live off when you're no longer working.
How does superannuation work in Australia?
Superannuation is paid by your employer into a super account of your choosing. As of July 2014, your employer is required to pay a minimum of 9.5% of your ordinary time earnings into this super fund on top of your yearly salary.
Ordinary time earnings: what an employee would earn during ordinary working hours, and does not include overtime.
Once this money is placed into your super fund, it is then invested by the fund manager. You'll find that most super funds offer a variety of different investment options, and because of this, the returns you get will vary from fund to fund. According to Canstar's Superannuation Star Ratings, there are some super funds that have generated one-year returns of more than 10%.
While there are some more complicated aspects of superannuation, that is the essence of it; you put a minimum of 9.5% of your salary into a super fund and leave it there, untouched, until the day you retire. Special circumstances permitting, you can only withdraw your super once you hit 65.
Compare Super Funds with Canstar
For an example of superannuation in action, see the case study below:
Mark is 30 years old and has $20,000 in superannuation. He earns $65,000 per annum (indexed at 2.5% each year) and receives superannuation contributions of 12%.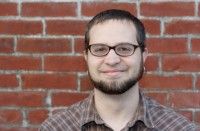 His fund earns an average of 7% per annum and

Pays fees of 1% per annum.

At age 65 he could expect to have accumulated approximately $996,045 in his retirement fund.
Mark decides, however, to research his options.
He chooses a fund with an average return of 8% per annum and

Fees of 1% per annum.

He could now expect to have accumulated $1,155,730 by age 65.
If he chose a fund returning 8% per annum but also only charging 0.5% in annual fees, he could expect to boost his account balance at age 65 by another $147,038, to a total retirement nest egg value of $1,302,770.
Do you need to have a super fund?
If you're an employee in Australia and you meet the minimum requirements, then you are required to be paid super by law. You must be paid super, regardless of whether you are working as casually, part-time, full-time, as a contractor, and even if you are a temporary resident in Australia.
When you join a new company you will be asked if you want to join that company's default super fund. They are lawfully required to do this as well, but you don't have to accept it. You can choose your own super fund, as Mark did above, by comparing them on fees, performance, investment options and more.
When can you access your super?
Accessing your super is limited to people above a certain age, which is known as the preservation age. The preservation age is a restriction preventing people from accessing their superannuation until their retirement unless they meet a condition of release.
Depending on when you were born, the preservation age in Australia is as follows:
| Date of birth | Preservation age |
| --- | --- |
| Before 1 July 1960 | 55 |
| 1 July 1960 – 30 June 1961 | 56 |
| 1 July 1961 – 30 June 1962 | 57 |
| 1 July 1962 – 30 June 1963 | 58 |
| 1 July 1963 – 30 June 1964 | 59 |
| From 1 July 1964 | 60 |