HESTA Super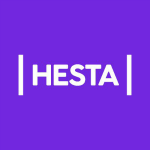 HESTA is a specialist industry super fund dedicated to people working in health and community services.
Types of HESTA super accounts
HESTA offers three retirement-related products to choose from:
Employee super – available for any employed individuals
Personal super – available for individuals and the self-employed
Income stream super account – converts superannuation into regular income payments for retirees and workers in the transition to retirement (TTR) stage
There are a lot of benefits available to HESTA members who have a personal super account, including:
Competitive investment performance
Flexible investment options
No establishment fees and low administration fees
Automatic insurance cover including:

Default Death Cover (up to 75 years)
Lump-sum Total and Permanent Disability (TPD) cover to age 70
Default Income Protection Cover (up to Pension age of 67)
Up to 12 months free cover during parental leave (conditions apply).

Over-the-phone financial advice
Easy online account access
Access to ME Bank's Member Benefits Program, which gives members special interest rates on home loans, credit cards and everyday banking
5% off GMHBA Private Health Insurance premiums
Eligibility to join HESTA
Any person is eligible to join HESTA as an employee or HESTA Personal Super where they have satisfactorily completed a new HESTA member application form. This is subject to terms and conditions, for further information read the Product Disclosure Statement.
How to join HESTA
If you satisfy all of the above eligibility criteria, then you can apply to join HESTA. You can sign up for a HESTA super account by clicking on its products in Canstar's superannuation comparison tables ,and then sign up online at hesta.com.au/about-us/join-hesta – or you can sign up by calling 1800 813 327.
Be sure to compare super funds on the Canstar website and check our choosing a super fund checklist before signing up for a particular superannuation account: