HESTA Super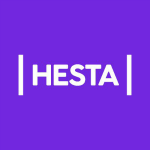 HESTA is an industry super fund. It is dedicated to Australia's health and community services sectors, though membership is open to all.
Types of HESTA super accounts
HESTA
This eponymous product is the main one available to members who join HESTA through their employer. At the time of writing, HESTA members have access to a range of investment options, including Ready-Made and Your Choice options. Your Choice options allow members to design their own asset mix by choosing how much to invest in one or more of five options. The Ready-Made options suit investors who want a diversified investment without needing to tailor their portfolio, and include:
Balanced Growth:

The default MySuper investment option. This option aims to achieve medium to long-term growth and invests in mainly growth assets, including shares, private equity, property and infrastructure.

Conservatve:

This option mainly invests in non-growth assets of debt and cash. The aim is medium-term growth, and in the short term this option is expected to be more stable than Balanced Growth.

Indexed Balanced Growth:

This option aims to closely match index returns by investing in a combination of low-cost asset class strategies. Medium to long-term growth is the objective of this investment option.

Sustainable Growth:

With the aim of achieving medium to long-term growth, this option mainly invests in shares, debt and private equity. Sustainable Growth only invests in companies that meet HESTA's environmental, social and governance (ESG) criteria.

High Growth:

Mainly invests in growth assets such as Australian and international shares and private equity, with the aim of achieving strong long-term growth. This option may be less stable than Balanced Growth in the short term.
Personal super
Personal super is available to members who are not eligible for the standard HESTA product, including self-employed individuals. Personal super members have access to the same investment options as the HESTA product above.
Personal super has the same features of the HESTA product above, however insurance cover does not commence automatically.
How to join HESTA
Before committing to a particular fund, consider comparing your options with Canstar and checking out our choosing a super fund checklist. You can also read HESTA's product disclosure statements (PDS), available on its website, which could help you decide whether its product offering is suitable for your needs.
If you decide to join HESTA, you can open an account online, by sending HESTA a completed application form, or over the phone. If joining online, HESTA says you will need 10 minutes and your tax file number.
Finally, remember to tell your employer that you've joined HESTA. Your employer should give you a Superannuation Standard Choice Form to fill out, sign and return to them.