Rest Superannuation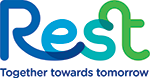 Rest is a provider of superannuation, retirement accounts, and investment products.
How to join Rest
You can sign up for a Rest super account online or by comparing your options with Canstar and clicking the 'more details' button.
Keep our tips in mind for how to choose a super fund, and always read the product disclosure statement (PDS) before you sign up for any superannuation product.
You can also consider consolidating your super savings. Find out how to find your lost super and how to consolidate your super. Before consolidating, check what insurances you have with each fund. Moving super from one fund to another could mean you lose some insurances, some of which you might not have known about but could rely on if something were to happen to you.
Finally, tell your employer that you've joined Rest. Your employer will give you a choice of super fund form that you will need to sign and return to them.
How do the fees on Rest super compare to other funds?
Rest, like most super funds, charges a variety of fees to its members in return for managing their superannuation savings. At the time of writing, some of Rest's super fees include:
Investment fee: 0.60% of your balance per annum
Admin fee: $1.30 per week, plus 0.1% of your account balance at the end of each month (capped at $800 per annum)
Indirect cost ratio (a fee related to investment that is deducted from any returns before they are credited to your balance): 0.07% per annum
Bear in mind that other fees may apply. Consider checking the product disclosure statement (PDS) for details. You can also compare Rest's fees to the other super fund fees on our database.
Does Rest offer an ethical investment option?
At the time of writing, Rest does not offer a super fund with a specific ethical investment option. However, it says it does consider environmental, social, and governance (ESG) factors as part of their investment approach in general. For example, Rest says it does not invest in companies that are directly involved in the manufacture of tobacco or controversial munitions such as landmines or chemical weapons.
How can I track the growth of my Rest super account?
Members can track and manage the growth of their super account online using MemberAccess. Members can also find out the current balance of their super account in their annual statement, or by calling REST on 1300 300 778 (open Mon-Fri).
What should I check on my Rest super statement?
To help you stay on top of your super, it may be beneficial to check your regular super statement closely. Here are some of the factors that could be worth paying attention to:
Personal details are up-to-date
Nominated beneficiaries are up-to-date
Tax File Number (TFN) is recorded
Super contributions from employer and/or your voluntary contributions are correct
Investment asset class choices are appropriate for your life stage
Amount paid in fees
Insurance still adequate
Super is consolidated, after checking whether there is insurance or any other benefits attached to the account you may lose and you're comfortable to do so
The big picture – are you happy with your super fund overall?
About Rest
Rest was founded in 1988 as the Retail Employees Superannuation Trust. It says it manages the retirement saving of around 1.7 million Australians, and has around $60 billion in funds under management (as at December 2019).