Rest Superannuation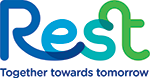 Rest Super is an Australian industry super fund available to the public. It is one of Australia's largest super funds by membership.
Types of Rest Super accounts
Rest Super
Rest Super is a super account available to the general public with a MySuper offering and default insurance cover for eligible members. Rest Super members have access to a range of investment choices, including its Default option the Core Strategy that invests in growth and defensive assets. It also offers a number of structured options, including a heavily promoted Sustainable Approach option with a focus on ethical growth assets.
For more details on what each Rest Super investment option entails, you can contact Rest Super or read the PDS and other documentation on its website.
Rest Super also offers:
A Rest Corporate product available through employers. It is also a MySuper offering and default insurance that is personalised depending on salary and eligibility;
A retirement and transition to retirement product called Rest Pension; and
Acumen, a Choice product with tailored insurance available through some employers
Some of the other features offered by Rest Super include:
Rest Super offers death, total and permanent disability (TPD) and income protection cover. As with any insurance product, consider checking the cover amount, any exclusions, limitations or other conditions that may apply, as well as the premiums you would be charged before deciding whether it suits your needs.
Online access is offered to members, who can view and update their insurance online. Members can also access the Rest App which connects customers with their total super balance and latest transactions. Live chat is also available during specific hours throughout the week via the website.
Discounts on health cover, insurance and banking specifically negotiated for members.
How to join Rest Super
Before committing to a particular fund, consider comparing your options with Canstar and checking out our choosing a super fund checklist. You can also read Rest Super's product disclosure statement (PDS), which could help you decide whether its product offering is suitable for your needs.
If you decide to join Rest Super you can sign up via the website or complete the application form available through its Product Disclosure Statement (also available from the Rest Super homepage).
Finally, remember to tell your employer that you've joined Rest Super. Your employer should give you a Superannuation Standard Choice Form to fill out, sign and return to them.
Rest Super FAQs
What fees does Rest Super charge
Rest Super charges a variety of fees to its members in return for managing their superannuation savings. As an example, Rest says that if you're invested in the Core Strategy with a balance of $50,000, your annual fees will be charged at the following levels.
Investment fee of 0.57% pa, inclusive of estimated performance related fees of 0.07% pa.
Admin fee of $1.50 per week plus 0.12% pa of the account balance at month's end (0.12% pa amount is capped at $300 pa).
Indirect cost ratio is 0.05% pa
Fees based on other investment strategies and balances may be different, and other fees and charges may apply based on optional features and services used by the member. Rest says if your account balance is less than $6,000, the amount of administration fees, investment fees and indirect costs is capped at 3% of your account balance for the year (or the period until you left). Check with Rest Super for a full list of fees.
Source: Rest Super website
Bear in mind that other fees may apply. Consider checking Rest Super's product disclosure statement (PDS) for details. You can also compare the annual fees for Rest Super's default investment option to other super funds' fees on Canstar's database.
Can I consolidate my Rest Super?
Rest Super offers a find and combine tool at no cost, and it is possible to consolidate your super with Rest fairly simply. Please weigh up any fees you may be charged to leave your current fund.
About Rest Super
According to its PDS, Rest Super launched in 1988, has 1.7 million members and nearly $860 billion in funds under management.