Tidswell Superannuation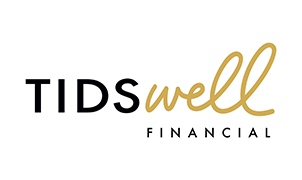 Tidswell is a financial services provider offering financial advice, managed investments and superannuation.
Types of Tidswell Super accounts
Tidswell offers a superannuation plan with 32 different funds you can pick and choose from. These cover a range of asset classes to choose from, including:
Conservative
Balanced
Cash
Mortgages
Australian Fixed Interest
Diversified Fixed Interest
International Fixed Interest
Australian Property
International Property
Australian Shares
International Shares
There are a few benefits available to Tidswell members who have a super account, including:
Insurance in super available for death cover (life insurance), and total and permanent disability (TPD) cover
At the time of writing (31/07/2018) Tidswell charges annual fees based on your total balance. This includes an administration fee of 1.56% for the first $2,068,000 in your account, and 0.78% for amounts above this. You will also be charged an investment fee of 1.04% per annum, although this may change with some investment options.
With this in mind, be sure to compare the annual fees charged by Tidswell against the fees charged by other funds, keeping in mind that other funds with similar or higher fees may be providing additional products and services that Tidswell does not.
Eligibility to join Tidswell Super
Tidswell does not list any eligibility requirements on its website or PDS. However, super funds generally require that you satisfy the following criteria to register with them:
You must be an Australian resident
You must be over 18 years of age
You must be earning at least $450 before tax per month from an employer
If you are under the age of 18, but earning more than $450 before tax per month, you must be working more than 30 hours per week to qualify for super.
How to join Tidswell Super
You can apply to join Tidswell by visiting their website and following the sign-up process.
Be sure to compare super funds on the Canstar website and check our choosing a super fund checklist before signing up for a particular superannuation account.
Tisdwell Superannuation FAQs