There are plenty of ways to boost your superannuation – and they don't all involve

paying more money in to your account. Here are 5 ways to improve your superannuation without paying more money.
If you're in the workforce then you need to understand what superannuation is and how you might be able to improve your superannuation balance and features.
Superannuation is a more than $2 trillion dollar industry consisting of around 30 million member accounts – it's a big industry.
Overall, the latest APRA statistics indicate that the superannuation industry is broken up as follows:
| Type of fund | Total Assets ($ billion) | No of funds | No of accounts |
| --- | --- | --- | --- |
| Corporate | 54 | 32 | 0.3 million |
| Industry | 447 | 43 | 11.3 million |
| Public Sector | 353 | 39 | 3.5 million |
| Retail | 532 | 152 | 13.8 million |
| Funds with less than 5 members | 592 | 574,682 | 1.1 million |
| Balance of statutory funds | 55 | | |
| Total | 2,032 | | 30 million |
Source: APRA Statistics – March quarter 2016
How to boost your superannuation
Superannuation is likely to be a major source of your retirement income, so it makes sense to make the most of what you have. You can make extra payments into your super, but there are also other ways to enhance your superannuation account without it costing you more money out of your salary. You can…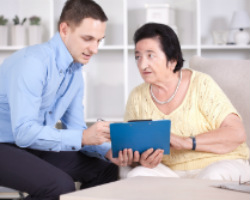 Consolidate your super accounts
Choose the right investment
Prune your fees
Take advantage of insurance offerings
Find your lost superannuation
Let's look at those options:
1. Consolidate your super accounts
Having two or more super accounts from different workplaces means you're paying two or more sets of annual fees. That's crazy! With 30 million member accounts and only around 8 million Australians aged between 20 and 80, there's definitely some duplication there. So instead of your boss contributing to a new fund every time you change jobs, consolidate your super accounts into one fund you're happy with. We have some great tips on how to combine your super finds here.
If you're comparing Superannuation funds, the comparison table below displays some of the products currently available on Canstar's database for Australians aged 30-39 with a balance of up to $55,000, sorted by Star Rating (highest to lowest), followed by company name (alphabetical). Use Canstar's superannuation comparison selector to view a wider range of super funds.
Fee, performance and asset allocation information shown in the table above have been determined according to the investment profile in the Canstar Superannuation Star Ratings methodology that matches the age group you selected.
2. Choose the right super investment
You need to revisit your super as you hit different life stages, so you can adjust the investment strategies and insurance cover – your needs in those regards will change over time. There are literally thousands of superannuation investment options available, so weigh up all your options carefully. Read these handy tips on super investment options.
3. Prune your superannuation fees
Fees and charges will always be attached to super funds but you can definitely pay too much. To a certain extent the new MySuper products that were introduced in 2014 can help to keep fees low for some workers, particularly those who don't take an active interest in their superannuation. But even so, small differences in fees can have a large cumulative effect.
For example, let's look at how the super balance of a 25-year-old might change if they paid overall superannuation fees of 0.75% or 1.50% a year. We calculated their balance based on an annual income of $45,000 and $70,000, assuming this increases by 4% a year. We based the calculations on 10% of salary being contributed into their super until they reach the age of 65, with a net investment return of 8% a year.
The difference is staggering. Someone earning $45,000 per year could potentially accumulate nearly $330,000 more in super if they had lower fees, while someone earning $70,000 per year could have over $450,000 more in super with lower fees.
Read more about superannuation fees here.
4. Take advantage of superannuation insurance offerings
One option for many workers when it comes to organizing life insurance (as well as total and permanent disability/TPD insurance and income protection insurance), is to hold that insurance cover through their superannuation fund. This is called group life insurance.
Many super funds offer a certain level of life, disability and income protection insurance. It may not be a sufficient amount of cover to meet your needs, and this is something that you need to consider carefully, but it might be a great way to supplement your other personal insurance. Read about the pros and cons of having insurance in your super fund here.
5. Find your lost superannuation
There's billions of dollars of lost superannuation out there. If you've ever changed jobs, address, had a name change – there are plenty of ways that workers lose track of their super. You can try to track down your super by going to the ATO website.
We have plenty of tips on finding your lost superannuation here.
Saving enough for retirement's going to be a challenge for some workers anyway – so make the most of what you have. Spend a couple of hours researching your super options – both the fund that you use as well as the investment that you choose. It's worth the effort – taking an interest in your super can make a huge difference to your retirement outcome.
Consumers can download the CANSTAR superannuation star ratings report from our website.
Learn more about Super