What is a credit card balance transfer?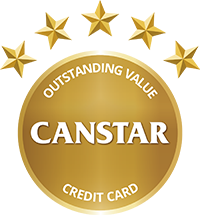 A credit card balance transfer means transferring your credit card debt to a new credit card with a lower interest rate so that you can afford to pay it off. This lower interest rate is often a promotional rate, and you need to pay off the debt before the end of the low-rate or promotional period or else you'll be charged a higher interest rate.
Balance transfers can help if you choose a 0% interest or low-interest deal with enough time to pay it, such as a transfer period of 14-18 months. Of course, you also need to ensure that you won't be charged a high fee for the balance transfer, make sure you cancel your previous credit card, and not make any new purchases on the balance transfer card (to prevent your debt growing).
If you're using a balance transfer to pay off a debt, we recommend that you use our best tips for budgeting and saving money while you're paying off your debt. Then once you are financially fit and living within your means, you can keep the saving habit going to build something for the future.
What type of credit card balance transfer deals are available?
According to the CANSTAR database as of August 2016, we only rate balance transfers with a 0.00% promotional period, and interest rates on purchases range from 6.99% up to 20.99.
These rates then revert to rates of between 14.99% and 21.74%, making it vital that you pay off your debt during the balance transfer period.
We make shopping around for the best rate easier by collecting the data from different providers and letting you compare balance transfer credit cards and compare credit cards on our website.
Written by: TJ Ryan