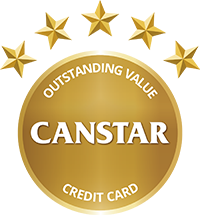 Balance Transfer Credit Cards
A credit card balance transfer means transferring your credit card debt to a new credit card with a lower interest rate so that you can afford to pay it off. You need to pay off the debt before the end of the low-rate period or else you'll be charged a higher interest rate.
Balance transfers can be helpful if you choose a 0% (interest free) or low-interest deal with enough time to pay it off, such as a transfer period of 14 months or more. Of course, you also need to ensure that you won't be charged a high fee for the balance transfer, cancel your previous credit card, and don't make any new purchases on the balance transfer card (to prevent your debt growing).
Learn more about how balance transfers work in this article.
If you're using a balance transfer to pay off a debt, we recommend that you use our best tips for budgeting and saving money while you're paying off your debt. Then once you are financially fit and living within your means, you can keep the saving habit going to build something for the future.
How to compare balance transfers
Canstar compares balance transfers using a unique, sophisticated methodology that considers price and features. We compare products from across the industry, assigning our 5-star rating to products offering outstanding value.
Some of the features Canstar compares are:
Does the card offer a interest free or low interest deal?
Does the card charge an annual fee? Credit cards with a longer interest-free timeframe may charge a higher annual fee, so be wary of overall costs when choosing a balance transfer.
How long is the transfer period?
What is the balance transfer revert interest rate? This is the interest rate that the card switches to after the introductory low-rate period.
What is the balance transfer fee? Find out the average balance transfer fees here.
You can read the full star ratings report and compare balance transfer cards yourself, based on your own financial requirements, using the comparison selector tool at the top of the page.
---

As Canstar's Editor-in-Chief, Nina heads up a team of talented journalists committed to helping empower consumers to take greater control of their finances. Previously Nina founded her own agency where she provided content and communications support to clients around Australia for eight years. She also spent four years as the PR Manager for American Express Australia, and has worked at a Brisbane communications agency where she supported dozens of clients, including Sunsuper and Suncorp.
Nina has ghostwritten dozens of opinion pieces for publications including The Australian and has been interviewed on finance topics by the Herald Sun and the Sydney Morning Herald. When she's not dreaming up ways to put a fresh spin on finance, she's taking her own advice by trying to pay her house off as quickly as possible and raising two money-savvy kids.
Nina has a Bachelor of Journalism and a Bachelor of Arts with a double major in English Literature from the University of Queensland. She's also an experienced presenter, and has hosted numerous events and YouTube series.
You can follow her on Instagram or Twitter, or Canstar on Facebook.
You can also read more about Canstar's editorial team and our robust fact-checking process.
---
Balance transfer glossary of terms
Please note that these are a general explanation of the meaning of terms used in relation to balance transfers. Your bank or financial institution may use different terms, and you should read the terms and conditions of your balance transfer credit card carefully to understand all fees, charges and interest rates that may apply. Refer to the product disclosure statement (PDS) of any product you are considering.
Account-keeping fee or ongoing fee: A monthly account-keeping fee that is charged by the lender to help cover the administration cost of maintaining the line of credit. Alternatively, you may be charged an annual fee.
Average daily balance: The balance of your card is determined by adding up all balances during the month and then dividing the total sum by the number of days in a given billing cycle. Most credit card providers calculate the daily balance based on the annual rate.
Balance transfer fee: A fee charged when you make a balance transfer. It may be a flat fee or a percentage of the amount you transfer. Find out the average balance transfer fees here.
Bankruptcy: This is when someone's debt problems become so serious that they are unable to pay their existing debts and bills. When this happens, they can apply to a court to be declared bankrupt, and any assets or savings they have can be used to pay off their debts.
Credit limit: The maximum amount you can spend with your credit card before having to pay off some of the balance. Learn about how credit limits are determined here.
Credit report or credit history: A report from a credit agency that contains a history of your previous loan and bill payments. Banks, lenders, creditors and financial institutions use this report to determine how likely you are to repay a future debt, and it helps them decide whether or not to lend money to you. Your credit rating and credit report are also used by lenders and insurers to set your loan and insurance rates. Find out what is included in your credit report here.
Credit rating: Also known as your credit score. It is a numerical score that represents an assessment of your credit-worthiness, based on your positive and negative borrowing and repayment history. Your credit rating is used by lenders when deciding whether or not to lend to you and what interest rates to charge on your loan. Find out how to check your credit score here.
Default: When a cardholder fails to fulfil their obligation to make the minimum necessary payment on their credit card bill or other loan. Defaults are a serious black mark on your credit report and negatively affect your credit rating.
Interest rate: The rate at which your outstanding balance increases per month if your bill is not paid or not paid in full.
Interest-free days: The number of days you have to pay your bill in full before interest is charged on the balance. It is the period of time between the date of a purchase and when the payment is due. This period usually does not apply to cash advances. Learn more about interest-free days here.
Introductory rate: A promotional interest rate charged when you first sign up for a credit card, offered to entice new cardholders. These rates are usually very low, but revert to the standard rates after 6 months or so.
Minimum interest charge: The minimum amount of interest you would be charged if you are charged any interest. For example, if your total interest charge is $0.75 but the bank's minimum interest charge is $1.00, you will be charged $1.00.
Minimum payment: The number listed on your bill as the minimum your bank requires you to pay off your credit card for that month.
Penalty fees: Fees charged if you violate the terms of your cardholder agreement or other requirements related to your account. For example, your credit card company may charge a penalty fee if you make a late payment or if you exceed your credit limit.
Universal default: When one financial institution treats a lender as if they had defaulted when the lender defaults with a different institution.
Balance transfer providers we research and rate
At the time of writing, Canstar researches and rates balance transfer credit cards from the following providers:
American Express
Australian Military Bank
Auswide Bank
B&E
Bank of Sydney
BankVic
BCU
Beyond Bank
Community First Credit Union
Defence Bank
ECU
FCCS
First Option Credit Union
G&C Mutual Bank
Holiday Coast CU
Horizon Credit Union
Hunter United
Latitude Financial Services
Macquarie Bank
Macquarie Credit Union
Myer
MyState
Newcastle Permanent
Northern Inland CU
P&N Bank
People's Choice Credit Union
Police Bank
QBank
QT Mutual Bank
Qudos Bank
Queenslanders CU
SCU
Select Encompass Credit Union
Service One Alliance Bank
Summerland Credit Union
Teachers Mutual Bank
UniBank
Victorian Teachers Mutual Bank
Woolworths Employees CU
Compare balance transfers using the comparison selector tool at the top of this page.