Credit cards can come with several perks, such as access to rewards programs and complimentary insurance policies. However, they can be expensive if you choose the wrong one and don't make your repayments on time.
In 2018, ASIC revealed that over 1.9 million Australians had problematic credit card debt. This included people who were seriously behind on their repayments, had persistent debt and made repeated low repayments.
Australians have been taking steps to get their credit card debt under control, however. According to Reserve Bank data, credit card holders successfully paid off $1.64 billion in credit card debt accruing interest in May 2020 alone.
If you're thinking about getting a credit card, or using other forms of credit such as buy now, pay later services, it's important to consider both the potential advantages and the risks involved. This is particularly vital considering the economic uncertainty Australians are currently experiencing due to COVID-19 and the recession it has created.
What are the potential advantages of credit cards?
1. Take advantage of interest-free days
Credit cards typically come with an interest-free period on purchases (for example, up to 55 days). This means that if you have one of these cards, you wouldn't have to pay interest on purchases if you pay back your closing balance in full within this period. However, if you don't pay off your closing balance by the due date, you will lose the interest-free period and interest will be charged on your unpaid purchase balance. There are also typically no interest-free periods on certain kinds of transactions, such as cash advances, meaning you would have to start paying interest on these transactions straight away.
2. May help in an emergency
Credit cards can also be useful in emergency situations, such as if you are short on cash and it's only a few days until pay day. However, remember that if you can't pay back your balance in time, you will end up paying interest. If you only intend to use your card for emergencies, you may want to look for a card with no annual fee. Another option could be to create an emergency fund. You might also like to try Canstar's Budget Planner Calculator to help you manage your personal budget. This may help you avoid situations down the track where you need to rely on a credit card for emergency funds.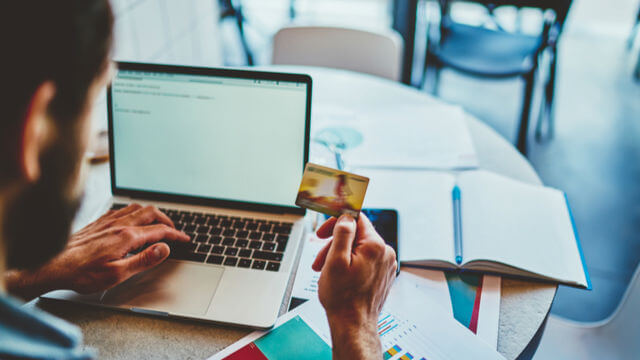 3. Earn rewards and points
Some kinds of cards allow you to earn credit card rewards such as frequent flyer or other types of points, or cashback on eligible purchases. For example, with a frequent flyer credit card, you will typically earn airline points for each dollar you spend using the card.
Bear in mind that rewards credit cards typically come with a higher interest rate and annual fee than non-rewards cards. For example, according to Canstar's database, the average purchase rate on a personal non-rewards credit card at the time of writing is 13.87% p.a. with an average annual fee of $47. By contrast, the average purchase rate on a personal rewards card is significantly higher at 19.81% p.a., with an average annual fee of $187.
If you think you may struggle to pay off your credit card balance in full each month, you may be better off with a low rate credit card or sticking to a debit card. This is because any potential benefits you may gain from a rewards card would easily be outstripped by the interest and fees you would end up paying.
4. Receive credit card insurance
Some credit cards – typically the more premium ones – can also come with insurance on eligible purchases. For example, some credit cards offer complimentary travel insurance and rental vehicle excess insurance. Bear in mind that due to COVID-19 restrictions, these kinds of cover may be less widely available or less valuable than they ordinarily would be.
Other common insurance offerings include purchase protection insurance (which can cover you against loss, theft or accidental damage to personal items purchased with your card), price protection insurance (which might refund you the price difference if an item you bought using your card has dropped in price) and extended warranty insurance.
As with any insurance product, it could be worth taking the time to understand the limits and exclusions of any cover you may get through a credit card.
If you're currently comparing credit cards, the comparison table below displays some of the low interest credit cards currently available on Canstar's database for Australians looking to spend around $2,000 per month. Please note that this table features links direct to the provider's website, and is sorted by Star Rating (highest to lowest), followed by provider name (alphabetical). Use Canstar's credit card comparison selector to view a wider range of credit cards.
What are the disadvantages of credit cards?
1. Interest charges
If you don't pay your full closing balance by the due date, any interest-free period on purchases will generally not apply. This means you will pay interest on your outstanding purchase balance. Credit card interest rates are typically higher than most other types of credit.
You may also pay interest on any cash advances and balance transfers. Cash advances typically attract interest from the date of the cash advance until it is paid off. For balance transfers, some lenders offer cards with a 0% balance transfer offer for a period of time. However, this typically reverts to a high interest rate once that period ends. This means that if you don't pay off the balance within the offer period, you will pay interest on the leftover balance.
If you are considering a credit card with a balance transfer offer, be aware of the longer-term implications of potential transfers and related costs. For example, ASIC's 2018 Credit card lending in Australia report showed over 30% of consumers increased their debt by 10% or more after transferring a balance.
2. Credit card fees
Credit cards can also come with a range of fees such as annual fees, late payment fees, international transaction fees, cash advance fees and balance transfer fees. Some lenders do offer cards with no annual fees, but if you are considering a rewards credit card, this will typically come with a higher annual fee.
3. May hurt your credit score, if you're not careful
Like many other forms of debt, if you miss any credit card payments, this will usually be recorded on your credit report and may have a negative impact on your credit score. You are considered to have missed a payment if you make the payment more than 14 days after the due date.
Additionally, if you make multiple applications for a credit card within a short space of time, this can also affect your credit score. Each time you apply for credit or a loan, an enquiry is added to your credit report. If you make multiple applications for credit, this may flag you as a greater risk compared to if you made infrequent applications for credit with fewer providers.
However, if you use your credit card responsibly and pay your payments on time each month, this can help build up your credit history and improve your credit score.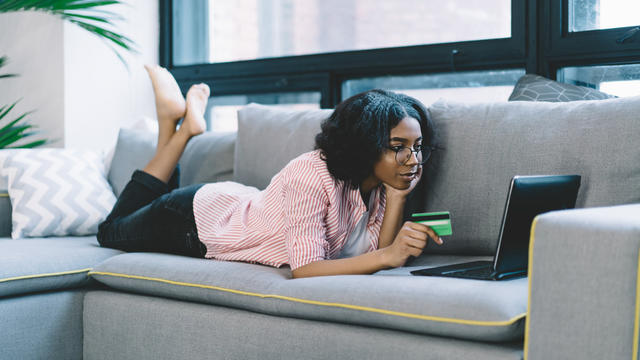 How can I decide on the right credit card?
If you've decided the advantages of a credit card outweigh the potential disadvantages, the next thing to work out is the type of card that might suit your situation. In making your decision, you could consider:
Your repayment habits: Will you pay off your balance in full before the due date? Or will you find it difficult to keep up with your repayments? If so, you may be better suited to a no-frills card with a low interest rate and low fees, or avoiding a credit card completely.
Interest rates: Check what the card's purchase rate, cash advance rate and balance transfer rate are. If you are unlikely to pay off your credit card in full each month, you may want to look for a card with a low purchase rate.
Annual fees: Annual fees are typically higher for rewards and premium credit cards compared to other types of cards. If you are interested in a rewards card, consider whether the potential rewards will be greater than the fees.
Where you spend money: If you do a lot of your spending at particular retailers or businesses and are considering a rewards credit card, it could be worth factoring in which provider's rewards program best aligns with your existing spending habits so you can maximise the points you earn.
You might also want to compare your options with Canstar. Canstar compares credit cards based on factors such as fees, interest rates, features and reward programs. See which credit cards Canstar has given a 5-Star Rating.
Main image source: Olena Yakobchuk (Shutterstock).
Thanks for visiting Canstar, Australia's biggest financial comparison site*