Credit cards are a commonly
used tool for making purchase
s
online, by the phone or in store
, but the application process
to obtain one
can involve a number of steps
.
Credit cards are popular among Australians, with more than 15 million credit card accounts in use as of January, 2019, according to the RBA. When used wisely, credit cards can be a convenient and flexible way to make purchases, but they can have their drawbacks. For example, if you spend more than you can repay on a credit card, it can leave you in debt, facing large fees and a lower credit rating.
Because of this risk, banks issuing credit cards need to make sure customers are in a position to repay the credit they're using. As a result, the process of applying for a credit card can be detailed, requiring you to submit personal and financial information, plus various background checks are typically carried out before you can be approved.
The question of how to apply for a credit card is a commonly asked one, so we've come up with some tips on what the process could involve and what you may like to consider before applying.
Here are nine key steps in the process of finding and applying for the right credit card for you:
Evaluate your financial situation
Find the right card for your needs
Begin the application process
Demonstrate you are eligible to apply
Supply personal identity information
Provide financial information
Complete an ID Check
Think through the finer details
Wait to hear if you've been successful
1. Evaluate your financial situation
Before you apply, it is important to consider whether owning a credit card will suit your current financial situation. It may be a good idea to think about why you want a credit card and to decide if you can afford the ongoing costs involved.
There are a number of things to understand before signing up for a credit card. These include:
how it may affect your credit rating
how the interest and fee structures work and if you can afford them
whether the rewards on offer from some cards are worth it for what you spend in fees and other charges.
If you have considered all your options and have decided that taking out a credit card is right for you, then the next step is to choose which credit card to apply for.
2. Find the right card for your needs
If your income is in the low-to-medium range, you may want to consider a card with low annual fees (Low Fee or No Fee cards) or a low interest rate (Low Rate cards), as cards with rewards tend to come with larger fees and require higher spend before seeing value back through the rewards.
Higher-income earners may want a card with higher credit limits and a stronger rewards program, even if that may mean paying more in annual fees (Rewards cards or Platinum cards).
To help work out what type of card will best suit your needs, consider taking the time to assess your income and how much you would likely spend on the card before you make your decision. Once you've got a good idea of what kind of card you're after, you can then go about researching specific products on the market and comparing the features and benefits they offer.
3. Begin the application process
Once you have chosen the credit card product you want to sign up for, the next step is to apply. Depending on your provider, you can usually do this in person, over the phone or online.
4. Demonstrate you are eligible to apply
At the beginning of your credit card application, you will be asked to prove you are eligible to apply for the card you're requesting. Eligibility criteria will differ based on your chosen card and provider, but may include the following:
Age: you usually have to be over 18 years of age.
Residency: you may be required to be an Australian citizen or permanent resident.
Credit score: you will often need a good credit rating.
Income: some cards may require you to earn a certain amount of money before tax per year. The minimum income you need in order to be eligible will vary depending on your choice of provider and card.
5. Supply personal information
The next step in the application process usually involves giving some information to verify your personal identity such as your name, address, date of birth or driver's licence number. You'll be required to supply official documentation to support this later in the process so the bank or institution can verify you are who you say you are.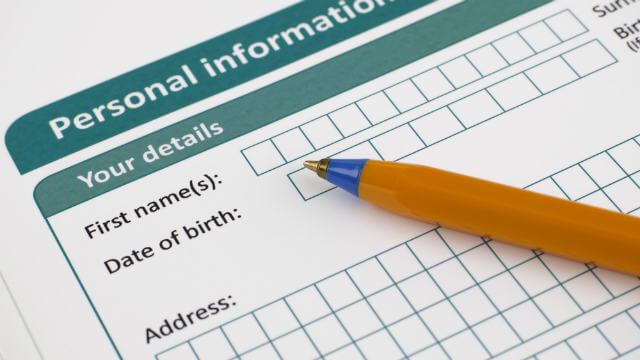 6. Provide financial information
Providing information about your financial position is usually the next step in your credit card application. The purpose of this is to demonstrate to the provider that you have sufficient income to pay back the credit they lend you. This information may include:
Proof of your current income, such as bank statements or payslips
Employment details, including length of employment and contact numbers
A list of your financial assets, such as your home, car, investments and other possessions
Your expenses and liabilities, including any outstanding debts and loans
Other details, such as your credit score and tax file number (TFN)
7. Complete an ID check
You will usually then be required to complete an ID check whereby the bank will verify documents you've supplied as proof of your identity.
Some Australian banks may require you to provide a total of 100 points of Australian or state-issued documentation. This is called the 100 point system.
Under this system, different types of documents are worth different points. For example, primary documents such as a birth certificate or passport could be worth up to 70 points, while secondary documents (documents with your photograph and name), such as a drivers licence or student card, could be worth 40 points. You can use different combinations of these documents to make up your required points, but you usually must include at least one primary document in your application. The points allocated to each form of documentation will vary depending on the provider, so check online or call your provider to ask.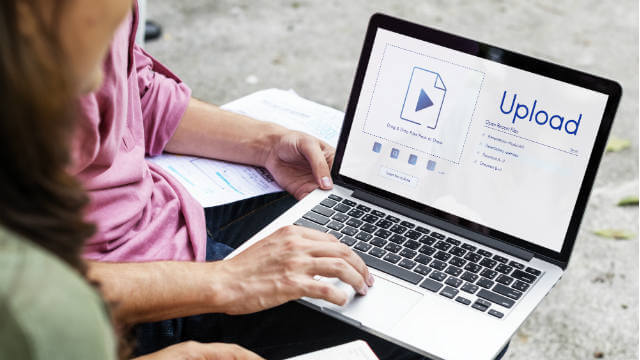 8. Think through the finer details
After the final ID checks, you may be able to request other options for your account, such as adding any extra cardholders or placing a lower credit limit on your card to limit spending.
9. Wait to hear if you've been successful
Having entered all your information, you will need to wait for the bank or other institution to process your application. Some of the big banks are able to do this very quickly online, giving you a response within a minute or two of applying.
If your application is rejected, you may need to submit more information to the provider – or perhaps look for ways to improve your financial situation. Bear in mind MoneySmart's advice that making multiple credit applications in a short space of time could hurt your credit rating, so if your application is denied, it could be worth working on improving your score before re-applying. It may also be worth considering another payment option.
If you are concerned about being unable to manage a credit card or fear you may spend too much, then you may want to consider a debit card instead, which only enables you to use money you already have in your transaction or savings account.
Cover image source: PKpix (Shutterstock)