When you're looking for a new car, whether it's brand new or new to you, you may want to sell your old car at the same time. But is trading in your old car a better option than selling it separately when it comes to the value you might receive? Let's take a look at some of the factors to consider.
In this article we cover:
What is the trade-in value of a car?
The trade-in value is the amount that a dealer is willing to offer you towards the purchase of a new car in exchange for your current one. It's typically based on the market value of your car (the amount it would sell for on the open market).
The trade in value can vary depending on a number of factors, such as the popularity of the make and model, how many similar cars the dealer already has on the lot, and the age and condition of your car when you bring it into trade. According to WhichCar, dealers will often offer a price that is thousands of dollars less than you may get when selling your car privately.
Should I trade in my car or sell it privately?
When it comes to upgrading to a new car, there are a few different ways to go about it. The most popular of these choices include usually either selling the vehicle privately, or trading it in with a dealer. Even selling through a dealer you have the choice between trading the car with the money going towards the next car purchase at the same dealership, or selling your vehicle to a used dealership for cash. In this section, we consider some potential pros and cons of trading your car in.
What are the potential benefits of trading your car in?
There are a few advantages to trading in your car. These include:
Trading in with a dealer is generally seen as a quick and convenient option, as you would avoid the need to advertise your vehicle and meet with potential buyers.
Trading in may offer a more straightforward solution, particularly if your car is a common model, requires repairs or has a lot of kilometres on the clock, as you could avoid having to spend time and money preparing it for sale. Some dealers may deduct the cost of any repairs required from the price they offer for your vehicle.
Trading in your old car, as with selling your car privately, could mean lowering the amount you need to pay for the new vehicle and subsequently lowering the amount you would need to borrow if you require finance.
What are the potential drawbacks of trading your car in?
There can also be some cons to trading in your car. These include:
Privately selling your vehicle may get you more money. Dealers won't necessarily offer you the full value of your car, as they will later likely seek to sell it at a profit. This may be particularly true if your current vehicle is a relatively recent model, or in high demand.
You are more limited with what you can use the money to purchase, such as the vehicles within that particular dealership. When you sell your vehicle privately you usually receive the money either in cash or into your bank account, giving you freedom over how to use the money. With a trade in, the value of your vehicle is usually used solely to offset the cost of a new vehicle. However, it may also be possible – albeit less common – to trade your car in with a dealer for cash.
In some cases, a dealer may decline to buy your car, particularly if it is old or in low demand.
Trading in your car while you're still paying it off
Generally, if you're trading in a car you still owe money on, you're sitting in one of two camps – positive or negative equity. This will impact the amount you will receive from the dealer to go towards your next car.
Should I trade in my car if I have positive equity?
If your car is worth more than the amount you owe on your current car loan, it is known as positive equity. Let's say you have been making repayments and the current balance of your car loan is $3,000. You take your car into a dealership to trade it in, and the dealer offers you $5,000 for it. What may happen in this situation is the dealer takes your car, pays off the loan and puts that extra $2,000 towards the purchase of your new vehicle, lowering the purchase price of the car and the amount of the new loan.
Should I trade in my car if I have negative equity?
If your car is worth less than the loan amount remaining, this is called being in negative equity and you may have to pay the difference between your loan balance and the trade-in value at the dealership. For example, if you owe $5,000 on your current car loan and the dealer offers you $3,000 for your car, then you have $2,000 of negative equity.
When it comes to making the trade, you may need to pay off the outstanding amount – in this example $2,000 – when making the new car purchase. Alternatively, the dealer may suggest that you roll the negative equity over into the loan for your new car.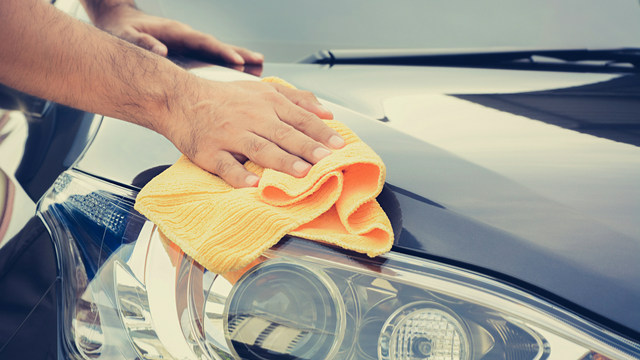 How to get the best trade-in value
If you are planning on trading in your car at a dealership, there are a few things that you can do to put your best wheel forward. Here are six steps to consider:
Take care of your car. Consider getting it serviced regularly and ensure each service is recorded in the car's logbook as proof of maintenance.
Make repairs as necessary or weigh up if it is worth the decreased amount you are likely to receive for the car.
Keep the car clean. Especially when you bring it in to the dealership, ensure that both the inside and the outside of the car are clean and well maintained. First impressions count.
Do your research. Websites such as

Redbook.com

.au and Carsales.com.au can give you an idea of what your car may be worth and how much other people are asking for cars similar to yours. Knowing how much your car is likely to get on the open market will help you identify if the dealer is offering a fair figure.
Be prepared to negotiate. The dealer wants to make a profit from your vehicle, so the lower the trade-in value they offer, the more money they could stand to make.
Look around for the best deal. Consider visiting a few different car dealerships so you can compare what they may be willing to offer.
It is also a good idea to keep in mind that when you are purchasing a car that is new to you, you have the opportunity to compare car loans to find one that offers you the best value.
Considering purchasing a car with a loan? The table below displays a snapshot of fixed rate car loans available on Canstar's database with links to providers' websites. This table is sorted by advertised rate (lowest to highest), then by provider name (alphabetical). The options displayed are based on a loan amount of $20,000 with a 5 year term for a new car in NSW. Before committing to a car loan, check upfront with the provider and read the PDS to confirm whether it meets your needs. Read the Comparison Rate Warning.
Cover image source: G-Stock Studio/Shutterstock.com
---
Thanks for visiting Canstar, Australia's biggest financial comparison site*