Endeavour Mutual Bank Home Loans
Endeavour Mutual Bank is a provider of home loans, personal loans, credit cards, savings and transaction accounts, business bank accounts, car insurance, home insurance and travel insurance.
Loan options: What Endeavour Mutual Bank home loans offer
Here's a snapshot of Endeavour Mutual Bank's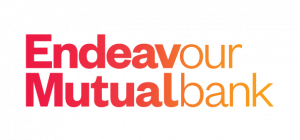 variable home loans currently on offer for a loan amount of $600,000 in New South Wales. Please note that this table is formulated based on paying both principal and interest and results are sorted by our Star Rating (highest to lowest). To compare other home loans, please click here.
Compare Home Loans with Canstar
The inclusions below represent a selection of the features available with a standard variable rate home loan for an owner occupier. Canstar is not making any suggestion or recommendation to you about this product. Additional conditions may apply to different features. Please see our comparison tables for more detailed information about products on offer from this provider. Please ensure that you read the product disclosure statement (PDS) to determine all the current loan terms and conditions for the product you are considering.
Variable home loan features
Special discounted variable rate
Loan amount between $20,000 and $2,000,000
What types of home loans does Endeavour Mutual Bank offer?
At the time of writing Endeavour Mutual Bank offers the following types of home loans:
Split rate home loan
Line of credit home loan
Investment home loan
Find out about how different types of home loans work here.
Compare Home Loans with Canstar
How to apply for an Endeavour Mutual Bank home loan
Applying for an Endeavour Mutual Bank home loan is a simple process; just compare home loans on the Canstar website and apply online on the Endeavour Mutual Bank website for the loan of your choice. For more help applying, you can speak to an Endeavour Mutual Bank consultant by calling 1300 131 420 (9am – 5pm Monday to Friday).
Follow our applying for a home loan checklist, and use the Canstar website to compare Endeavour Mutual Bank home loans with other home loans before choosing a product that suits your needs:
Endeavour Mutual Bank FAQs
Yes, Endeavour Mutual Bank allows extra repayments on its variable interest home loans. Terms and conditions apply; contact your lender for details.
Find out how making extra repayments could save money in interest over the life of your loan in this article or use our Extra Repayments Calculator for yourself:
Yes, Endeavour Mutual Bank's variable rate home loans offer a redraw facility. Fees and charges may apply to use of a redraw facility; contact your lender for details or learn more about redraw facilities here.
If you're in the market for a home loan, compare your home loan options with Canstar:
Endeavour Mutual Bank was established in 1953 as the Transport Credit Union, and it has been providing banking services to its community for over 60 years. In 2016, it changed its name to Select Encompass Credit Union through a merger between Select Credit Union and Encompass Credit Union. In 2018, its changed its name again to Endeavour Mutual Bank.
Endeavour Mutual Bank strongly believes in social and environmental responsibility. It is currently one of 10 Australian mutual banking institutions that takes part in the poverty alleviation program in Laos, Asia. This program involves creating credit unions and providing education and financial literacy services to impoverished locals in Laos, many of whom have no access to such resources. In total, Endeavour donates roughly $30,000 a year to local communities.
Showing products in Canstar's database with links to lenders' websites. The display is sorted by the advertised interest rate (lowest to highest), then provider name (alphabetically).
Source: Canstar. Based on residential variable home loans available for a loan amount of $350,000 at 80% LVR, and available for Principal and Interest repayments.
*Comparison rate based on loan amount of $150,000. Read the Comparison Rate Warning.