Apia Travel Insurance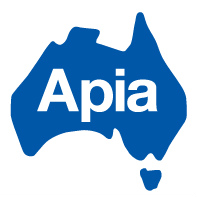 Apia is an insurance provider for over 50s. As well as travel insurance, Apia provides home and contents, car, health, and funeral cover.
What travel insurance does Apia offer?
Apia offers both domestic and international travel insurance for singles and families. Apia's Travel Insurance policy offers four types of cover: comprehensive cover, baggage cover, cancellation cover (Australia only), and cancellation and baggage cover (Australia only).
Apia's comprehensive travel insurance cover includes:
Cancellation charges

Baggage

Emergency baggage

Travel documents

Cash travellers cheques and credit cards

Overseas medical expenses

Personal liability

Accidental death

Emergency expenses

Additional benefits
Apia's baggage cover will only cover you for accidental loss, damage or theft of your baggage. Apia's cancellation cover (Australia only) is limited to domestic travel and will cover you for the non-refundable portion of pre-paid airfares, accommodation and other travel charges incurred if you cannot commence your journey due to certain circumstances. Apia's cancellation and baggage cover (Australia only) combines these covers for travel within Australia only.
Please note that exclusions may apply. For more details about what is and isn't covered, read the Product Disclosure Statement (PDS) on Apia's website.
Canstar does not currently compare Apia Travel Insurance, but you can compare other travel insurance providers on Canstar's database:
Apia Travel Insurance FAQs