Club Plus Super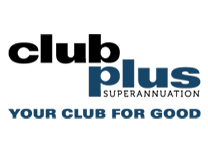 Club Plus Super is a provider of investments, pension payments, and corporate and personal superannuation for clubs, hospitality and related industries.
Types of Club Plus Super Accounts
Club Plus Super offer superannuation solutions to three main groups – members, employers, and pensioners.
A corporate fund is typically arranged by an employer for their employees to use, a personal fund can be a more flexible option, and pension payments convert your super into regular income payments. There are a lot of benefits coming from being a member of a Club Plus Superfund, including:
Competitive investment performance
All profits returned to, or for the benefit of members
Flexible and cost effective
Protected online account access
Income streams for retired members
Over-the-phone financial advice
Total and Permanent Disability (TPD) Cover
Death Cover
Free workplace visits and education seminars
Eligibility to apply for a Club Plus Superannuation Account
To apply for any of the Club Plus Super funds, you must be able to satisfy the following criteria:
You must be an Australian resident
You must be over 18 years of age
You must be earning at least $450 before tax per month from an employer
You must be working in the club, hospitality or related industry.
If you are under the age of 18, but earning more than $450 before tax per month, you must be working more than 30 hours per week to qualify for super.
How to apply for a Club Plus Super fund
If you've satisfied the above criteria, you are eligible to apply for a super fund. The first step in applying for a Club Plus Super Account is choosing the type of membership that best suits you. Ask yourself the following questions:
"Am I still working, and not yet ready to retire?" – Join as a super member
"Am I about to retire or have already retired?" – Join as a pension member
"Am I contributing for employees?" – Join as an employer
Once you've made a decision, you can either sign up online, or give them a call on 1800 680 627 (Monday to Friday 8.00am-6.00pm AEST).