BHP Billiton Superannuation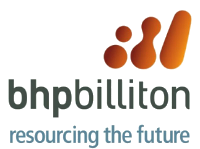 BHP Billiton Superannuation is a provider of personal superannuation products for employees of BHP Billiton.
Types of BHP Billiton superannuation accounts
BHP Billiton offers one authorised MySuper product, which itself offers 23 different investment options.
There are several benefits available to BHP Billiton members who have a personal super account, including:
A wide variety of investment options
Access to the Plum Members Benefits Program
Easy online account access
Eligibility to join BHP Billiton superannuation
To sign up for a superannuation account with BHP Billiton, you must be able to satisfy the following criteria:
You must be 18 or older
You must be an Australian resident
You must be an employee of BHP Billiton
How to join BHP Billiton superannuation
When you begin employment with BHP Billiton, you'll automatically be set up with a BHP Billiton superannuation account. If you're an existing employee who isn't with BHP Billiton, you can contact your HR representative in order to be set up with an account.
BHP Billiton Superannuation FAQs