Emirates Credit Cards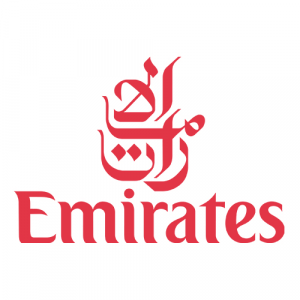 Emirates is an airline based in Dubai. Through a partnership with Citi, Emirates offers a credit card which allows customers to earn points towards its frequent flyer program. The program is called Skyward Miles and it allows you to earn and redeem points on eligible flights, accommodation, car rentals, shopping and tours, among other things.
What credit cards does Emirates offer?
Currently, there is only one credit card in Australia that directly earns Emirates Skywards Miles. This is called the Emirates Citi World Mastercard. This is offered through a partnership between Emirates and Citi. We have outlined some of the key features of the card below.
Emirates Citi World Mastercard
At the time of writing, here are some of the key details on the the Emirates Citi World Mastercard:
Annual fee:

There is an annual fee of $299 (reduced fee of $149 applies in the first year)

Skyward Miles:

Every Australian dollar spent on eligible domestic purchases (up to $3,000 per statement period) earns one Skyward Mile. Purchases made after the threshold earn 0.5 Skyward Miles per dollar. International purchases earn 1.25 Skyward Miles per dollar and each dollar spent on flights purchased via emirates.com earn 1.5 Skyward Miles.

Bonus points:

50,000 Skyward Miles on your first spend within 90 days of your card being approved and 10,000 Skyward Miles if you spend a minimum of $500 on emirates.com within 90 days of your card being approved
An Emirates Citi World Mastercard may also include two complimentary Emirates lounge access vouchers per year, complimentary chauffeur services to and from the airport, and complimentary international travel insurance.
More information about the Emirates Citi World Mastercard, including how to apply and checking your eligibility, is available on Canstar's Citi credit cards page.
Compare Frequent Flyer Credit Cards
What are Emirates Skyward Miles?
Emirates Skyward Miles are the reward currency that you earn as a member of the Emirates Skywards program. Customers can earn Skyward Miles on money spent on flights with Emirates, flydubai and partner airlines as well as through purchases with global partners. The Emirates Global partners cover a wide range of companies including banks, car hire agencies, hotels and lifestyle and retail companies.
At the time of writing, Emirates offers four tiers of membership, each providing access to exclusive benefits. These are Blue, Silver, Gold and Platinum.
How to earn Emirates Skyward Miles with a credit card
You can use your Emirates Citi World Mastercard to earn Emirates Skyward Miles by making eligible purchases with your card. Depending on the type of purchase, the dollars that you spend are converted into Skyward Miles which can then be redeemed on a variety of rewards.
You can also earn Skyward Miles by converting points from other Frequent Flyer programs. For example, points from the American Express Membership Rewards program can be converted to Skyward Miles.
How to apply for an Emirates credit card
As the Emirates credit card is in partnership with and issued by Citi, you can apply for an Emirates Citi World Mastercard through Citi.
To apply for a Citi credit card, you can submit an online application via the Citi website or make an application over the phone. You can check your application status at any time online, via the online email contact form or over the phone.
To be eligible for an Emirates Citi World Mastercard you must have a minimum income of $75,000 per year, be at least 18 years old and be either a permanent Australian resident or have been a resident within the last 12 months. You may also require a good credit rating. Citi advises that an online application will take about 15 minutes to complete.
About Emirates Airlines
Emirates is a state-owned airline based in Dubai and is a subsidiary of The Emirates Group. According to its website, the airline has flown over 59 million passengers to 159 destinations and they currently employ 63,594 people.