Bank of Us Credit Cards
Bank of Us is a provider of credit cards, home loans, personal loans, bank accounts, term deposits, home insurance, car insurance, and travel insurance.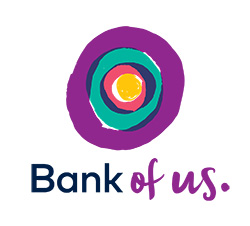 "You & me." (Bank of Us)
Compare Bank of Us credit cards
If you're considering an Bank of Us credit card, then check out what's available in our comparison table below. This table is based on a monthly spend of $2,000 and is sorted by our star ratings (highest-lowest).
Compare Credit Cards with Canstar
Types of Bank of Us credit cards
Bank of Us has just one credit card on offer at the time of writing: the no-frills Bank of Us VISA credit card.
Bank of Us Visa credit card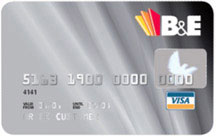 Features
Minimum credit limit: $500
Maximum credit limit: $30,000
Interest-free days: Up to 57 days
Online and mobile: Online account balance and statements are available via the mobile app or internet banking
Contactless: Contactless payments are enabled via VISA payWave
Security: Multiple security protocols to keep your credit safe
Eligibility to apply for Bank of Us credit cards
To apply for any of the Bank of Us credit cards, you must be able to satisfy the following criteria:
You must be over 18 years of age
You must be a permanent resident or citizen of Australia
Having a good credit score will also help.
How to apply for a Bank of Us credit card
Once you've made sure you meet the criteria above, you can apply for a Bank of Us credit card. If you live in Tasmania, you can go into a physical branch to complete the process in person, or you can do it online, or over the phone by calling 1300 306 716.
You will need the usual documentation to apply for a credit card, including:
Your employment details
Your annual income
Your usual living expenses
Details about assets you own such as a home, car, other belongings, or savings
Any debts you currently owe on other credit cards, loans, or overdrafts
Read our checklist on applying for a credit card for a more detailed explanation of how the process works.
Bank of Us credit card FAQs