Geelong Bank Credit Cards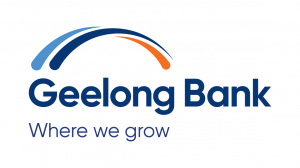 Geelong Bank is a provider of credit cards, home loans, personal loans, bank accounts, term deposits, superannuation, home insurance, car insurance, travel insurance, and business banking products.
"Where we grow." (Geelong Bank)
Compare Geelong Bank credit cards
If you're considering getting an Geelong Bank credit card, check out what's available below in our comparison table for a monthly spend of $2,000.
Compare Geelong Bank Credit Cards
Types of Geelong Bank credit cards
There is just one type of credit card available from Geelong Bank at the time of writing: the Geelong Bank Amigo Low Interest Rate credit card.
Geelong Bank Amigo Low Interest Rate credit card
Features
Minimum credit limit: $1,000

Maximum credit limit: $15,000

Minimum income requirement: $12,000/year

Interest-free days: Up to 55 interest-free days

Additional cards: Supplementary card available at no extra cost

Contactless: Contactless payments enabled via Visa payWave

Security: Security protection with Verified by Visa, which protects your account from unauthorised purchases
Eligibility to apply for Geelong Bank credit cards
In order to apply for an Geelong Bank credit card, you must fulfil the following eligibility criteria:
Over 18 years of age

Have a regular income

Australian citizen or permanent resident

Not bankrupt

Not had defaults on any loans, credit cards, interest-free finance or store cards in the last 5 years
Have been in your current job longer than 3 months
How to apply for a Geelong Bank credit card
If you meet the above criteria, you can compare Geelong Bank credit cards on the Canstar website and apply on the Geelong Bank website for the card of your choice. You can also apply by calling them on 1300 377 800.
You can also choose to have an additional cardholder attached to your credit card without charge, as long as they too are over 18 years old.
You will need the usual documentation to apply for a credit card, including:
Your employment details
Your annual income

Your usual living expenses

Details about assets you own such as a home, car, other belongings, or savings

Any debts you currently owe on other credit cards, loans, or overdrafts

3 months of transaction account statements that show regular payments to any debts or liabilities such as regular bills
Read our checklist on applying for a credit card for a more detailed explanation of how the process works.
Geelong Bank credit card FAQs