ibuyeco Car Insurance
ibuyeco is a specialist provider of car insurance.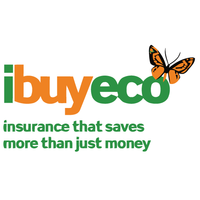 Compare ibuyeco car insurance
See below for a snapshot of ibuyeco's car insurance products on offer for a 30-39 year old male living in New South Wales who does not require an extra driver under 25.
What types of car insurance does ibuyeco offer?
ibuyeco offers Third Party Fire and Theft, Third Party Property Damage, and Comprehensive car insurance. If you're unsure as to which type of car insurance is most appropriate for you, or don't understand the differences between the different levels of cover, here's our guide to the different kinds of car insurance.
What additional features does ibuyeco offer on its car insurance products?
ibuyeco car insurance has a number of features included in its different policies, a few of which include:
A carbon offset service which offsets 100% of your car's annual CO2 emissions
No claim bonus protection – safe drivers are rewarded with discounted premiums
Annual or monthly repayments
You can choose your own repairer at no extra cost
Emergency accommodation and travel expenses if your car breaks down far from home
Cover for taxi fares, car hire and towing costs
Legal liability protection in the event of you damaging someone else's property/vehicle
Extra premiums may apply to optional extras cover.
How do you lodge a claim with ibuyeco?
You can lodge a claim with ibuyeco over the phone by calling 1300 558 225. Here's our guide to navigating the car insurance claims process.