Allianz has expanded its car insurance to cover ride sharing
The Queensland government is the most recent state to reform the ridesharing industry, announcing that from 5th September ride-booking services will be legal for drivers holding a valid driver authorisation and safety inspected vehicle.
"These changes will deliver certainty and take the regulatory pressure off industry, ensuring all entrants can compete in the market," said Minister for Transport Stirling Hinchliffe.
"Our Government is committed to innovation and these reforms will put Queensland ahead of the rest of the country when it comes to enabling the shared economy and unlocking economic opportunity.
"Legalising ride-booking will open up the market and create opportunities for new and existing participants to respond to market changes which will ultimately drive competition.
"More competition will encourage new and innovative service offerings, ultimately growing the market for personalised transport across the state, and supporting our economy."
Queensland's reforms follow those of other states including NSW, Western Australia, South Australia, and the ACT.
The reforms are no doubt great news for those needing transport; if you're a rideshare driver, though, you need to ensure that you have your insurances in order before you hit the road.
Allianz expands Car Insurance to cover ridesharing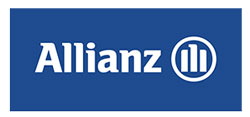 In July, car insurer Allianz announced that it was expanding the cover available under its Private Car Insurance policy to include the use by eligible car owners for ridesharing activities, providing Comprehensive, Third Party Property and Third Party Fire & Theft insurance coverage for Private Car Insurance customers providing ridesharing services. Eligible customers will be covered simply by confirming their ride sharing usage to Allianz, no matter where they live in Australia.
CANSTAR caught up with John Myler, Allianz Chief Market Manager, to discuss this decision:
Q: What inspired Allianz to expand to provide this coverage?
A: Allianz needs to respond to the changing needs and expectations of our customers.  As some of our current and future customers want to use their personally owned car for ridesharing, Allianz wants to ensure that our policies continue to provide them with the security of knowing that their vehicle is protected by insurance.
Q: Why would ride sharers need this extra coverage if ride sharing services such as Uber includes contingent coverage for its driver-partners?
 A: By choosing Allianz Car Insurance our customers can enjoy the full protection and peace of mind that our domestic motor products offer. This also means Allianz customers will have access to any additional features and benefits that are included as part of our domestic motor products while using their vehicle for rideshare and for private use all in one policy.
For a full list of Allianz Car Insurance features and benefits please consult our Product Disclosure Statement. It is also important for customers to view the insurance requirements and the contingent cover offered by Uber to ensure they have a complete understanding of what they are covered for in conjunction with the current insurance policy.
Q: How much more on average could customers expect to pay on top of their premiums by including ride sharing? Will other ride sharing factors (e.g. how often the driver rideshares) influence premiums?
A: The ride sharing extension to our regular private vehicle policies is a recent development and at present there is no premium loading applied to customers using their vehicle for ridesharing. As in any area of insurance, claims experience is continuously monitored and any changes are assessed as part of the premium setting process.
Q: For customers who don't confirm their ride sharing usage, how will Allianz check if they were using their car for ride sharing at the time of an accident?
A: Customers that use their car for ride sharing will not treated any differently from other customers at the time of making a claim.
Ridesharing here to stay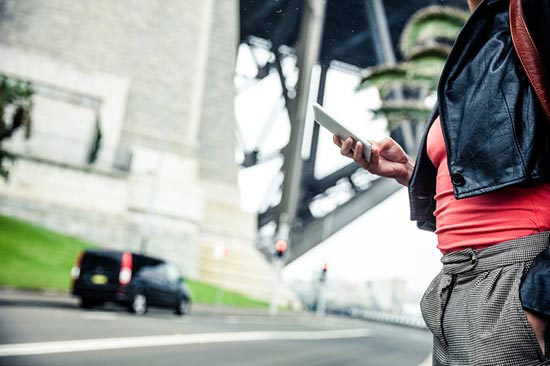 According to a recent Neilsen survey, of the 3.8 million Australians that use taxi services, more than half (54%) now use ride sharing services such as Uber, GoGet, GoCatch, and others.
And, more than one quarter (28%) of Aussies who use taxis now prefer these ride sharing services almost exclusively. That indicates that it's certainly here to stay!
Featured image: Nicolas McComber (iStock)