With a country as vast as ours, most Australians aren't afraid of hitting the wide-open road to explore new places.
But what might you want to keep in mind if you're looking to unleash your inner road wanderer on your next international holiday? In this article we talk all things international car insurance, to help you hit the wide-open roads abroad – as safely as possible.
Insurance options to consider
According to internations.org, regardless of where you live, most car insurance providers will generally offer between two to three different policies to choose from, namely:
Third party liability insurance (called compulsory third party [CTP] here in Australia)
Third party plus extra (what we call third party fire and theft)
Comprehensive insurance
As in Australia, many countries also have a legal requirement that drivers take out third-party liability insurance (CTP) before hitting the road. This type of insurance may help cover liability for injuries caused to other people (third party) when you are at fault.
Borrowing or renting a car overseas
If you'll only be travelling for a short time and borrowing or renting a vehicle to use internationally, one way to get a level of cover for medical expenses, personal liability or for rental car excess is through your selected travel insurance provider. However, even if you know your travel policy includes some level of cover that may assist when driving overseas, it's important to read your Policy Disclosure Statement (PDS) carefully and consider checking with your insurer to determine what you will and won't be covered for before jumping behind the wheel.
If you're renting a car abroad, you can also usually get insurance through the rental company. While this might add a little extra to the cost of the car rental, it is another option to gain cover that is appropriate to local laws. If you plan on doing this, you could also consider rental car excess insurance through the company or include it with your travel insurance to help reduce the cost of your excess in the event of an accident.
The following table displays a snapshot of travel insurance policies rated by Canstar, sorted by Star Rating (highest to lowest) then by provider name (alphabetically), with direct links to providers' websites. The products displayed are based on a couple travelling to the USA aged between 18-59 years. Check upfront with your provider and read the PDS to confirm whether a particular policy will cover personal liability, medical expenses and/or rental car excess and to what level of cover it carries, as well as if the policy will meet your needs as a whole, before deciding to commit to it.
Buying a car overseas
If you decide to buy a car overseas, then you will need to ensure the vehicle is registered through local authorities. In many countries you will also have to purchase third party liability insurance as it will be a legal prerequisite for registering your car. According to smarttraveller.gov.au, in some countries you may be able to buy a vehicle but unable to insure it without proof of a residential address in that country. As such, it's important to always check beforehand with the government authority or automobile association in that country that you can legally insure the vehicle, and what your insurance options may be. Research your options carefully before making a decision.
Bringing your own car overseas
If you are planning to relocate abroad long-term and wish to bring your own vehicle with you, international car insurance policies may be available through one of the Australian Automobile Association (AAA) affiliates, such as NRMA, RACV, RACQ, RAA or RAC. However, if you do import your own car from Australia, be aware that an international insurance policy will usually only be valid for a limited period of time, generally for as long as you are considered a visitor or as long as you are allowed to keep your Australian licence plates. After that, you will likely be required to register the car locally and take out local insurance in order to do so.
What factors could your premiums depend on?
Similar to your domestic car insurance premium depending on a range of factors, so too will your premium for international car insurance. Some of these factors may include:
Your age
Your gender (the EU introduced unisex insurance pricing in 2012, but there are many other countries that consider young male drivers a risk factor and charge them a higher premium as a result)
The amount of your excess you choose
The type of cover you buy
How you use your car
Where you keep the car overnight and during the day
The type of vehicle you are insuring
Your driving experience and insurance record
This last point can pose a problem for expatriate drivers. Insurance companies aren't necessarily obliged to seek out your insurance record from another country, or even take it into account. However, if you haven't had any accidents back home and you think this might work in your favour when it comes to lowering premiums, it could pay off to contact your potential provider. Check with them to see if they would be willing to offer a discount if you send in an official copy or translation of your previous insurance record.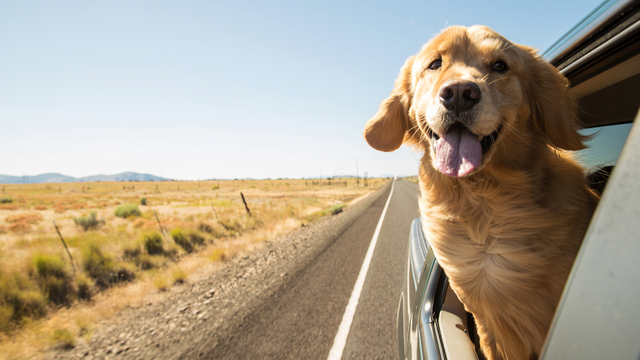 Documents you may need
If you cross international borders in a motor vehicle, you may be asked to provide proof of insurance at the point of entry. To begin with, it is a good idea to find out what the basic legally mandated level of cover for foreign drivers is in that country and carry appropriate insurance documents with you to prove you have at least that level of cover.
If you are a visiting motorist in the country you are travelling through (meaning you are not a resident of that country), and you are driving a car that has not been registered in that country, you may need to present a particular document. For example, depending on where you are driving, you may benefit from holding a green, orange, pink, yellow, brown or blue card. If you travel to any of the following regions and take out local insurance, it could be a good idea to ask the provider to issue you the appropriately coloured card to use for travelling beforehand.
Green Card – Europe
Though it is only mandatory as legal proof within certain EU countries, the European Green Card system is still the most easily recognised document for international drivers as proof of the minimum-required car insurance for border inspections (which can vary depending on the country you're entering). When travelling within the EU you usually will not be asked to show it on arrival, but you can be asked to provide it in the event of an accident so it's a good idea to have it with you. There are also several non-EU countries that use the Green Card system and may ask to see yours at the point of entry, including:
Albania
Belarus
Bosnia and Herzegovina
Iran
Israel
Macedonia
Moldova
Montenegro
Morocco
Russia
Tunisia
Turkey
Ukraine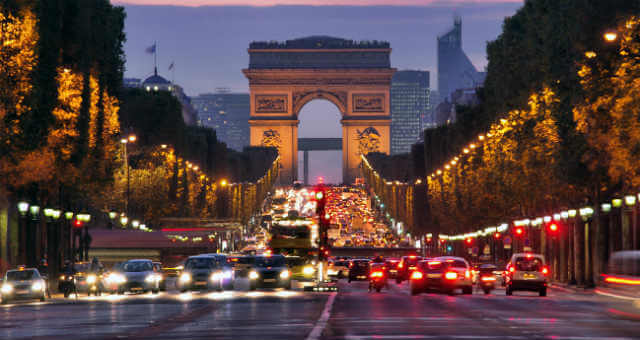 Orange Card – the Middle East and North Africa
The Orange Card system is currently in place across a range of countries in the Middle East and North Africa. You may be asked to show your Orange Card at the border if driving into one of these countries. Participating members include:
Algeria
Bahrain
Egypt
Iraq
Jordan
Kuwait
Lebanon
Libya
Mauritania
Oman
Qatar
Saudi Arabia
Somalia
Sudan
Syria
United Arab Emirates
Yemen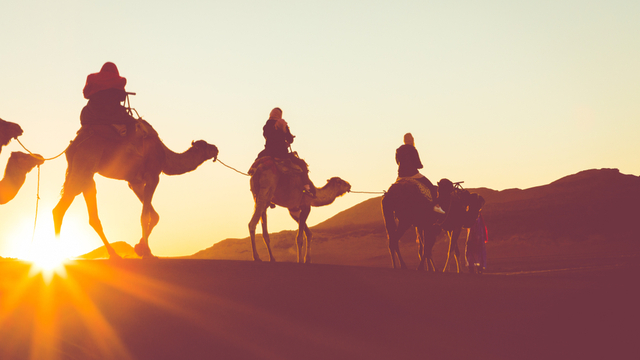 Pink card – Central Africa
The Pink Card is a similar system currently used by a handful of central African nations, such as:
Cameroon
Central African Republic
Chad
Republic of Congo
Gabon
Equatorial Guinea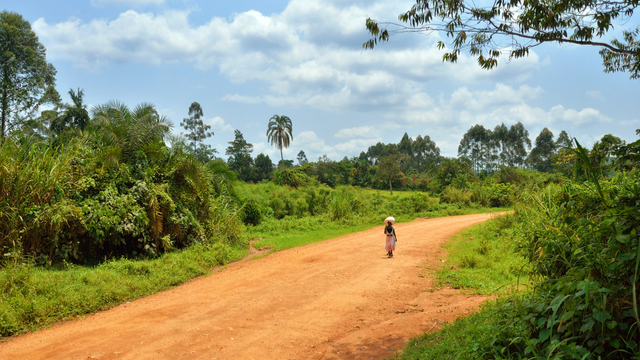 Yellow Card – Eastern Africa
You may be asked to present a Yellow Card on arrival or while driving in the following countries:
Burundi
Democratic Republic of Congo
Djibouti
Eritrea
Ethiopia
Kenya
Malawi
Rwanda
Sudan
Tanzania
Uganda
Zambia
Zimbabwe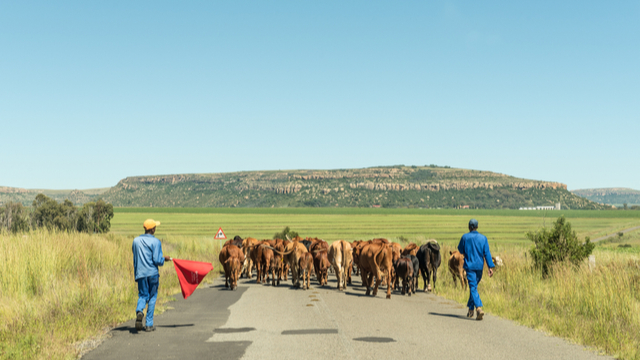 Brown Card – Western Africa
The Brown Card is used in most countries that are members of the Economic Community of West African States (ECOWAS), including:
Benin
Burkina Faso
Gambia
Ghana
Guinea
Guinea-Bissau
Ivory Coast
Liberia
Mali
Niger
Nigeria
Senegal
Sierra Leone
Togo
Blue Card – South East Asia
You may be required to present a Blue Card on request in a range of south-east Asian countries, including:
Brunei
Cambodia
Laos
Malaysia
Myanmar
Indonesia
Philippines
Thailand
Vietnam
Carnets
Along with your insurance details, passport and your licence (more on that below), you may also need to provide your Carnet de Passages en Douane at any international border crossing. Called a carnet for short (pronounced car-nay), it essentially acts as a passport for your car and you'll need one if you're planning on driving your Australian vehicle overseas. If you don't provide a carnet you may need to pay customs duty in the local currency at the point of entry before you will be allowed in. You can apply for and purchase a carnet in Australia from the AAA, and customs duties will be covered in the application fee.
A carnet is required for taking foreign vehicles through Africa, Asia, the Middle East and South American countries. It is usually not required for vehicles entering most European or North American countries, but you can double check the requirements of your destination on the AAA website.
Do I Need an International Driving Permit?
If you are travelling overseas and intend to drive you may want to consider purchasing an International Driving Permit (IDP). This permit is an internationally recognised translation of your current drivers' licence in nine languages, namely English, Spanish, Japanese, Greek, German, Arabic, Chinese, Russian and French. An IDP may be required to drive legally in some countries or to rent a vehicle, and can be helpful to tourists who find themselves in need of a form of identification in a language other than English.
This permit is only valid if you carry your domestic driver's licence along with it and is valid for 12 months, unless your Australian licence expires earlier. You can purchase an IDP through your local AAA affiliate, either online or at a branch. To apply you will need to be over 18 years of age, have a valid Australian driver's licence, a recent, valid passport photo, and you will need to pay a fee.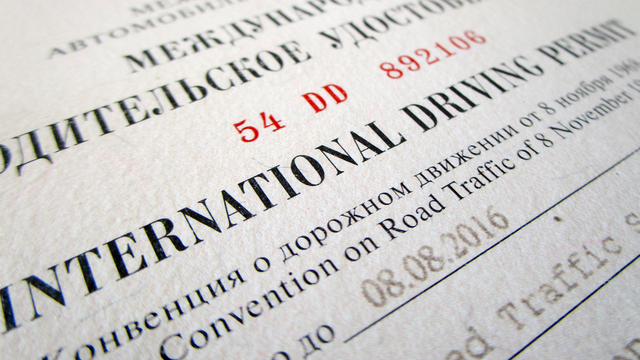 Driving overseas – tips for safety
There are a number of risks you undertake when you jump behind the wheel of a vehicle, and driving in a foreign country could also contribute unfamiliar road rules and conditions. As such, if you are planning to drive overseas it may be worth considering the following:
Understand the road rules
Road rules will generally differ from country to country. For example, in Sweden it is illegal to drive without your headlights turned on during the day, and in South Africa it's against the law to pull over and feed wild animals. So, if you want to avoid unexpected fines or getting in trouble with local authorities, then it is important to do your research before hitting the road.
Be aware of the road conditions
When driving on a foreign roads you may be faced with different conditions than in Australia. For example, in some countries there may be poorly maintained roads, unfamiliar road surfaces or a lack of lighting that can make it more challenging to drive. Weather conditions can also play a factor, such as in countries where cold temperatures can lead to dangerous icy or snowy roads. It is therefore important to be aware and to plan ahead for tackling these road conditions. For more information, the Association for Safe International Road Travel (ASIRT) offers regularly updated Road Reports for approximately 150 countries.
Remember you may be driving on the right side of the road (or is it the left?)
According to RACQ, only 35% of the world's countries drive on the left side of the road, including Australia. That means the other 65% drive on the right. So, if you are in a foreign country where they drive on the right instead of the left, take your time, check road signs and consider other drivers for cues.
Before hitting the road, it may be wise to map out your day's journey on your navigation equipment or phone so you don't need to make unnecessary stops to work out where you're going. This may be particularly important in areas where you may be advised not to stop due to dangerous levels of crime or unsuitable space to pull over. If you're out of phone reception or your equipment is not working it could also be a good idea to download or buy a local map to use as a backup.
Know how to contact your travel insurer, car insurer or rental company
If you have travel insurance, car insurance, or rental car insurance, be sure to have your insurers contact details on hand in case you need to make a claim in the event of an accident, or if you need to check your policy details.
Examine your car before taking off
If you are renting or borrowing a car, it is a good idea to check the vehicle is in good operating condition before heading off, including checking the headlights, windscreen wipers, oil and tyres. It is also worth checking the vehicle has emergency repair tools or equipment, such as a spare tyre, wheel brace, jack, tow rope and jumper cables.
Cover image source: Mostovyi Sergii Igorevich (Shutterstock)