Research shows that most Australians with general insurance do not approach any other companies to compare offers when renewing their policy.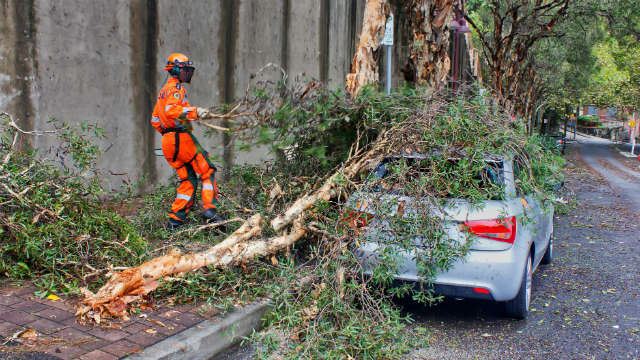 Roy Morgan Research's latest General Insurance Industry Currency Report found that 77.9% of general insurance customers renewed with their current policyholder without looking around for a better deal.
At the same time, the proportion of people staying with the same insurance provider after approaching other companies has risen from 11.4% in 2013 to 14.6% in 2017.
According to Roy Morgan, the results indicate that there has been an overall decrease in the last four years in the proportion of people switching policies.
Roy Morgan's Industry Communications Director Norman Morris says this is a good thing.
"Our research shows that general insurance policy holders primarily say that they change companies or at least shop around due to issues relating to better premiums," he said.
"Although there has been an increase in the proportion shopping around, it is a positive outcome that this hasn't led to a higher level of switching."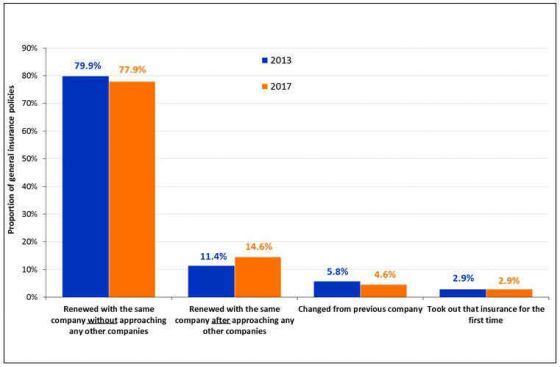 Source: Roy Morgan Research
Customer loyalty varies across general insurance providers
Roy Morgan's research team compared customer loyalty between the 12 largest (based on customer numbers) general insurers in Australia, finding that RACQ has the highest proportion of policy holders renewing without approaching another company at 85.2%.
The top four providers were reasonably close, with RACV coming in second at 84.1%, followed by RAC at 83.8% and Suncorp Insurance at 82.9%.
The provider with the lowest proportion of customer loyalty out of the 12 largest companies was Budget Direct at only 63.3%.
But while the results look fairly promising for some providers, most have experienced a decline since 2013 in the level of customers not approaching other companies when renewing policies.
In fact, Youi and Apia were the only companies analysed that showed signs of improving in the last four years, up 15.3% and 5.3% respectively.
"It is worth noting that satisfaction with general insurance is closely associated with higher levels of loyalty, as shown by the fact that the top performers for loyalty also have well above average satisfaction levels," said Mr Morris.
"Retaining customers is therefore likely to be impacted by more than price but also by the many other factors that drive improvements in satisfaction."

Source: Roy Morgan Research