You might be surprised to hear that some of the things you have done are actually illegal and could end up costing you money.
Want to know what you may be doing that are actually offences in the eyes of the law? Here is a list of seven things that may get you in trouble.
It's hard to say how strictly some of these are enforced but it's best to stay on the right side of the law and also avoid any penalties that come with breaking these rules.
1. Using your phone to pay at the drive-thru
A burger and fries could end up costing you hundreds if you use your phone to pay at the drive-thru. A social media post by Victoria Police asking users to vote in a poll that read: "When using a fast-food outlet's drive-through service, can I use my phone to pay?" made headlines last year when it was revealed that it was actually an offence and that you could be fined and lose points.
"If you intend to use your mobile phone to pay at the drive-through window, apply the hand brake, switch the engine off and then access your mobile phone. In doing so, you are not considered driving," Victoria Police wrote at the time.
If you don't switch off the engine here's how much it might cost you:
Victoria: $496 fine and four demerit points
NSW: $344 fine ($457 in a school zone) and five demerit points
Tasmania: $336 and three demerit points
South Australia: $554 and three demerit points
Queensland: $1,000 fine and four demerit points
Western Australia: $400 fine and three demerit points (from 1 July, 2020 will increase to $1,000 fine and four demerit points)
Northern Territory: $500 and three demerit points
ACT: $480 and three demerit points
2. Drawing on a bank note or damaging a coin
It might seem funny to draw a moustache on one of the faces on your $20 note but you could end up in hot water. It is an offence to "intentionally deface, disfigure, mutilate or destroy any coin or paper money that is lawfully current in Australia" under the Crimes (Currency) Act 1981. And it's not just doodling, according to the Royal Australian Mint defacing a coin includes coating the surface of the money with any sort of material. The penalty is $5,000 or imprisonment for two years, or both.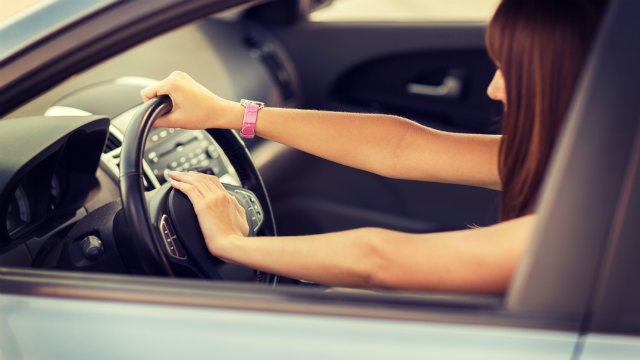 3. Beeping your car horn
There are plenty of people who beep their horn to let someone know they are there to pick them up or to say goodbye as they are leaving. Others might do it because another driver has annoyed them. Using your car horn in those scenarios could get you in trouble.
In NSW for example you must not use the horn or any other warning device unless:
You need to warn other road users that your vehicle is approaching
You need to warn animals to get off the road
The horn is being used as part of an anti-theft or alcohol interlock device fitted to your vehicle.
Here are the fine amounts for each state:
Queensland: $80 on-the-spot fine and a maximum penalty of $2669 if the matter is referred to court.
4. Swearing in public
If you've been known to use the occasional rude word in public then you may want to be a little more careful in future as you could be charged. Most states have laws relating to offensive language and you could end up with a fine or even have to go to court. According to Armstrong Legal the charge is most commonly used either where a person has verbally abused police, or along with other more serious charges. In NSW for example you could be fined up to $660.
5. Your passenger is distracting you
A Sydney woman was fined $337 last year because her passenger was on Facetime. The offence? "Drive vehicle with TV/VDU image likely to distract". That fine would now be $344. So, if your passenger is on Facetime, on their laptop or even if your kids have a DVD player in the back of the car that is distracting you could end up being hit with a fine.
The rules about this vary around Australia as do the penalties. The ACT has a similar offence to NSW called "drive vehicle with TV/VDU image likely to distract" which conceivably could apply to a passenger's phone and the penalty is $249. In Queensland this offence could set you back $177.
In Victoria for example there is a rule that states "a passenger in or on a vehicle must not interfere with the driver's control of the vehicle" and could attract a fine of up to $495.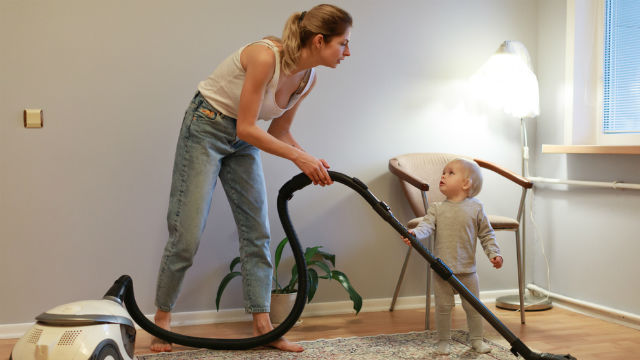 6. Vacuuming at night
Fancy doing a spot of cleaning late at night? Then you may want to make sure your vacuum is not too loud. This one might seem hard to believe but apparently it's true for Victorian residents. According to EPA Victoria it's an offence to make unreasonable noise from a residence and noise can be unreasonable if a neighbour can hear it in a habitable room of their home. This could include a vacuum cleaner so you can not use a vacuum before 7am or after 10pm on Monday to Friday or before 9am or after 10pm on weekends and public holidays. Both local council officers and police officers can ask you to stop making unreasonable noise and if you don't follow directions you may be fined.
7. Having your arm out the car window
Some people might find it relaxing to drive with their arm or elbow out the window but it is actually illegal to drive with any body part outside the window or door. The same generally applies to passengers who have any part of their body outside the car window or door.
Here's what it might cost you:
Queensland: $133 on-the-spot fine and a maximum penalty of $2669 if the matter is referred to court.
Main image source: Ministr-84 (Shutterstock)
---
Canstar's Editor-at-Large, Effie Zahos, has more than two decades of experience helping Aussies make the most of their money. Prior to joining Canstar, Effie was the editor of Money Magazine, having helped establish it in 1999. She is an author and one of Australia's leading personal finance commentators, appearing regularly on TV and radio.
---
Thanks for visiting Canstar, Australia's biggest financial comparison site*