The east coast of Australia is a wonderland of experiences. In between the major centres of Sydney, Newcastle, the Gold Coast and Brisbane are a high concentration of unique coastal beach towns and regional experiences unlike anywhere else in the world.
Having lived in Newcastle my whole life, I have driven up and down the coast between Sydney and Brisbane many times. Here I have picked out the top five of my favourite places to stop:
Hunter Valley
Sydney to the Hunter Valley: 244 km (151 miles) – Approx 3 1/2 hrs
Myall Lakes National Park
Hunter Valley to Myall Lakes National Park: 111 km (69 miles) – Approx 2 hrs
Coffs Harbour
Myall Lakes National Park to Coffs Harbour: 295 km (183 miles) – Approx 3 1/2 hrs
Byron Bay
Coffs Harbour to Byron Bay: 263 km (163 miles) – Approx 3 1/2 hrs
Gold Coast
Byron Bay to Gold Coast: 93.5 km (58 miles) – Approx 1 1/2 hrs
From the Gold Coast you will need to travel another 79 kilometres to reach Brisbane, which is approximately an hour on the road.
How Does Your Car Insurance Compare?
Take a look to see if your policy provides value for money when stacked up against 50+ providers.
So, grab your sightseeing spirit, swimmers and, if you're up for it, a surfboard, jump in the car and hit the freeway to discover all that a Sydney to Brisbane road trip has to offer.
Total distance and cost
The total distance from Sydney to Brisbane via this route is approximately 1,085 kilometres, which is around 13-15 hours. Based on the average fuel consumption for a passenger vehicle and the fuel price of $1.32/litre, this trip would cost approximately $155 in petrol.
Added to this is also the potential costs for accommodation, food, drinks and activities along the way.
1. Hunter Valley wine country
Being only around two to three hours from Sydney, the Hunter Valley is a perfect first stop for all sorts of visitors.
Picture this: acres of rolling hills covered in endless rows of green and yellow vines as far as the eye can see. You turn the corner and it begins again. You can't take your eyes off it. Then you pull into a local winery or two for a tasting of some of Australia's best wines or simply to soak in the serenity. By the time you're done you could have a collection of delicious vino to take home or a stomach full of good food as a memento.
Some of my favourite wineries include Tulloch (for their Verdelho), Audrey Wilkinson (for their incredible views) and Usher Tinkler (for their grazing plates) as well as the Ironbark Hill Brewhouse (for their beer).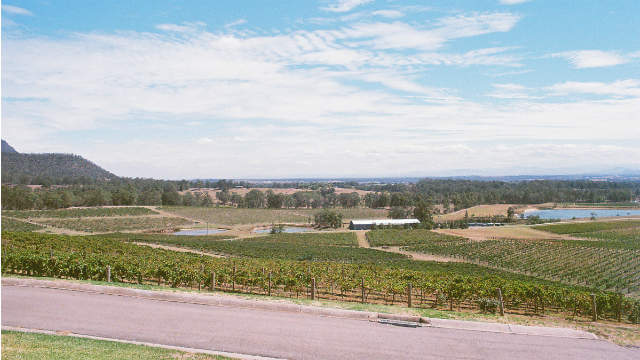 2. Myall Lakes National Park
Two hours north of the Hunter Valley is Myall Lakes National Park. The entire region is ripe for exploring, with camping spots galore along with great walks and fishing. But if you're not prepared for camping on this road trip, then a good base could be Boomerang Beach, Smith's Lake or Bluey's Beach where there are multiple accommodation options.
If you're into hiking and the great outdoors, the NSW National Parks and Wildlife website has a lot of useful information for your stay, including hikes, fishing spots, local wildlife and the rich Indigenous history of the region.
When you see an oversized banana on the side of the road, it is usually a sign that you have made it to Coffs Harbour. While the Big Banana is an easy place to stop for a coffee and frozen banana, if you have an extra hour to spare, I think it is better to actually head into town because of the character and charm on offer.
Supply Cafe is one of my favourites for coffee and their cold brew is simply perfect on a hot day. Afterwards, like much of the east coast, the beach can be a great spot to soak up some rays or catch some waves, but for those wishing to get a little more adventurous, there is the option to take a walk out to Muttonbird Island, or even a little further north to Macauley's Headland.
4. Byron Bay
Three hours north of Coffs Harbour is Byron Bay, quite possibly one of Australia's most popular towns. Byron Bay attracts a lot of international expats, tourists and Australians alike who want to experience Byron's surf and counter-culture lifestyle, so expect to hear a lot of foreign accents and see a lot of harem-style pants. This gives Byron, still a fairly small town, a uniquely international presence.
For food and drink, my suggestions include enjoying happy hour at The Mez Club, taking a tour of the Stone and Wood brewery, having brunch at Folk, or if you don't mind spending a little extra, lunch or dinner at the Farm. In between feeds, you could relax on the beach or take in the beautiful views from the Byron Bay Lighthouse, which stands atop the most easterly point of mainland Australia. You can either drive to the lighthouse (and pay around $8/hour to park) or get those legs moving and take the walking track from the beach. If you come in migration season, you may even see some whales and dolphins from the top.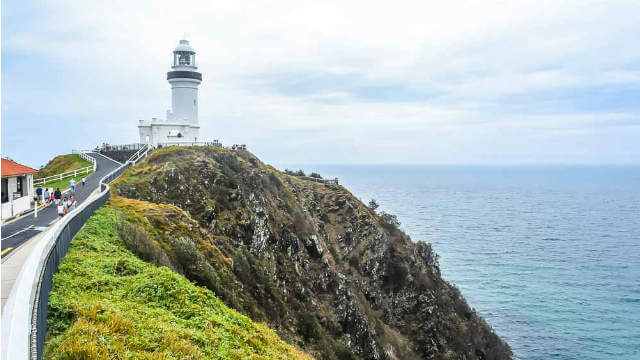 Welcome to Queensland! The Gold Coast is one of Australia's quintessential beach getaways. And with a city centre called "Surfers Paradise" it attracts surfers from all over and hosts international competitions. So, if you're into surfing (or up for giving it a go), this could be a good stop for you. But if not, don't worry – there's plenty of other things to see and do in Australia's sixth-largest urban centre.
Beaches stretch all the way up and down the Gold Coast and I personally recommend getting away from the hustle and bustle of Surfers Paradise, instead staying a bit out of town at Burleigh Heads, or even as far south as Coolangatta or Tweed Heads (which is technically back in NSW). You'll still get the beautiful beach experience, just with fewer people.
Of course, if you're planning on spending a few days here, a very popular option for any holiday to the Gold Coast is visiting Australia's biggest and most well-known theme parks. The Gold Coast is home to Movie World, Sea World and Wet 'n' Wild – all offering something a little different.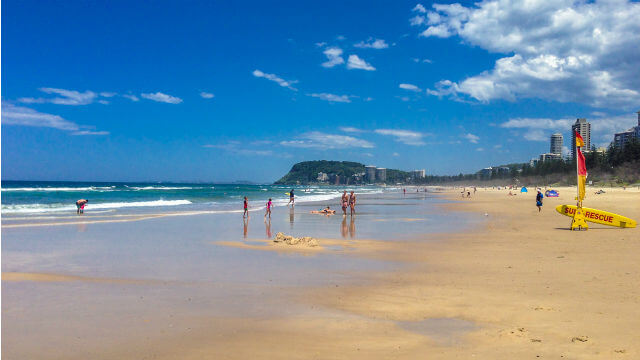 By now you have a taste of what some of the east coast of Australia has to offer and have reached your destination – sunny Brisbane. But this kind of road trip is never just about the destination: it's about travelling slow, stopping to smell the wattle, sitting back and relaxing on the beach and of course, seeing some of Australia the best way possible.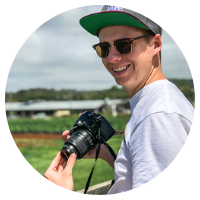 About Luke Marlin
Luke Marlin writes the Backstreet Nomad travel blog and in his spare time works a regular 9-5 job. Based in NSW, Luke loves exploring new places, being immersed in foreign cultures, and then inspiring others to follow in his footsteps through his blog. Instagram – @backstreetnomad
Cover image source: Martin Valigursky (Shutterstock)