In over a decade of driving, I had never needed to make an insurance claim. And so when my car was sideswiped while parked at work, I didn't have a clue what I was supposed to do.
I was not present to see it happen, but fortunately the driver at fault left their contact details. I had comprehensive car insurance, which I paid on time every year, and I was assured by a colleague that the insurance company of the motorist at fault would have to pay.
Step one – contacting the insurer
I got home and jumped onto my insurer's website. As I was not at fault, I was unsure of the process I had to follow to organise for the other driver's insurance to pay for the repairs. I used the online chat tool on my insurer's website (such a good invention) and was told I should use the regular claim tool on the website. After filling in the required information and uploading photos of the damaged cars, I pressed submit. Great news, my claim was accepted! Then there was a side note that said 'we've calculated your potential excess as $750'. What?
Have you seen that episode from Brooklyn Nine-Nine season 5 (spoiler) where Jake didn't read the terms and conditions for the wedding band and signed the contract agreeing to an exorbitant cancellation fee, to Amy's horror? Similarly, I had not memorised (or read) all of the terms and conditions in the product disclosure statement (PDS) for my policy.
Step two – getting ALL the details
Straight away I jumped on the phone to call my insurer to find out why I would still have to pay the excess. It was explained to me that even though I had provided the other motorist's full name, licence number, phone number, email address, registration number, insurer and photos of their vehicle, my insurer required me to provide more information. Even though I had given them what was (in my opinion) enough information to identify the individual, I would still have to pay $750 unless I could also provide their address.
My insurer acknowledged this requirement was unfortunate for customers who found themselves in the more 'hit-and-run' type scenario, such as in a shopping centre carpark where they had no way to find out the responsible party's information. Luckily for me, as I had the phone number and email address of the responsible driver, I was able to contact them to ascertain that final crucial piece of information. I called back my insurer as soon as I had the address and updated the details of my claim, making sure I clarified on the phone they would be waiving my excess now that they had all the necessary information.
Step three – arranging repairs
A few days later I got a call from my insurance company to organise the repairs. As it was almost Christmas I needed my car to get around, so I opted for it to be fixed in early January. This is where I made a rookie error – I was entitled to a hire car and was asked if I would like one. I declined. It was just a scratch – that shouldn't take long, right?
Early in the New Year I received a text from the other motorist's insurer to call them. I called them back and it took an hour and a half before I got to speak to someone. They asked me if I was getting my car fixed and what my claim number was with my insurance company. I was surprised. It didn't appear as if the two insurance companies had spoken to each other at all.
The day finally arrived and I took my car to be fixed on the Monday. They did a quick assessment and told me I was looking at five days to get it fixed. A couple of days later I got a call with an updated timeframe telling me I wouldn't get my car back until the following Monday. Cue my regret at declining that hire car that was offered to me.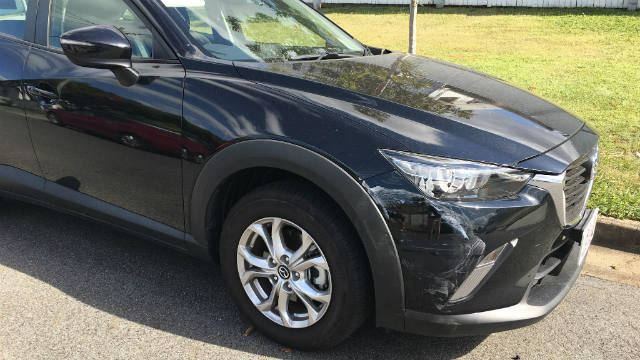 The final step – shopping around
What did I do after being loyal to my car insurance company for 12 years and this claim experience? I shopped around and changed to a policy that I think better suits my needs. After all, I need to save money for that day I can't get the other motorist's details.
Key learnings from the car accident where I was not at fault
Get all the necessary details of the other driver including their full name, licence number, phone number, email address, car registration number, insurer, photos of their vehicle and address.
Complete the claim form and check if your insurer issues you with an excess. If so, double check you have supplied all the information necessary in order to potentially avoid paying this excess.
When arranging repairs, check how long they may take before accepting or declining the rental car that may be on offer under your policy.
If your accident has left you disillusioned with your insurer, look around and compare to see if you can find a better deal elsewhere.
---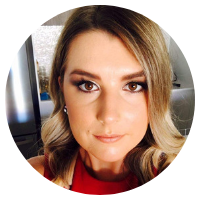 Kate Dickson is an educator working in the primary field. She has worked her way around Queensland and through her own trials and tribulations, hopes to share her learnings, or at least provide others with another perspective.
Cover image source: Rawpixel.com (Shutterstock)