Contributed by Irene Gotley, Content Manager at Spacer and Parkhound
Parking prices in much of Australia have largely continued to rise in recent years, with valuable car parking space exceeding $80 per day in some areas. This can be a huge daily expense, especially for commuters who live or work in areas with little public transport. City centres tend to bear the brunt of extreme parking prices, however this is also expanding to include airports, shopping centres and other communal areas that once upon a time were free of charge.
How Does Your Car Insurance Compare?
Take a look to see if your policy provides value for money when stacked up against 50+ providers.
So who is digging deeper in their pockets to pay for a space to leave their vehicle? We have taken a look at the states and territories around the nation.
Queensland
In 2017, RACQ's parking report named Brisbane the most expensive city in the country for short-term parking (an hour or less), topping both Sydney and Melbourne. The report also noted that the number of parking outlets charging a maximum daily rate of $89 had increased to almost three times its original number in 2017-18 compared to the prior year. A recent story by ABC News estimated Brisbane's short-term costs were nearly double that of Melbourne's and were 37% higher than Sydney's.
On the opposite side of the spectrum, the Townsville City Council set a goal to have the cheapest fines and hourly parking rates in the state. Recently they succeeded, with hourly rates of $1 in the CBD. In addition, the city has added to its 2018/19 Budget that the CBD will offer free 15-minute parking to benefit city dwellers and visitors as well as local traders.
Victoria
Melbourne was rated the most livable city in the world for seven years in a row by The Economist (only recently surpassed by Vienna). Recently, it has given people yet another reason to prefer it over other cities in Australia, lowering its airport parking rates at Tullamarine by up to 20%. This was in response to rising customer complaints around the expensive rates in car parks at the airport.
Whilst a high proportion of Melbourne CBD transport is catered for by the tram network, residents with vehicles can struggle with long-term parking. According to the City of Melbourne parking guidelines, inner CBD parking bays are restricted to one hour stays, with an increase to two hours after 6:30pm. For long-term parking needs, council parking offers a daily maximum (4 hours and above) of $60. This can quickly add up for commuters and employees.
South Australia
One option for regular commuters in Adelaide CBD is the official parking outlet UPark, operated by the City of Adelaide. UPark offers permanent unreserved parking with 24/7 access at several points throughout the CBD. Pricing begins at $305 per month, plus an initial set-up fee of $20. For those wishing to park near the Park Lands, be sure to check the regulations on the City of Adelaide's website. There are numerous restrictions on designated parking areas, with some allowing between two and five hours of free parking during the week.
Convenient parking can be a struggle in Adelaide CBD. Park 'n' Ride is the council's attempt to improve the city travel experience, providing parking connected to public transport transfers. Pricing is subject to the area but often includes a discount on public transport rates.
Western Australia
Street parking in Perth is generally surprisingly affordable compared to other major cities, with a majority of the CBD streets charging between $10 and $17 a day. A few exceed $25 a day for regular working day rates. One complaint from some commuters is the limited spaces available, resulting in time spent circling the area to find a spot, however there are also some car parks on the outskirts of the city that offer cheaper rates.
For more leisurely activities within the city of Perth, particularly those requiring easy access to the malls, His Majesty's Theatre is an option for parking. Hourly rates are currently $4.50 for cars and $1.50 for motorcycles. Day rates are on the more expensive side of the spectrum at $21 for cars and $7 for motorcycles, however the proximity to the CBD and the number of shopping stores within walking distance makes it convenient for some.
Northern Territory
For the next two months, as part of a six-month trial, parking in Darwin CBD is free all weekend and on public holidays. During the week, paid parking operates between 8am to 5pm, with no extra charge for overnight on-street parking. For all day on-street parking (found in Zone C), the maximum daily charge is $7.50. The City of Darwin also offers off-street parking options in two multi-storey complexes in West Lane and Chinatown. Parking is far cheaper than many of Darwin's national counterparts, with early bird rates starting at $7.
Whilst there are numerous and affordable short-term parking options in Darwin CBD, there are very few long-term parking solutions. The City of Darwin has yet to provide a monthly parking solution for daily commuters and workers.
Australian Capital Territory
The ACT Government offers both prepaid long-stay parking options as well as on the spot, on-street parking. In comparison to other capital city CBDs, Canberra's rates are reasonable between $12-$17.70 for premium on-street day parking. Long-term prepaid parking can, however, quickly become expensive with costs between $48-$84 per week, which could add up to nearly $4,000 a year.
Private parking corporations in Canberra CBD can charge around $18 a day, a far more reasonable cost than their Sydney CBD branches. Early bird entry is also available, with entry costing $16 for the day if you enter between 6am – 10am and leave before 8pm.
There are also a number of '3 for free' spaces available in Civic where you can park for free on a weekday if you arrive early enough with at least three people in your car.
Tasmania
Hobart CBD street parking is far more advanced than most of its Australian CBD counterparts. New parking meters have been implemented that are said to be more customer-friendly, allowing you to pay by a mobile app as well as traditional methods like cash and card. There are a number of off-street car parks also available in and around the Hobart city centre.
Long-term parking can be a little more difficult. Dependent on your location, long-term parking can cost anywhere between $80 to $305 per month. Due to high demand for parking in the CBD, there is a waiting list for each long-term car park.
New South Wales
Sydney has a reputation for being the most expensive city in the country as well as the most populated. Its parking situation certainly reflects this (coming second only to Brisbane for short-term parking, according to the RACQ report), with prices for some garage parking costing well over $100 a week. With just 12.2 parking spaces per 100 workers, it becomes evident why the value of car spaces is skyrocketing. Some opportunistic locals are selling their parking spots and garages. In 2015 in Potts Point, a garage was sold for $264,000 and the most expensive listing to date has been "a premium secure car space in the heart of the Sydney CBD" for $495,000. With the often-extreme parking situation in Australian cities, many commuters are ultimately forced to use alternative modes of transportation such as public transport and taxi services.
Parking on the streets of Sydney can be very difficult, with larger privately owned parking complexes acting as the main solution. Long-term parking for commuters is difficult to estimate as these companies typically keep their monthly rates private. On average, early bird parking (entering between 6am and 9:30am and leaving between 3pm and 7pm) can cost from $130 per week or $26 a day. Parking outside those time periods can cost around $70 for stays over three hours.
An alternative is to consider a private lease. For example, at the time of writing, Spacer has parking available in Ultimo from $191.68 per month.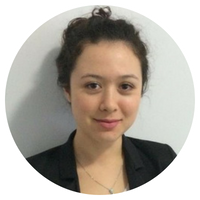 As Content Manager for Spacer and Parkhound, an Australian parking and storage marketplace, Irene has an expansive knowledge of the Australian industry. Irene has written thought-leadership pieces on parking for magazines such as Insight Success. Through her work at Spacer, she seeks to educate Aussies on the parking and storage crisis and how we can address it.