Choosing A Policy
Buying & Changing Policies
What is comprehensive car insurance?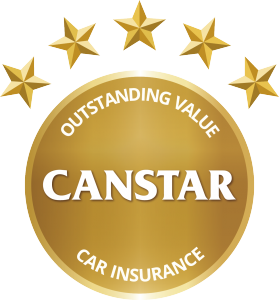 Car insurance in Australia is designed to protect you financially if you are involved in an accident on the road.
Comprehensive car insurance is the highest level of car insurance coverage in Australia. It provides a level of financial cover for other people's cars and property in an accident, damage to your own vehicle caused by fire or theft, and accidental damage to your own vehicle, regardless of who caused the damage. It may also provide additional types of cover, depending on the insurer and policy you choose.
A comprehensive car insurance policy may also let you choose between market value or agreed value for your policy, meaning you could get a say in how much you'll be paid in the event that your car is stolen or written off, depending on the policy. However, your choice may affect your premiums.
However, comprehensive car insurance does not cover you for injury or death caused to other people in an accident – that's where compulsory third party (CTP) insurance comes in.
Choosing the policy that's right for you could depend in part on what you can comfortably afford, so it may be worth considering the type of cover that suits your needs and your budget. For example, would you prefer the high level cover generally offered by a comprehensive policy, or would a lower level of cover be enough?
If you decide that comprehensive cover is right for you, you can start your search by comparing policies with Canstar or viewing our latest Car Insurance Star Ratings Report before getting a quote online.
How to compare comprehensive car insurance policies?
Canstar's Star Ratings are one factor you could use to help you compare comprehensive car insurance policies before getting a quote online. Our ratings process uses a sophisticated and unique methodology that compares both price and features across products on our database.
Canstar's Star Ratings represent a shortlist of comprehensive car insurance policies, enabling consumers to narrow their search to products that have been assessed and ranked. The results depend on which state or territory in Australia you are in and vary based on the age of the driver too. The Ratings are reflected in a consumer-friendly one to five-star system, with a 5-Star Rating representing outstanding value to the consumer.
Some of the features Canstar compares and considers in its Star Ratings are:
After-accident care – towing, taxi fares, and emergency accommodation cover
Repairs conditions – excess charged, choice of repairer, and cover for replacement parts
Windscreen cover
Rental vehicle availability during repairs (and whether this is complimentary)
Roadside assistance available (complimentary)
Exclusions
You can read the full Star Ratings report or compare policies yourself, based on your own requirements, using the comparison selector tool at the top of the page before proceeding to get a quote online.
Looking for the cheapest car insurance?
When you're shopping around for cover, you may simply want to get the cheapest car insurance policy you can find. It can be important to also keep in mind the level of protection you're getting for your money. For example, with optional forms of cover, third party property may be the cheapest car insurance in some situations, but it won't cover you if your car is damaged in an accident or stolen.
Even if you decide on a higher level of cover, like comprehensive, there may be ways to keep the cost down. Some insurers offer discounts if you pay your premium annually or take out the policy online as opposed to over the phone, or you could opt to pay a higher excess if you need to make a claim. It can also help to shop around and compare quotes online from a number of insurers. These techniques may help you get value for your money, while still getting a higher level of cover than the cheapest car insurance might offer.
---

As Canstar's Editor-in-Chief, Nina heads up a team of talented SEO experts and journalists committed to helping empower consumers to take greater control of their finances. Previously Nina founded her own agency where she provided content and communications support to clients around Australia for eight years. She also spent four years as the PR Manager for American Express Australia, and has worked at a Brisbane communications agency where she supported dozens of clients, including Sunsuper and Suncorp.
Nina has ghostwritten dozens of opinion pieces for publications including The Australian and has been interviewed on finance topics by the Herald Sun and the Sydney Morning Herald. When she's not dreaming up ways to put a fresh spin on finance, she's taking her own advice by trying to pay her house off as quickly as possible and raising two money-savvy kids.
Nina has a Bachelor of Journalism and a Bachelor of Arts with a double major in English Literature from the University of Queensland. She's also an experienced presenter, and has hosted numerous events and YouTube series.
You can follow her on Instagram or Twitter, or Canstar on Facebook.
You can also read more about Canstar's editorial team and our robust fact-checking process.
---
What our customers are saying: