Retirement is exciting. But there are a number of lifestyle and financial issues you need to think carefully about before you make the jump.
Are you ready to retire?
The concept of retirement means many different things to many different people. Whether it is the opportunity to travel, to spend time with the grandchildren, to embark on a sea- or tree-change, to start a grand new project, to just relax or to dabble in mixture of all of the above, retirement is a time to be free.
Above all else, retirement should be a time to be free of financial stress – something that was thrown into disarray for many Baby Boomers courtesy of the Global Financial Crisis (GFC). Research back in 2009 found that 60% of those aged over 60 and 50% of those aged 50 – 59 intended to delay retirement as a result of the GFC, with 19% intending to delay retirement by six years or more. Many of those workers may now be considering retirement, or thinking about it in the very near future, so what do they need to think about before taking the plunge?

Michael Burton is Private Client Advisor at Shadforth Financial Group and has approximately 35 years' experience in financial services. He suggests the following checklist for would-be retirees.
1. Have a plan as to what you will do when you retire
Retirement is for the rest of your life so it's important to look beyond the big European tour or the year around Australia and really think about what you intend to do in retirement on an ongoing basis. Having a plan of action will help to determine your financial requirements. The more luxurious your plan of action, the more retirement income you will need!
2. Understand what a budget is and work to it
While a budget is recommended at any age and stage of life, it is particularly important once you retire as your nest egg is finite.
What is a budget? A budget is a document that outlines your yearly income and allocates that money to your yearly expenses. If there is any money left over, that's your surplus!
"If retirees try to live a champagne lifestyle on a beer budget, they risk suddenly having the odd unplanned expense and finding that they have drawn far in excess of the amount their capital base allows," says Mr Burton. So have a budget and stick to it.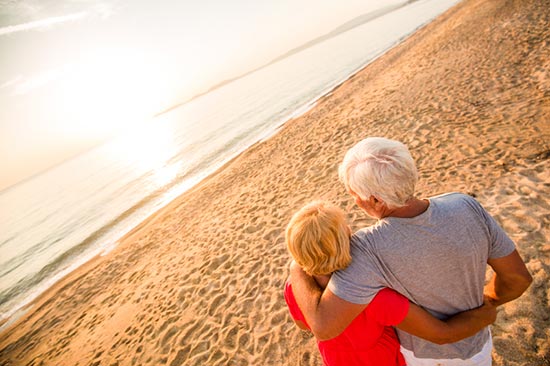 3. Plan for spending on capital items
Homes, cars and other belongings age, along with their owners. Whether it's a new refrigerator, a new roof or a new television, ensure that your budget allows for periodic capital expenditures as the years go by.
4. Discharge debts before you retire
Those in the 65 to 80 age bracket owed an average $158,500 on their mortgage in 2015, according to ING DIRECT figures based on several thousand Australia-wide customers. In 2013, the average debt was $156,000. There was a 7 per cent ramp up in the debt held by Australians aged 35 to 54, which would have a knock-on effect into later age brackets.
Retirement is not a time to have debts – not even investment debts really as the tax deductions are likely to be minimal. Discuss this with your financial adviser as you get closer to retirement.
5. Consider whether you want to leave an estate to your children
"Older clients nearly always have the objective to leave a financial estate for their children," says Mr Burton. "This is to their own financial disadvantage though."
6. Build a gym membership into your budget
A healthy body will help to retain a healthy mind – and also hopefully avoid any sharp rise in medical expenses!
7. Cover your children's 'risk'
This way any health or family issue does not have them back on your doorstep. "I have seen retirement funds completely eroded from children returning to the fold after a marriage breakup, a serious health problem or where a child has gone bankrupt," says Mr Burton. "It can be financially devastating." Retirees should seek legal advice on asset protection.
8. Load up your super funds for tax effective income
Under current legislation, when superannuation enters the drawdown phase both the earnings within the fund and the withdrawals from the fund (for the most part) are tax free. You should obtain professional advice on using your superannuation investment to your best advantage both before and during retirement, to see whether this type of strategy is appropriate for your circumstances.
9. Understand your age pension and other social security entitlements
The eligibility requirements for the various aspects of social security can be complex and depending on your personal situation you may need to deal with the Department of Human Services (DHS), the Department of Veteran Affairs andor Medicare. You can make an appointment with a Financial Information Services officer to help you determine your possible eligibility for various services.
Every stage of life comes with fantastic experiential gifts – including retirement. Ensure that you plan ahead to make the most of it.