GROW Super labels itself as the easy-to-use
super fund
that's designed for smartphones.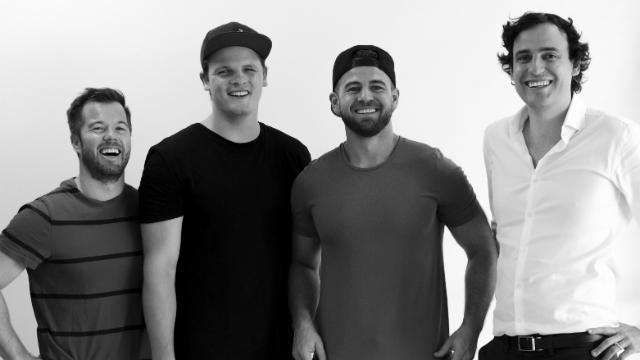 Image: Supplied. Co-founders Mathew Keeley, Joshua Wilson, Duncan Shrimpton and Simon Hannigan (left to right)
Launched in 2017 with an aim to give individuals a "clearer idea of their financial reality", GROW Super comes in an app which allows members to synchronise their transaction accounts to automatically invest the spare change from their everyday purchases as voluntary super contributions.
The app also provides members with an instant snapshot of their super balance and can send 'smart notifications' to alert users when contributions are added.
Broadening their focus beyond the tech-savvy millennial market, GROW Super Founder and Director Mathew Keeley said getting Australians engaged with their superannuation and retirement outlook was his passion.
According to Mr Keeley, GROW will launch 'One Account for Life' in July 2018 to show Australians the possible future of their retirement based on their current salary, super contributions and target retirement date.
The super fund also recently announced a "strategic partnership" with financial services company and superannuation provider IOOF, which invested an undisclosed stake in GROW, to change the way financial advice is delivered.
Mr Keeley has a background in financial planning and is one of four GROW Super founders who include CEO and Founder Joshua Wilson, Head of Product and Founder Duncan Shrimpton and Founder Simon Hannigan.
Source: GROW Super Australia (YouTube).
Canstar Q&A with Mathew Keeley, Founder & Director of GROW Super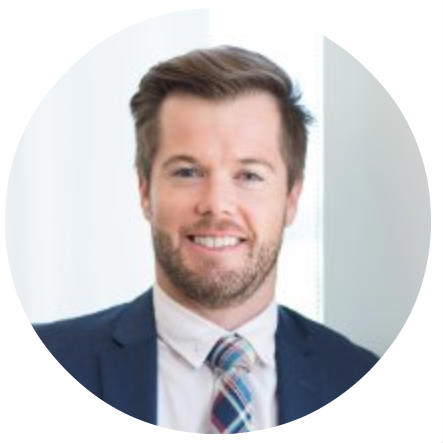 Q: How does GROW Super aim to get people, particularly young people, engaged with their super?
There is this myth that Australians, especially millennials, don't care about their finances, let alone their super. In our eyes, this couldn't be further from the truth. People aren't disengaged with their super, they're suffering from inertia. They would love to make a change but they are terrified of making the wrong choice.
Our success has been driven from our ability to present complex information in a beautifully designed, easy to understand and meaningful way. By offering meaningful information and practical tools, we give individuals a clearer idea of their financial reality and clarity about what they can do about it.
Q: What differentiates GROW Super from other new super offerings such as Spaceship and the soon-to-launch Zuper and Tomorrow Super?

Clever marketing and turning something that used to be a paper-based process into a digital one is not an innovation – it is an improvement. Many of the new entrants have claimed they will 'disrupt' the superannuation industry with 'innovative' apps. Having the ability to know where your money is invested or how much you have will not change your retirement outcome. It is cause for greater concern when their underlying investments and insurance offering is inferior to that of any of the incumbents.
At GROW Super we are proud of our relationship with Dimensional Fund Advisors and Hannover Re. It means that our customers have access to a world leading investment engine 6.5 times bigger than any Australian super fund and the third largest reinsurance company in the world. However, it is not our investment engine or insurance offering that differentiates us, they are simply a reflection of our philosophy and belief that we can change the Australian retirement system.
We have recently announced a partnership with Hannover Re to build insurance technology that will significantly enhance customer experiences and insurance outcomes using blockchain technology. We are also soon to launch Australia's first ever superannuation offering that allows customers to control their financial destiny through meaningful decisions with the ultimate goal of increasing the standard of living one can enjoy in retirement.
Q: Will ASIC's recent decision to penalise Spaceship for "misleading conduct" affect the level of trust customers will have for other super start-ups such as GROW?

We have worked really hard to distance ourselves from the new entrants given our core values differ greatly. With over 13,000 members joining GROW in less than 12 months, and more members starting to refer their family and friends, we don't view ourselves as a start-up in the industry.
Q: How does GROW Super aim to get Australians to see the overall path of their retirement savings, and what's the importance of that?

The purpose of superannuation is to provide income for life from age 65. Despite this, the industry has developed products that focus on fees, past performance and the accumulation of net assets at age 65. A performance model built around looking in the rear vision mirror provides little value to members seeking greater clarity about income in retirement.
In the coming months we will launch One Account for Life, Australia's first ever retirement solution that shows the potential retirement outcomes one could expect based on their current salary, contributions and target retirement date. Our objective has been to build 'Google Maps for superannuation', a digital solution that will allow customers to control their financial destiny through meaningful decisions.
About GROW Super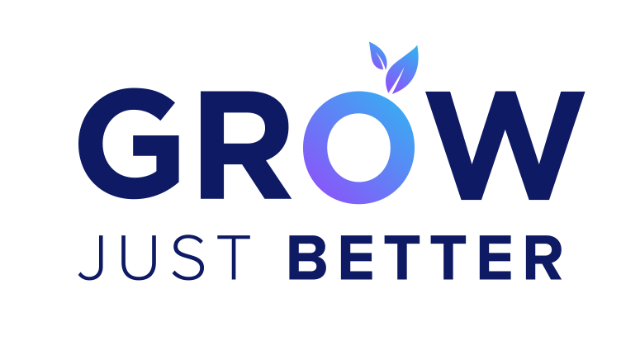 How GROW Super member funds are invested
GROW Super lets its members invest up to 15% of their balance in industries of their choice (called 'Tactical Investment Options' or the 'Tactical Tilt'), while at least 85% of funds are invested in GROW Core options that are held by global investment manager Dimensional – whose co-founders won the 2013 Nobel Prize for an investment strategy based on economic theory.
There are seven different GROW Core investment options to cater for varying risk appetites. These portfolios hold mixed allocations of cash, fixed interest, Australian and international equities, and property:
GROW 30: Low to medium risk
GROW 40: Medium risk
GROW 50: Medium risk
GROW 60: Medium/high risk
GROW 70: Medium/high risk
GROW 80: High risk
GROW 100: Very high risk
The Tactical Tilt investment option allows members to invest at an industry and sector level. There are five Tactical Tilt investment options:
GROW Industrial Tech
GROW Future Internet
GROW Global Sustainability
GROW Green Energy
GROW Global Property
There is also a GROW MySuper option for those that do not nominate a Core investment option. For more information about investing through GROW Super, refer to the GROW Investment Guide.
Insurance within a GROW Super fund
GROW Super has partnered with reinsurance group Hannover Re to offer default cover of $250,000 Life and Total and Permanent Disability (TPD) cover for members under 43 years old. For people over 43, the default cover starts lower at $200,000 and reduces further to $25,000 when you turn 65 years old. Members can opt-out of the default cover within the app.
GROW also offers Income Protection insurance up to $6,000 per month with a two year benefit period and 30 or 90 day waiting period, with the income protection varying dependent on your income.
Fees
GROW Super's fees are 0.95% per annum plus $1.65 per week, with the 0.95% calculated from your account balance and all fees deducted monthly.
For more information about GROW's investment options, insurance and fees, check out its FAQs page and the product disclosure statement (PDS).
Mathew Keeley is a co-founder of GROW Super and the Director of his own financial advisory firm, Churpa Wealth. A Certified Financial Planner and accredited Self-Managed Superannuation Specialist, Mathew has spent several years working with some of Australia's top accounting and financial planning firms, including RSM Bird Cameron, Altus Financial and William Buck.