The Turnbull government has handed down its first Budget. Here is a summary of the superannuation-related announcements along with expert reaction.
There were no large shocks in the 2016 federal budget, but for high income earners there was a foreshadowed – and confirmed on the evening – change to the taxation of superannuation.
What Changes Have Been Made to Super in the Budget?
Whilst some middle income earners received an income tax cut (the threshold for the 32.5% rate was raised from $80,000 to $87,000 to address bracket creep) and SMEs will also receive a tax reduction, the government made a number of reforms to superannuation, as follows:
$1.6 million superannuation transfer balance cap, limiting the amount that can be transferred to retirement phase
Reduction in the threshold from which an extra 15% tax applies on contribution to super, from $300,000 to $250,000
Lowering of the concessional contributions cap to $25,000
Removing tax benefits for people transitioning to retirement
Limiting of the non-concessional contributions through a lifetime cap for non-concessional contributions of $500,0000
Introduction of the Low Income Superannuation Tax Offset (LISTO). This will provide a benefit of up to $500 a year for over 3 million people
Measures to encourage catch-up contributions. Individuals with superannuation balances under $500,000 will be able to rollover their unused concessional contributions cap from previous years
Lifting the current regulations that restrict people aged 65 to 74 from making contributions to their superannuation
Removing barriers to innovation in the creation of retirement income products by extending the tax exemption to other products
The total package involves over $3 billion in net additional tax revenue being raised over the forward estimates period.
Expert Review: IOOF
Written by Josh Rundmann, Technical Service Manager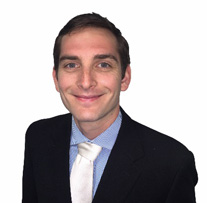 Scott Morrison delivered his first Federal budget this week, outlining the Coalition's economic plan and providing an economic policy for the upcoming election. The majority of changes relevant to "mums and dads" relate to superannuation and small business, although there was some minor changes to personal tax and adjustments to social security – without the level of cuts that has been seen in recent budgets.
Small businesses
Small businesses have been given a reduction in their tax rate, and the definition of small business for the purposes of this reduced tax will scale up over the next seven years, after which all corporations will be subject to the lower rate of 27.5%. From here, the budget proposes to reduce the corporate tax rate to 25% by 2026/27 for all businesses.
Superannuation
Super has received an overhaul, largely slated to start 1 July 2017, aiming to re-direct generous concessions for the wealthy to lower income earners. Persons earning over $250,000 will be subject to an additional 15% tax on their before-tax super contributions, and before-tax contributions are now capped at $25,000 (down from a maximum of $35,000 for older Australians). After-tax contributions are now subject to a lifetime cap of $500,000 which will be effective from the budget announcement, assuming it passes into law.
The budget also introduces a limit as to how much of your super can be rolled into an Account Based Pension, by introducing a $1.6m "transfer" cap – stopping those with larger super balances from being able to invest all their wealth in the tax-free pension environment (although the balance can still be held in the 15% tax-capped super environment).
The savings from the above changes have been used to re-introduce the Low Income Superannuation Contribution, although this refund of contributions tax of up to $500 for those earning less than $37,000 is now called the Low Income Superannuation Tax Offset.  Additionally, any unused before-tax contribution cap can be rolled forward for up to five years for those with balances below $500,000. These changes are suggested to help women save for their retirement by providing additional flexibility to make catch-up contributions for those who need them and reducing taxes for lower earners.
Some of the older rules with super have been removed, most notably the requirement to be working to make contributions after age 65, and the Anti-detriment Payment which provided a tax concession on super payments made on death.
Tax
In a move stated to help combat bracket creep, the second-highest personal marginal tax bracket will commence at $87,000 rather than $80,000, starting next financial year.  This creates a saving of up to $315 for those earning $87,000 or more each year.
Social security
On the social security front, the major budget announcement was a youth employment package called "PaTH". PaTH is designed to re-vamp the process for getting young people into the workforce by providing practical job skills and increasing their employment opportunities by offering incentives for employers to take internships and offer jobs to young people in the program.
About IOOF
Josh Rundmann is IOOF's Technical Services Manager. Josh has been working in the Financial Services industry since 2007 in Paraplanning and Advisory Support roles. He has a passion for technical strategy particularly around superannuation, social security and insurance planning.
IOOF has been helping Australians secure their financial future for more than 150 years and is one of Australia's largest financial services companies. Find out more here.
Compare Super Funds with Canstar
Industry reaction
Industry reaction to the government's superannuation reforms announcement has been as follows:
The Financial Planning Association of Australia (FPA) welcomed fairness measures in the Federal Budget but cited concerns with increased complexity, changes to the "transition to retirement" (TTR) strategy in tonight's 2016-17 Federal Budget announcement and called on FPA members to carefully consider the effect on clients.
FPA CEO Dante De Gori CFP® said: "The TTR strategy that helped thousands of middle to low income earners has effectively been killed off by the Government, meaning almost all financial planners and clients will need to carefully review the circumstances of those approaching retirement.
"The FPA believes that the 'effective' abolition of TTR is a net negative for low to middle income earners. The tax exemption for earnings on assets supporting TTR income streams will be removed, and concessional contribution caps reduced.
Olivia Long, CEO of SMSF administrators Xpress Super and SuperGuardian, says the Government's decision to take a short-term approach to superannuation will prove to have a long-term cost for people in their retirement years.
Long singled out the Federal Government's decision to reduce the concessional contribution from $30,000 for people aged under 50 and $35,000 for those 50 and over back to $25,000 as an ill-considered move that will especially hurt those who haven't been able to save earlier in their working lives.
"All the research shows that people wait till later in their working lives to top their superannuation. This is when they have the financial capacity to do so, yet in one fell swoop the Government is making this that much harder. It will particularly fall heavily on women and those who have broken work patterns," she said.
Australia's leading seniors' advocacy organisation, COTA Australia, today labelled the overall effect of the 2016 Federal budget a mixed bag for older people with some great measures around superannuation. COTA Australia Chief Executive Ian Yates said he welcomed the initiatives which put superannuation back on the path for which it was originally intended and ensured women and low income workers had more opportunities to save for their retirement.
COTA Australia Chief Executive Ian Yates said the superannuation changes were the most significant tructural reforms since superannuation was first introduced.
"COTA is pleased to see the government move in a direction that ensures superannuation is used for the purpose it was originally intended – as a way for people to save for their retirement rather than a wealth accumulation scheme for Australia's highest earners," Mr Yates said.
"COTA is also extremely pleased to see the lifting of the restrictions on the age people can make superannuation contributions over 65 years to a new limit of 75 years", Mr Yates said.
"This acknowledges that increasing numbers of people are choosing to work well into their 70s and sends a positive signal about mature age employment."
The Association of Superannuation Funds of Australia (ASFA) has said that it will be important for the government to consult on the implementation of a number of the measures. Some of the measures have the potential to significantly increase administration costs of funds. Such costs would likely be passed on to all fund members, not just those directly impacted by the changes.
"We do not support the reduction of annual concessional caps to $25,000. While today less than 2 per cent of people (around 255,000) with superannuation make contributions above $25,000, a significant number of such individuals have low balances are attempting to catch up," said ASFA CEO Pauline Vamos.
"For instance, around 36,000 women with balances less than $200,000 in 2013/14, were making contributions in excess of $25,000.
"While the changes to the flexibility caps will allow women, in particular, who currently retire with less than half the superannuation of men, to catch up. However, the restriction of a five year period for the calculation of previously unused cap amounts restricts the effectiveness of it."
The Financial Services Council (FSC) notes the proposed budget changes to superannuation are designed to improve retirement outcomes for all Australians.
Positive measures that help women save for their retirement and extend the scope of superannuation to all Australians, including contractors are welcome. The FSC also supports the changes to retirement income products.
However the proposed restrictions on savers and retirees appear to be counterproductive. FSC CEO Sally Loane said: "The test for this budget is whether Australia will have more pensioners or more self funded retirees."
You can find out more about the budget announcements here.
Compare Super Funds with Canstar