A newly released survey by the Association of Superannuation Funds of Australia (ASFA) has found that women are less engaged with
their super
, despite recognising its importance and wanting to know more about it.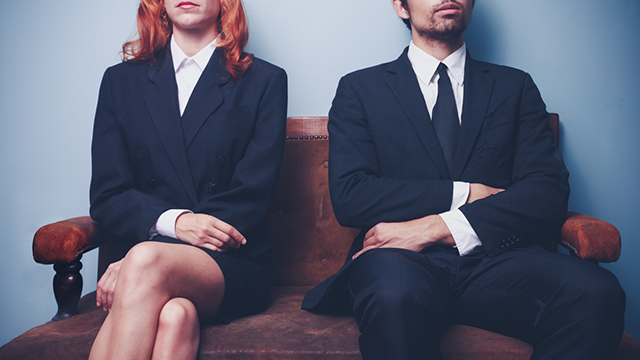 ASFA conducted the survey late last year, asking 1,000 Australians about their habits and thoughts when it came to their superannuation.
The prevailing finding was that women were generally not as engaged with their superannuation as men were, with the survey discovering the following:
15% of women knew their exact super balance, compared to 25% of men
Nearly 30% of women believed they needed to know more than they currently did when it came to superannuation
8% of women could confidently state how much super/savings they would need in retirement, compared to 45% of men
30% of women always read their superannuation statement, compared to 45% of men
10% of women said they had a very good understanding of their super statements, compared to 25% of men
Despite the above findings, women were highly aware of the importance of superannuation and its role in a comfortable retirement.
Just over 50% of the women surveyed believed superannuation to be a good way to save for their retirement.
Additionally, only 7.5% of the women surveyed said they would be content to have no superannuation and rely solely on the Age Pension once retired.
Women face "bigger obstacles" when preparing for retirement
CEO of ASFA, Dr Martin Fahy, noted that many women are currently retiring with insufficient savings.
"One in three women are retiring with no super at all, and many older women are struggling in retirement," Dr Fahy said.
ASFA points out that on average, women retire with around $150,000 less in super than men do, with the average at-retirement super balance being $138,150 for women and $292,500 for men.
What is the difference between Superman and Superwoman? About $150,000.

— ASFA (@asfaAUST) July 17, 2017
More than 80% of Australian women are currently retiring with insufficient super savings to fund a "comfortable" lifestyle, according to Dr Fahy.
"Several factors are contributing to women's lower super balances, including the fact that women take time out of the paid workforce to have children and are more likely to care for family members," he said.
"They are also more likely to be in part-time or lower paid employment.
"Women, on average, earn lower wages compared to their male counterparts, and this is then reflected in their super balances.
"Women also live longer than men, so they need more super to survive longer."
ASFA to fight for stronger guarantees
Dr Fahy said that ASFA was dedicated to pushing for an increased Superannuation Guarantee, flagging a desired increase of 2.5% from its current 9.5%.
"The current level of superannuation savings do not provide economic security in retirement for a proportion of the Australian population, so any measures to lift superannuation savings overall will increase economic security in retirement for women and men," Dr Fahy said.
"ASFA also recommends removing the $450-a-month threshold for the SG," he said.
"We also think the government should enable employers to contribute more to superannuation for women without being considered to have breached anti-discrimination legislation."