AHM Health Insurance
AHM Health Insurance is a specialist provider of health insurance and was acquired by Medibank in 2009.
"Keep it simple." (AHM)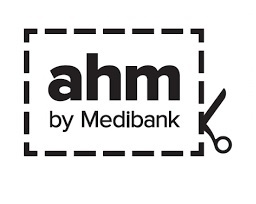 Compare AHM Health Insurance
Here's a snapshot of AHM's current hospital and extras health cover for a single male living in NSW. The results are sorted by estimated monthly premium (lowest to highest) with links direct to the providers website.
To compare other health insurance policies, please click here.
Compare Health Insurance with CANSTAR
Health Insurance FAQs
Choosing a health insurance policy can be a difficult task. Below, we answer some of the most frequently asked questions about AHM health insurance.
How to join AHM health insurance
You can sign up for AHM health insurance by comparing health insurance on our health insurance comparison pages and clicking on one of their products.
If you need help applying, AHM offers a live chat option through their website so you can chat with a customer service representative about any questions you might have. If you don't want to join online, you can always give them a call on 13 42 46 (open Mon-Fri).
Can I manage my AHM health insurance policy online?
Yes. As AHM are proud supporters of the environment, it's encouraged that members manage their policy online. Unless you specifically ask for a printed copy, they will send you policy documents, tax statements and other communications electronically.
Do I need AHM travel insurance if I have health insurance?
Yes. Your health insurance does not cover you overseas. If you are travelling overseas, you need travel insurance. AHM also offers travel insurance, and you can compare travel policies on the Canstar website.
And vice versa – travel insurance only covers you while you are away from home on a trip. While you are in Australia, you need health insurance if you want to be covered for private healthcare costs. Find out more about the difference between health insurance and travel insurance here.
You can compare travel insurance on the Canstar website:
Can I get dental cover with AHM health insurance?
AHM Extras Cover and AHM Hospital & Extras Cover both include a dental benefit as standard. The level of cover you need will depend on the complexity and cost of the dental procedures you would like to have covered.
Compare AHM Health Insurance with Dental Extras
How do I lodge a claim with AHM health insurance?
Once you've received medical treatment or made a purchase covered by your policy, the next step is to make a claim. There are several ways you can lodge a claim with AHM health insurance:
On-the-spot: Around 20,000 Australian specialist providers have the HICAPS electronic claim system – just make sure you remember to bring your AHM health insurance membership card to process the claim immediately.
Mobile app: Make claims using the AHM mobile app. Simply take a photo of your receipt using your smartphone and submit the claim for a benefit instantly (requires connection via mobile data or WiFi).
Online: Log into your AHM account to make your claim online. Simply enter the details found on your receipt, and have your BSB and bank account number ready for immediate transfer of your benefit from AHM into your bank account.
By Post: You can fill out a claim form, attach your invoice and receipt from the specialist provider, and post this paperwork to:
AHM Health Insurance
Locked Bag 1006
Matraville NSW 2036
AHM will then make the payment, either by bank transfer or by sending you a cheque.
Can I get AHM health insurance as an international student?
AHM offers Overseas Student Health Cover (OSHC) for international students who are planning to study in Australia. Their policy is fully compliant with the necessary student visa conditions, and includes benefits such as hospital treatment cover, emergency ambulance transport, medication, a free interpreter service, 24-hour helpline, and more. Find out more by comparing OSHC policies on our website:
Can I get AHM Working Visa Health Cover?
At the time of writing, AHM does not offer Working Visa Health Cover; however, their parent company Medibank does offer working visa health cover for those visiting Australia on a working visa. Find out more by comparing working visa health cover on our website:
Compare Working Visa Health Cover
About AHM
AHM was founded in 1971 in Wollongong, and has more than 500,000 members. Since 2009, AHM has been owned by Medibank, one of Australia's largest health insurers.
The AHM mobile app allows members to make claims, check how much you've used of your limits, get a tax statement, and read Quick Guides for your policy.
You might like AHM's "10 Useful Seconds" video series on YouTube, including "Flats have got your back" and "Is it a good idea to use your phone before sleep?"
Source: ahm health insurance
AHM aims to support the Australian Community by providing affordable, quality health insurance. Parent company Medibank established the Medibank Community Fund in 2010 to provide community grants for those who inspire Australians to eat well, be physically active, and connect with their local communities.
Black + White Classic Flexi & Standard Cover
Canstar Research
Award:
Outstanding Value Health Insurance
Other Health Insurance from