Bupa Health Insurance
Bupa is a provider of health insurance in Australia, as well as other products such as home, pet and car insurance
.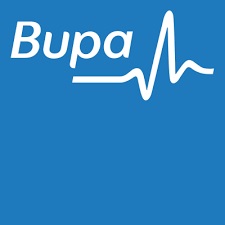 What health insurance products does Bupa offer?
Bupa's health insurance policies are designed to suit a variety of different life stages, including singles, couples, families and single parents. At the time of writing, Bupa provides the following hospital, extras and combined hospital and extras products:
Hospital cover options: consumers can choose from Basic Accident Only, Basic Plus Starter Hospital, Bronze Plus Simple Hospital, Silver Plus Essential Hospital, Silver Plus Advanced Hospital and Gold Complete Hospital.
Extras cover options: consumers can choose their level of extras cover, including Freedom 50 Extras, Budget Extras 60, Freedom 60 Extras, Your Choice Extras 60, Top Extras 60, Top Extras 75 and Top Extras 90.
Combined cover options: consumers can choose from all tiers of hospital cover combined with varying levels of extras cover, which can include cover for services such as dental, optical and more.
Ambulance cover: consumers can choose between Emergency Only or Premium Ambulance policies, which includes non-emergency trips capped at $5,000 a year (excluding Queensland and Tasmania, where residents can receive taxpayer-funded ambulance transportation from their respective state governments).
Read more about what's generally covered by Gold, Silver, Bronze and Basic hospital cover, as well as extras policies.