Canstar explains Lifetime Health Cover (LHC) loading.
It's in the government's best interests to try and ensure that within the Australian healthcare system, as few people rely on the public health system as possible. This means the public healthcare system can function more efficiently and cost the government less money. So in order to try and encourage more people to purchase private health cover, Lifetime Health Cover was introduced. If you're less than clear on what this really means, CANSTAR is here to explain Lifetime Health Cover, and how the 'loading' aspect of the initiative works.
Compare Health Insurance Policies with CANSTAR
What is Lifetime Health Cover loading?
As with the Medicare Levy Surcharge and the Private Health Insurance Rebate, Lifetime Health Cover (LHC) is an initiative designed to encourage young people to take out health insurance and, in doing so, reduce the burden on the public health system. Lifetime Health Cover loading applies to anyone who does not take out private health insurance with at least Hospital Cover. Lifetime Health Cover loading applies a 2% increase in premiums per year for every year after your 30th birthday that you don't take out private health insurance.
For example – a person who does not have health insurance and joins a fund when they are 40 years of age will pay a premium loading of 20% (10 years multiplied by 2%). Provided they remain covered, that loading does not increase with age – it will stay at 20%.
With health insurance premiums not being exactly cheap to start with, making them any more expensive than they need to be – even if it's only by 2% – isn't a great move for your finances.
How much will Lifetime Health Cover cost me?
The price you will pay if you're caught by the Lifetime Health Cover loading will depend on the original cost of your health insurance policy and the age at which you finally get around to applying for that health insurance policy.
Assuming an LHC loading of 20%, and using the average health insurance premiums for a single person with packaged cover (Hospital and Extras) that CANSTAR calculated for its most recent Health Insurance Star Ratings report, the potential annual cost for a single in delaying the purchase of health insurance could be as follows:
| | | | | | | | |
| --- | --- | --- | --- | --- | --- | --- | --- |
| State | NT | NSW | QLD | SA | TAS | VIC | WA |
| Extra cost | $262.53 | $363.58 | $366.23 | $351.64 | $358.32 | $373.27 | $347.35 |
Source: CANSTAR. Based on average premiums for a single with hospital and extras package, from 2016 health insurance star ratings report.
The 'continuity' benefit is transferable between funds and allowance is made for small gaps in cover. The maximum loading is 70% and that loading would apply to anyone who first takes out health insurance at age 65 or more. The loading is removed once a person has held private health insurance for 10 years.
Are there any exceptions?
There are exceptions or consideration for special circumstances which apply to the LHC rule:
A period of 1,094 days of leeway is provided over your lifetime to allow for:

Cancelling of a policy due to moving overseas as long as it is for one continuous year.

Persons born before 1 July 1934 are exempted from the loading rule.
Persons overseas on 1 July 2000 or who turned 31 while overseas are exempted from the LHC rule, if cover is purchased within a year of returning to Australia.
New migrants are exempted from the LHC as long as cover is taken out within 12 months of being registered for Medicare.
Australian Defence Forces members and veterans are exempt.
There are some other exceptions; you can read more here on the Private Health Insurance Ombudsman's website.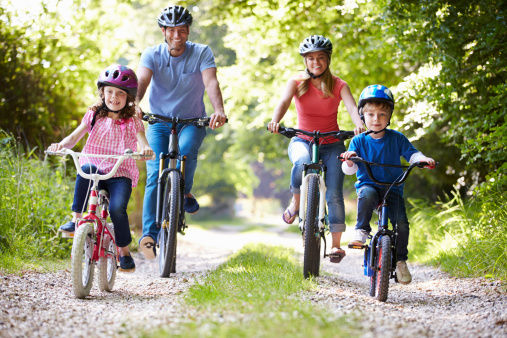 How can I calculate my Lifetime Health Cover loading?
Calculating your LHC loading is reasonably straightforward – thanks to the power of the internet!
The government's Private Health website has two excellent Lifetime Health Cover calculators: one to help people work out their LHC base day and current potential loading, and one to help people calculate when their 10 years of continuous cover benefit will kick in. You can access the health insurance calculators here.
But don't just calculate how much LHC loading you're paying – do something about it today.
Here's why you should have health insurance – the benefits are many. Hospital Cover is available for you to get treated more quickly for illnesses or injuries not deemed a serious emergency, including elective surgeries such as a knee reconstruction or a C-section. Extras Cover is available to help cover the cost of medical and health help including glasses (optical), a trip to the dentist, physiotherapy, and more.
Of course, it has to be worth it for you to take out health insurance; you can't just do it for cheaper premiums or a tax benefit. We can help you there. Compare over 800 policies on our website to find a great value policy that's worth making the jump into private health insurance.
To get you started we have provided a comparison table below that provides a snapshot into current low premium policies available with links direct to the providers' website. Please note that this table has been formulated based on a single male seeking hospital cover in NSW. Try this comparison tool out today here.

Compare Health Insurance Policies with CANSTAR
Learn more about Health Insurance
Sponsored products are paid advertisements and do not include all providers. Canstar receives a fee for referring you to the advertiser. Canstar is not giving you advice in relation to sponsored products. Products displayed above that are not "Sponsored" are sorted by monthly premium. Canstar may receive a fee for referral of leads from these products. See How We Get Paid for further information. If you decide to apply for health insurance, you will deal directly with an insurance provider, and not with CANSTAR.
Consider the provider's detailed product and pricing information before making a decision to purchase a policy. The products displayed on this page do not include all providers and may not compare all features relevant to you. View the Canstar Health Insurance Star Ratings Methodology and Report. The rating shown is only one factor to take into account when considering products.
For more information, read our detailed disclosure, important notes and additional information. The Star Ratings in this table were awarded in September, 2016 and data is as at that date, updated from time to time to reflect product changes notified to us by product issuers.