According to new research from the Medical Technology Association of Australia (MTAA), in the past five years more than 2 million Australians have dropped their private health insurance, with 64% of survey participants citing the 'cost of premiums' as the reason for leaving.
One Federal Government initiative that aims to help make private health more affordable for Australians is the private health insurance rebate. Under this rebate, Australians may be eligible to save up to 33% on health insurance premiums, depending on their circumstances.
Here is our guide to the private health insurance rebate, including what it is, what its eligibility requirements are and how much could you potentially get back on your premiums.
What is the private health insurance rebate?
The private health insurance rebate is an amount of money the government may contribute towards the cost of your private health insurance premiums. As the rebate is income-tested, your rebate entitlement will reduce as your income increases, and once you earn over the maximum threshold you won't be entitled to any rebate at all.
The Federal Government introduced the private health insurance rebate in 1999 in a bid to encourage more Aussies to take out private health cover and relieve pressure on the public health system.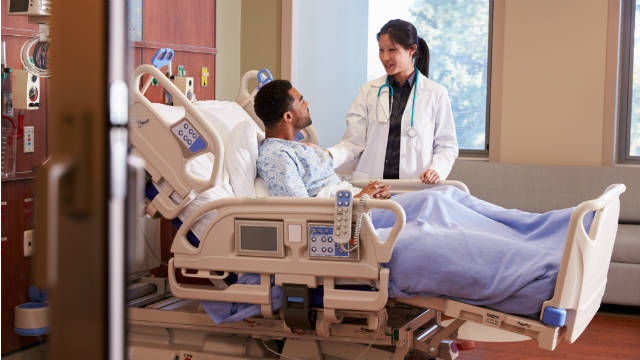 Are you eligible for the rebate?
To claim the private health insurance rebate, the Australian Taxation Office (ATO) states you must fulfil the following requirements:
A complying policy is one that offers a level of private patient hospital cover or combined hospital and extras cover and is provided by a registered health fund in Australia. If you are unsure, your insurer can tell you whether your policy meets the requirements.
If you are not covered by a complying private health insurance policy, but you have at least one dependent child who is covered, then you and your partner (as the parents of that child or children) will be considered private health insurance incentive beneficiaries and therefore will qualify under this requirement, according to the ATO. If you are not married or in a de facto relationship and your children have a policy, then the parent who pays the premiums for that policy will be the only private health insurance incentive beneficiary.
If you're comparing health insurance policies, the table below displays a snapshot of a hospital and extras policies currently available on Canstar's database for a single female born in 1985 seeking cover in NSW without pregnancy cover. Please note the table is sorted by Star Rating (highest to lowest), followed by monthly premium (lowest to highest) and features links direct to the provider's website. Use Canstar's health insurance comparison selector to view a wide range of policies.
Have an income that is less than $140,000 as a single, or $280,000 as a family.
– your taxable income, including the net amount on which family trust distribution tax has been paid; plus
– your reportable fringe benefits, as reported on your payment summary
– your total net investment losses, including both net financial investment and net rental property losses
– reportable super contributions, including reportable employer super contributions and deductible personal super contributions.
The ATO adds that if you or your spouse are aged 59 or younger but have reached your preservation age and received a super lump sum, you may also need to subtract the taxed element of this from the above calculation, in certain circumstances.
According to the ATO, your family income, for the sake of this calculation, is the combination of your and your spouse's income (if applicable), using the above criteria.
What level of rebate are you entitled to?
The proportion of rebate that you will receive, according to the ATO website, is dependent on your income, age and whether you are single or have your own family. Generally speaking, the older you are and the less you earn, the higher your rebate will be. The rebate is presented as a percentage that the government contributes towards the cost of your health insurance premiums.
The table below can help you estimate which rebate tier you may fall under, bearing in mind that single-parent households and couples fall into the "families" category. The ATO says for families with children, the thresholds are increased by $1,500 for each child after the first.
Note: if you are in a couple or family, the rebate is applied based on the age of the oldest person covered by the health insurance policy.
Private health insurance rebate levels
Singles
Families
<$90,000
<$180,000
$90,001-$105,000
$180,001-$210,000
$105,001-$140,000
$210,001-$280,000
>$140,001
>$280,001
Age
Base Tier
Tier 1
Tier 2
Tier 3
< 65
25.059%
16.706%
8.352%
0%
65-69
29.236%
20.883%
12.529%
0%
70+
33.413%
25.059%
16.706%
0%
Source: PrivateHealth.gov.au – rebate levels applicable from 1 April 2019 to 31 March 2021. Income thresholds are indexed and will remain the same to 30 June 2021.
The rebate percentages above are adjusted on 1 April each year.
How do you claim the private health insurance rebate?
There are two ways you can claim the private health insurance rebate, according to PrivateHealth.gov.au:
Via a lump sum in your income tax return at the end of financial year
As a reduction in the premiums you pay for your private health cover
If you claim your rebate as a lump sum in your tax return, the ATO says it will apply the correct rebate automatically once you input the details from your private health insurance tax statement into your tax return.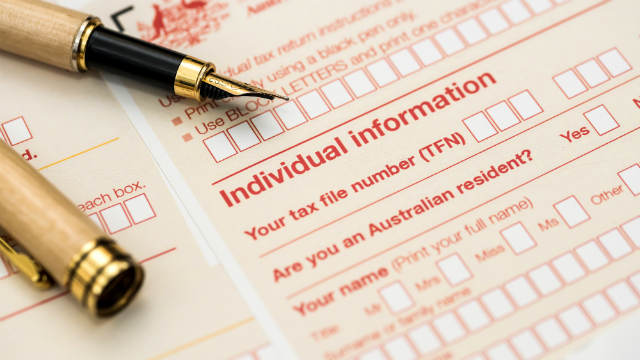 If you want to claim the rebate upfront as a reduction to your private health insurance premiums, you will need to contact your health fund and let them know what rebate tier you fall into. You can nominate your tier by telling your insurer directly or by filling out the private health insurance rebate claim form and sending it to them. If you qualify, your health fund will then apply the rebate directly to lower your premium.
What if you nominate the incorrect tier?
If you choose to claim the rebate as a reduction to your premiums, then you will need to nominate the rebate tier you fall into based on an estimate of what your total income will be for that financial year. However, if you find you earn more or less than expected by the time June 30 rolls around, then the tier you have nominated will be incorrect.
There are currently no penalties for nominating the wrong tier, according to PrivateHealth.gov.au. The ATO will reconcile any differences when you lodge your tax return. It says if you earn more than the tier you selected, you will need to pay the difference back at tax time, and if you earn less than the tier you selected then you may be able to receive the additional rebate as a tax offset.
If your income does change at any time throughout the year, you can contact your health fund and ask them to change your nominated rebate tier.
What about lifetime health cover loading and your rebate entitlements?
Under the lifetime health cover (LHC) scheme you have until 1 July after your 31st birthday to take out an adequate level of private hospital cover. If you don't do so, for every year you are aged over 30 you will incur a 2% surcharge (called LHC loading) on your health insurance premiums for whenever you do take out hospital cover, up to a maximum of 70%. The LHC loading surcharge is removed after you have held an adequate level of private hospital cover for 10 consecutive years, according to PrivateHealth.gov.au.
If you currently pay the LHC loading, the ATO says the private health insurance rebate does not apply to the LHC component of your hospital cover premiums, meaning you'll still be charged the loading in full. However, you may still receive the rebate on the standard component of your hospital cover.
Cover image source: FJZEA (Shutterstock)