Hospital stays for elective or non-urgent treatments can usually be offered through either a public or private hospital. But how can you decide which is the better choice for you? We take a look at the main differences between our public and private hospitals, and some of the pros and cons of each option.
How does the private and public healthcare system in Australia work?
The healthcare system in Australia consists of both government and privately funded services. Medicare is the government-funded system and everyone with a current Medicare number can be admitted free-of-charge as a public patient in a public hospital for treatment deemed clinically necessary. Medicare also pays for part, or all, of the costs of seeing a GP and specialists (called bulk-billing) as well as the cost of some approved medications.
In addition to these public services, there are a number of privately run hospitals and centres that do not receive the same funding from Medicare and therefore charge patients directly for services. Taking out private health insurance can help cover some of the costs of being treated in a privately run facility.

What is the difference between a public and private hospital?
If you opt to be treated in a private hospital, you will generally have more choice about the type of care you receive. This can include choosing which doctor treats you and electing a certain type of treatment for a condition. You will usually have a shorter wait time for your treatment, and while in hospital you are more likely to be given a private room and other optional extras that could make your stay more comfortable.
If your private health insurance includes Hospital cover, it will most likely help fund some of your costs during a private hospital stay, although it may not cover all costs. It is a good idea to check with your insurer or read your PDS and other policy documentation to understand what excess (the amount you pay your insurer when you make a claim) and out-of-pocket expenses you may need to pay for your particular treatment.
Public hospitals in Australia are typically considered to be of a high standard with highly trained medical professionals and world-leading facilities, with five of our hospitals recently making Newsweek's list of the world's top 100. In fact, according to Health Direct, they may have better medical facilities than private hospitals "and are usually equipped to handle more complex cases." Assuming it's deemed medically necessary, the care you receive in a public hospital will be free of charge, although you may have to wait longer for elective and non-urgent surgery, which are terms used for non–emergency surgery which is medically necessary but which can be delayed for at least 24 hours.
How do public and private hospitals compare?
The following table looks at some of the more common criteria that may affect your decision making.

Private patient in a private hospital
Public patient in a public hospital
Accommodation type
You will generally stay in a private room, depending on availability and your level of cover.
You will either be in shared or private accommodation, depending on availability and the nature of your admission.
Choice of doctor
You can often choose which doctor you would like to treat you.
You will generally be treated by the doctor available at the time of your admission.
Choice of treatment
You may be able to choose a specific type of treatment if multiple options are available.
You may be provided with some options but will generally receive the treatment recommended by your treating doctor.
Waiting periods
You will be able to avoid public hospital waiting times, with waiting periods dependent on the waiting time for your chosen specialist.
There can often be lengthy waiting periods for elective and non-urgent surgery.
Complex care to support chronic illness
Not always available in a private hospital.
Most complex care is undertaken in public hospitals, which may be better-equipped to manage it.
Cost
Your accommodation and specialists' fees will be either partly or fully funded by your private health insurer. You may have to pay an excess and out-of-pocket expenses, which will depend on your level of cover.
Free of charge for clinically necessary services.
Source: healthdirect.gov.au; privatehealth.gov.au
Can you be treated as a private patient in a public hospital?
If you have private health insurance and are admitted into a public hospital, you may be asked by the hospital if you would like to be admitted as a private patient. Researchers from the University of New South Wales, La Trobe University and the University of Queensland worked collaboratively to speak with Australians who have private health insurance and opted to use it for treatment in a public hospital. The researchers determined that while some hospitals may offer benefits such as private rooms, free parking and coffee vouchers to their private patients, being treated as a private patient in a public hospital had no effect on the quality of medical care patients received, and it was purely a matter of personal preference.
The researchers also advised checking with your insurer about any excess or out-of-pocket expenses you may incur should you choose to be a private patient, and added that many public hospitals employ 'patient liaison officers' who should be able to answer questions you may have about the process.
Ultimately the decision on whether to opt for treatment in a private or public hospital is a personal choice. Here in Australia, we are fortunate to have access to high-quality care and world-leading medical professionals regardless of which option you go with. If you have private health insurance, it could be a good idea to check what your policy covers and any out-of-pocket expenses you may incur, so that if you do opt for private treatment there aren't any surprise fees and charges to greet you upon discharge.
---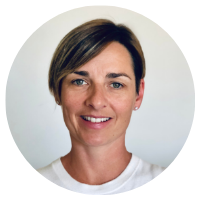 About Katie Rodwell
Katie brings over 20 years of writing experience and prepares a range of articles for the Canstar website. She began her career in London and has worked in senior communications and content development roles in Australia, throughout Asia, Europe and Latin America. She has studied media and languages with the London School of Public Relations, the National University of Mexico and taken further professional development courses with Curtin University in Western Australia.
Main image source: Blue Planet Studio (Shutterstock)